Active games on Nintendo Switch are the best of both worlds: they're active and they're video games.
Indeed, a killer combination.
Active games on Nintendo Switch are perfect for when you need to get up and move around, but also want to be engrossed in the world of a great video game.
These types of games come in all different shapes and sizes, from fitness-focused titles like Ring Fit Adventure to active party games like Just Dance 2022.
So, whether you're playing by yourself or with friends and family, active games on Nintendo Switch are a great way to get everyone moving.
This article will give you 10 recommendations on the best active games on Nintendo Switch!
Start your fitness journey with us and read on!
10 Best Active Games on Nintendo Switch
Just Dance 2022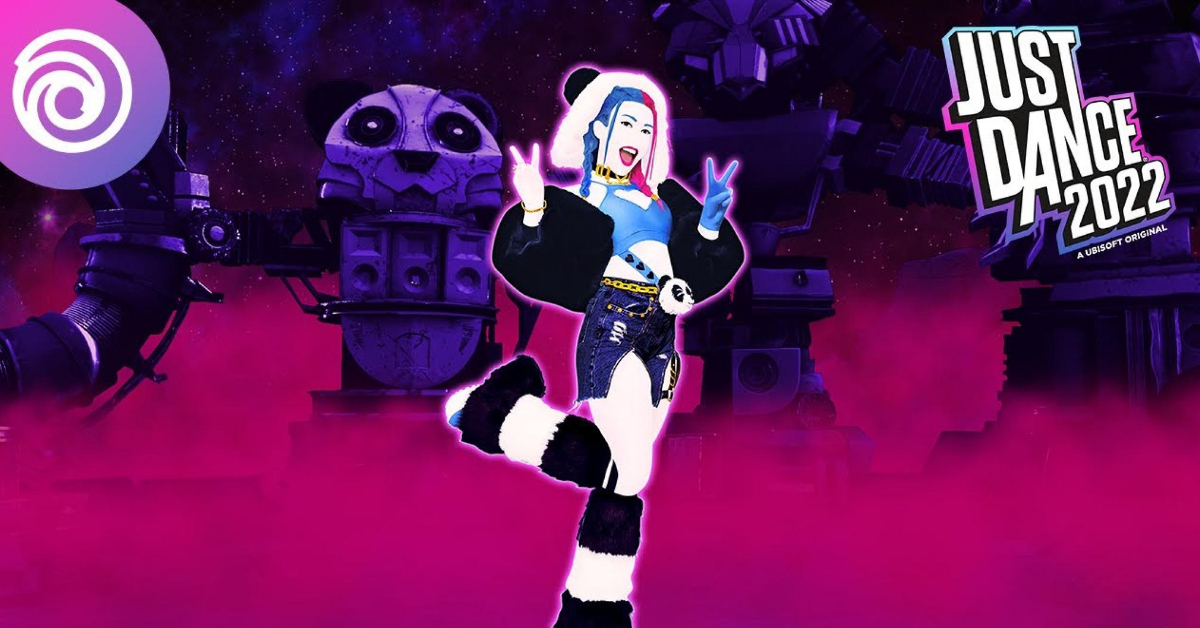 Just Dance 2022 is the thirteenth installment of the widely popular dance rhythm game series, Just Dance.
Just like in the previous games in the franchise, players mimic the choreography that the dancers dance on-screen.
You can choose whatever song you'd like to dance to by using the smartphone application associated with the game or by simply using the motion controllers of the console.
And if you're a Kpop fan, Just Dance has got the best Kpop songs in their song list, including songs from popular Kpop groups BLACKPINK and Aespa.
Just Dance 2022 is one of the top active games on Nintendo Switch that will keep your body moving and sweating!
Fitness Boxing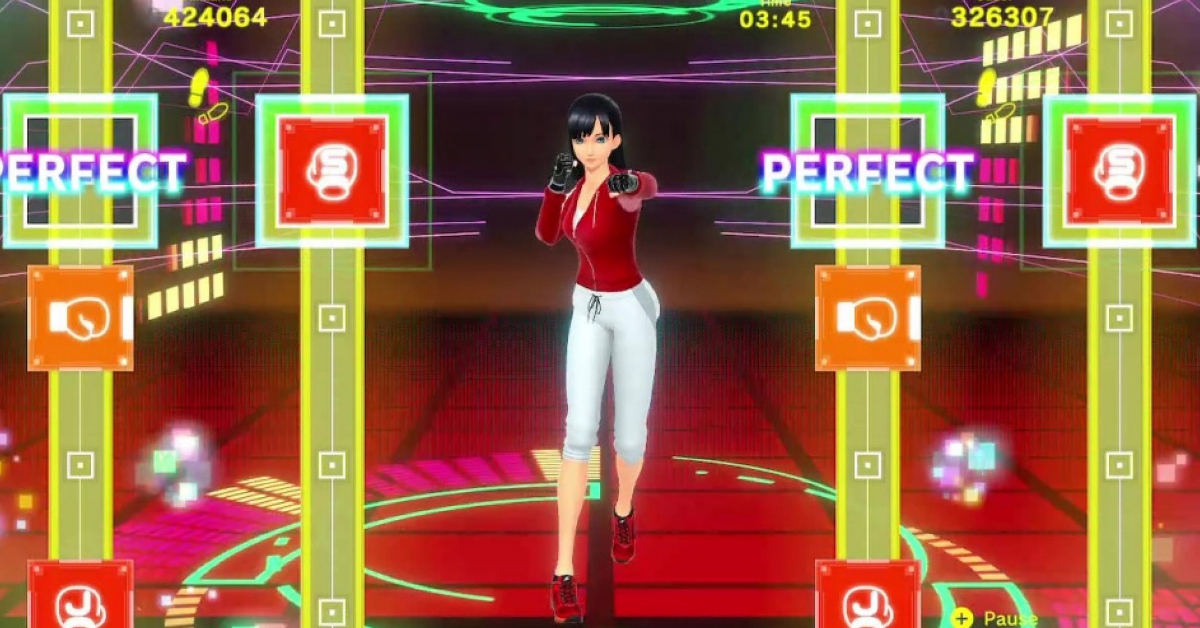 Fitness Boxing is definitely one of the top recommendations for those who are looking for active games on Nintendo Switch.
Fitness Boxing allows you to perform and dodge punches using a Joy-Con motion controller.
It is recommended for players to perform a full-body stretching exercise, especially for complete beginners.
But don't you worry; the complexity of every exercise will increase over time to continue encouraging you to move more.
Fitness Boxing also features charts that provides estimate on what your fitness age is and how much calorie you've already burned based on each player's height and weight.
What a complete fitness package!
Fitness Boxing 2: Rhythm and Exercise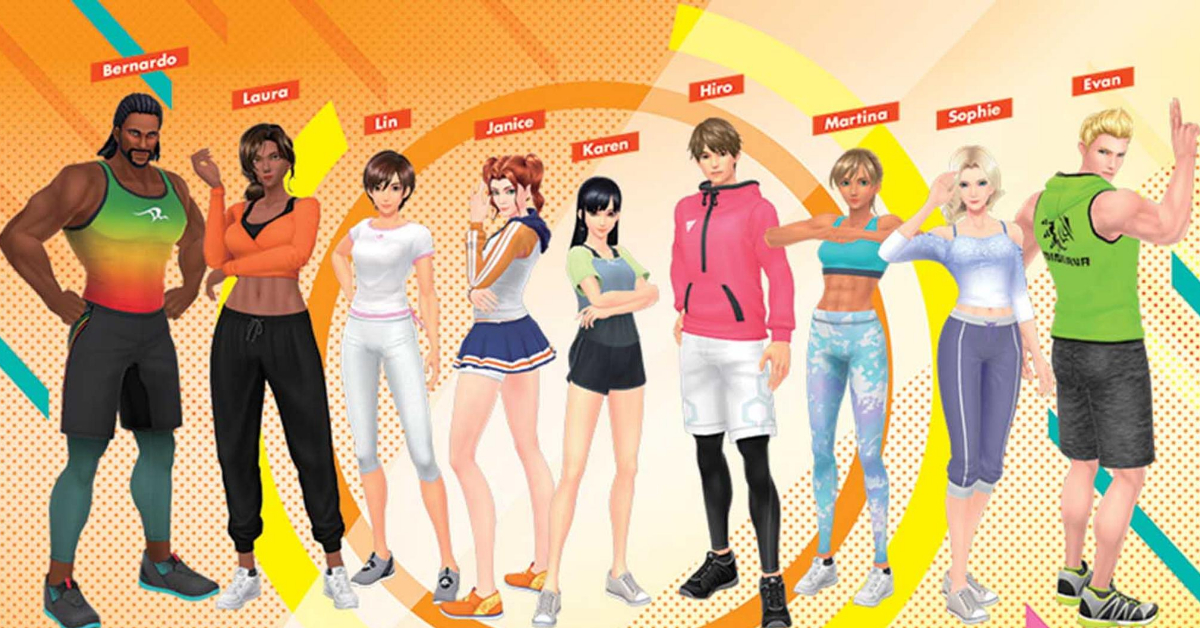 If you've loved Fitness Boxing, you should be more excited about punching and burning calories with Fitness Boxing 2!
Fitness Boxing 2: Rhythm and Exercise enhances the gameplay of its predecessor as the game introduces a new two-player mode and allows players to carry their workout profile from the previous game to here.
The game adds more fun with 23 more songs and 66 remixed courses to uppercut, dodge, and jab your way through a healthy lifestyle.
Fitness Boxing 2 even lets players to customize their workouts and remove some of the hard movements to avoid straining themselves.
And if you have a tight schedule, Fitness Boxing 2 also has an alarm that keeps track of your workout duration.
Ring Fit Adventure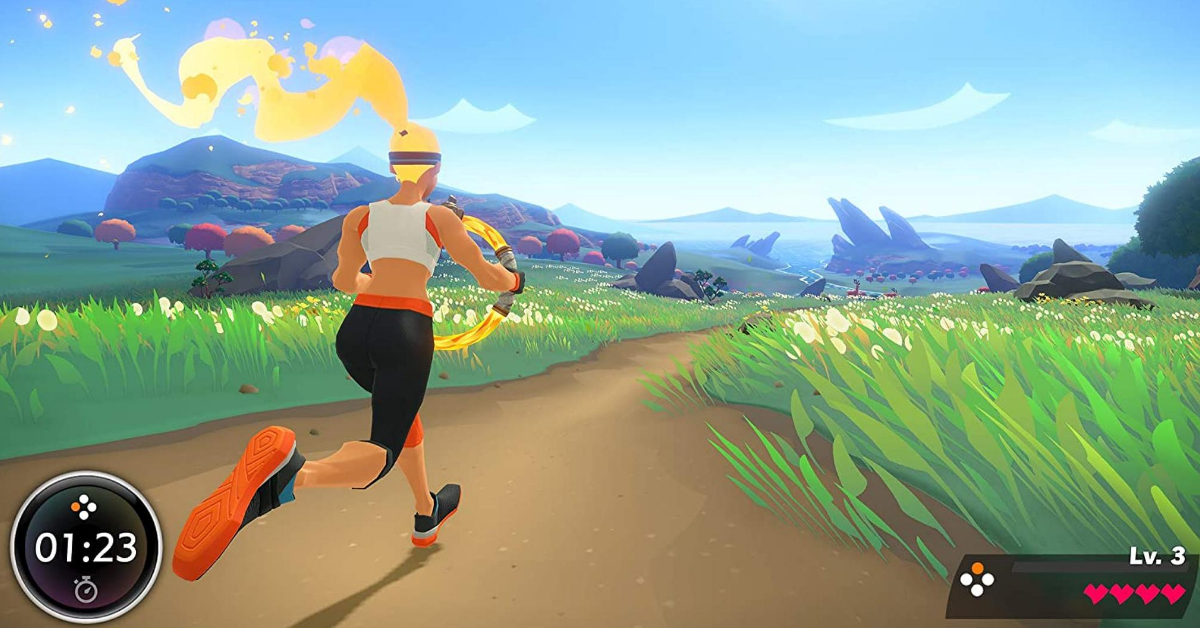 If you want to sweat more and keep your heart rate higher, Ring Fit Adventure is your best choice among the many active games on Nintendo Switch for you!
In this action-adventure game, you will go through 100 levels in over 20 worlds by using real-world actions to combat monsters you encounter.
Ring Fit Adventure also lets you choose between playing shorter mini-games for a quick workout session or long-form adventure trails for those who have a lot of time to spare.
For about 30 minutes a day, you can enjoy Ring Fit Adventure and complete its courses in three months!
Now grab your Ring-Con and Leg Strap and let's get moving!
Knockout Home Fitness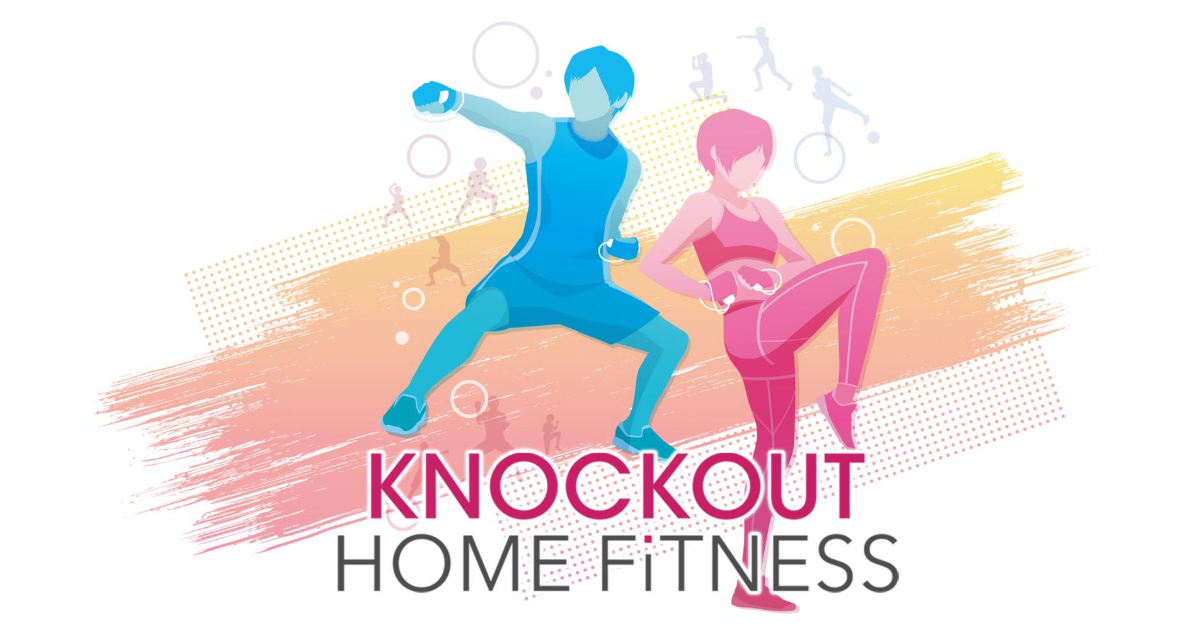 Knockout Home Fitness is another active video game that fans of Nintendo Switch has been raving about.
Just like most active games on Nintendo Switch, Knockout Home Fitness allows you enjoy working out without leaving the premises of your home.
This game features two main modes: Personal Training and 3-Minute Fitness.
The Personal Training mode offers a well-curated daily workout based on your overall goal, either losing weight, building muscles, or by simply staying active.
As for the 3-Minute Fitness mode, it consists of 60 3 to 5-minute workouts with varying intensities.
ARMS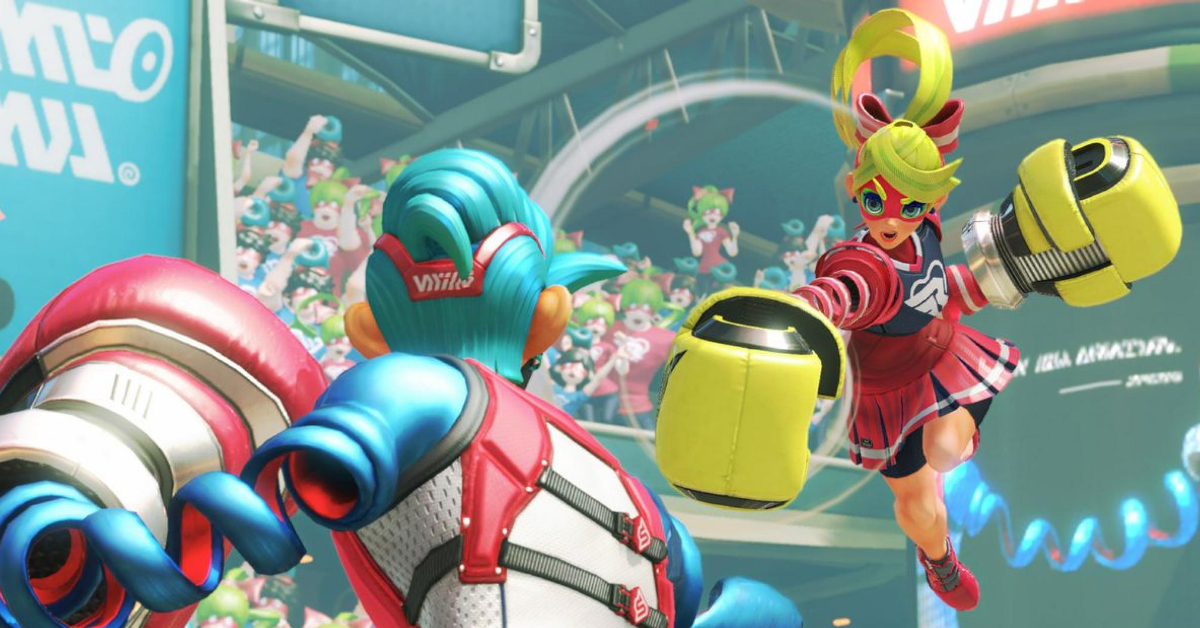 Tone your arms with ARMS, a sport and simulation video game you can play on Nintendo Switch.
With its motion-controlled fisticuffs, players break a sweat as they throw punches with leaps and dashes!
This is one of the active games on Nintendo Switch that are perfect for dedicated players as they are given rewards in every feat they accomplish in the game.
Zumba Burn It Up!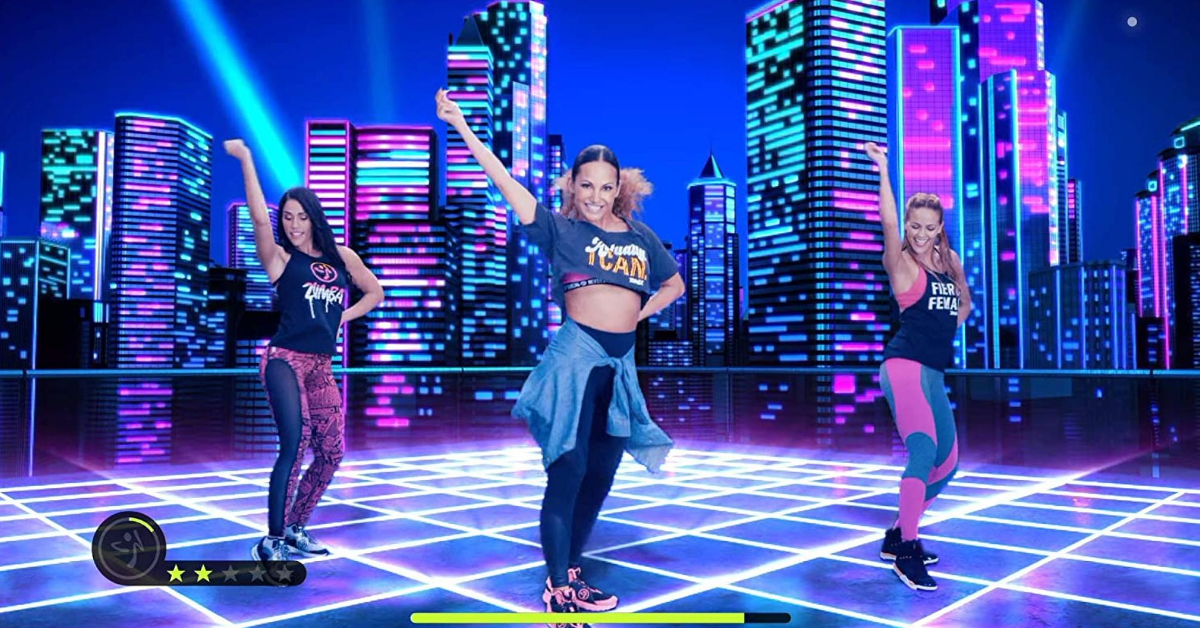 Zumba Burn It Up! is among the best active games on Nintendo Switch that have been players burn calories while they dance and have fun in their homes!
This game also uses Joy-Con to track each player's movements as they follow the steps made by real-life instructors on screen.
Zumba Burn It Up! features over 30 songs that range from low to high-intensity dance movements.
Get ready to dance to the rhythm and burn that calories for a healthy body!
Mario And Sonic At The Olympic Games Tokyo 2020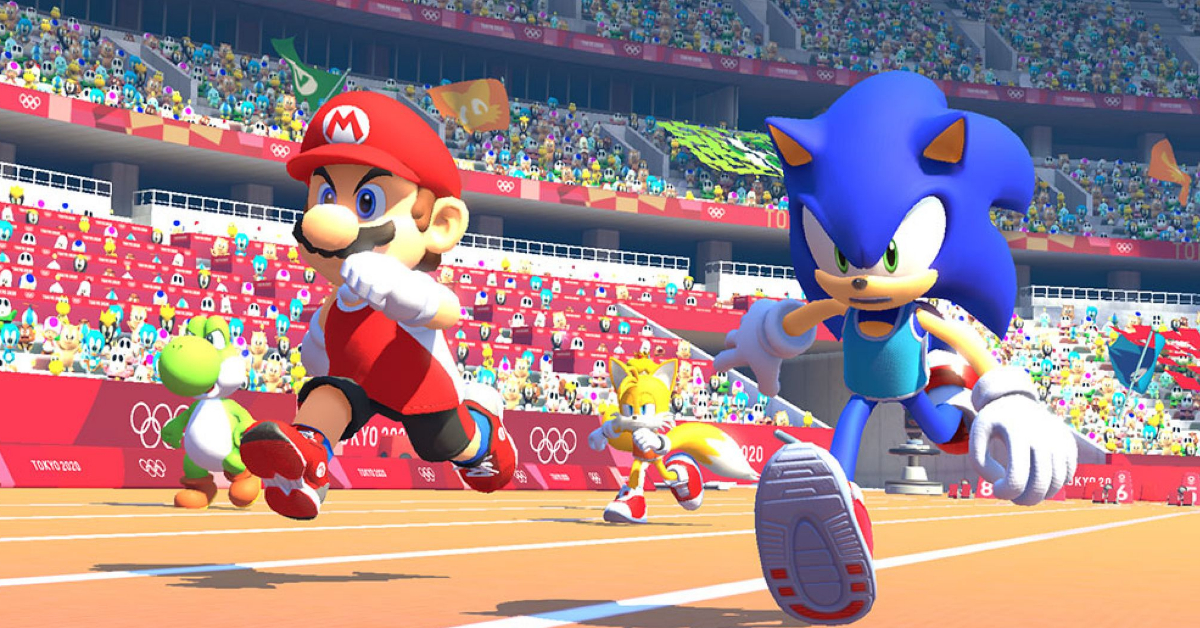 The Mario And Sonic series is a crossover of the two iconic gaming characters: Nintendo's Super Mario and SEGA's Sonic The Hedgehog.
When the world was suddenly on pause in 2020 because of the COVID-19 pandemic, the Summer Olympics has had to delay its return too.
So, while the folks are waiting for the Olympics to begin, gamers have Mario And Sonic At The Olympic Games Tokyo 2020 to keep them moving in the middle of quarantine.
Through participating in sports events, including boxing, gymnastics, karate, kickboxing, among many others, players move their bodies by using motion controls.
Feel the heat of the game and sweat those calories out with Mario And Sonic!
Mario Tennis Aces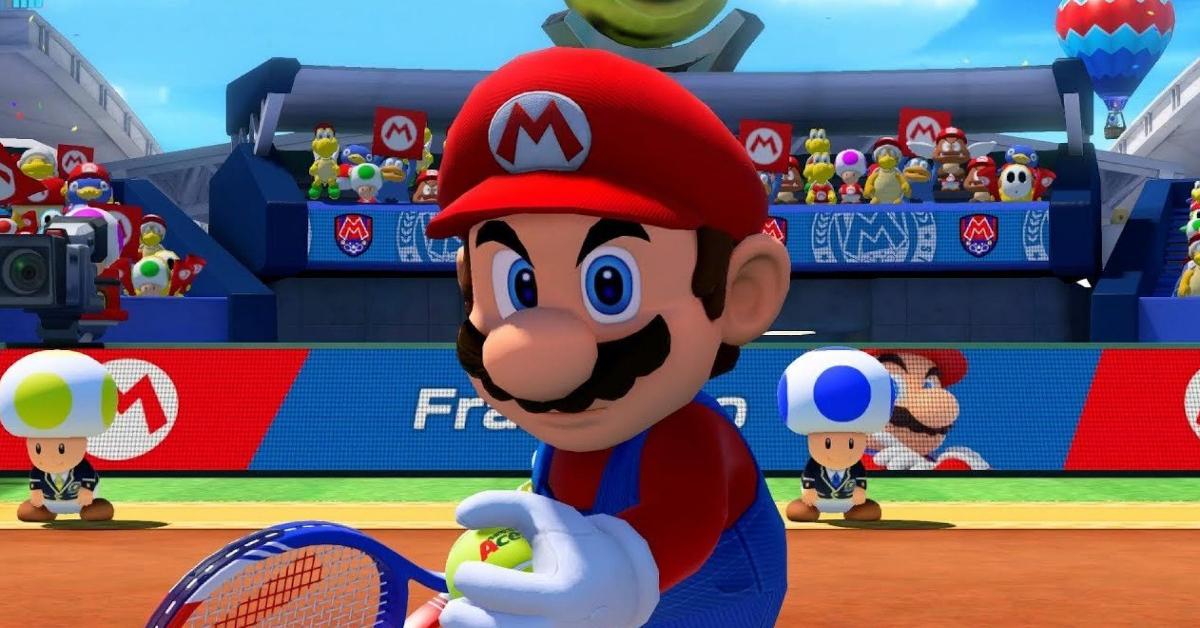 After Mario Tennis Aces was released in June 2018, the game sold over 4 million copies, making it one of the best-selling active games on Nintendo Switch.
Re-live the adrenaline of playing in a tennis court with Mario Tennis and get your sweat dripping and blood pumping.
With the use of motion controls of the Joy-Con, you can incorporate techniques, including topspins, slices, and lobs.
There is no dull moment with Mario Tennis Aces so be sure to have this game on your Nintendo Switch!
Yoga Master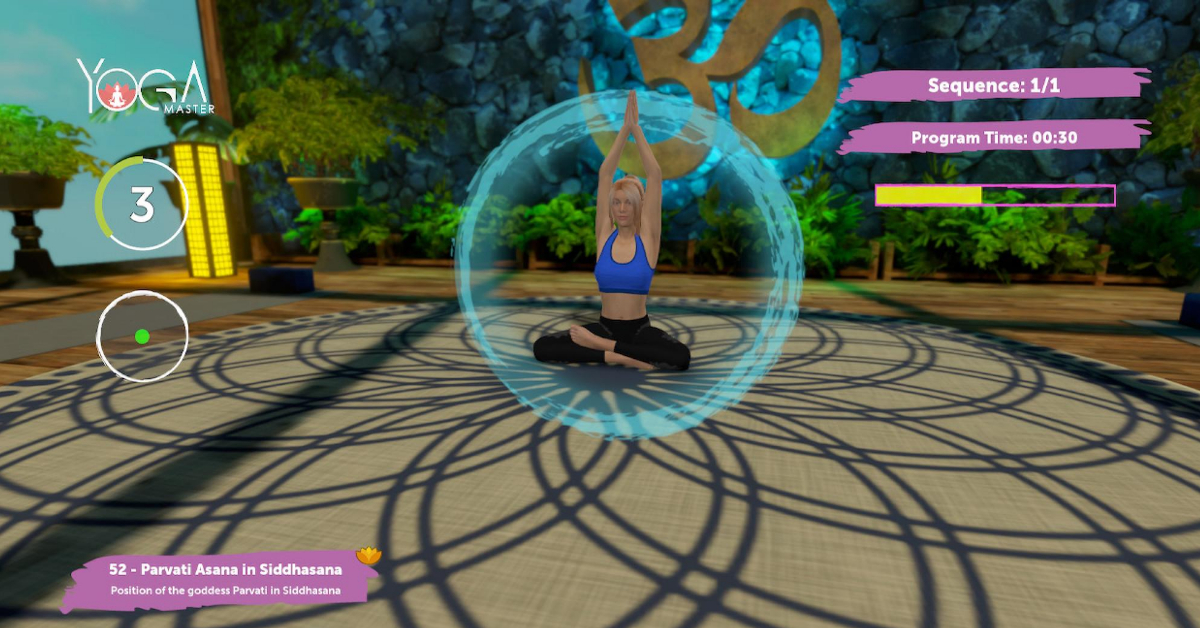 We will end our list with a wholesom and calming video game, the Yoga Master.
With the help of experts in wellness, Yoga Master is the perfect game for players who want to achieve the perfect balance in their mind and body.
Yoga Master features several programs, lessons, and poses that you can follow on your own or with a personal coach.
The game also tracks your BMI so you know the progress of your body as you breathe in and out the negativity that surrounds you.
Conclusion
The Nintendo Switch is a great console for active gamers.
From fitness games to active party games, there's something for everyone.
And with the portability of the Switch, you can take your active gaming on the go.
So if you want to get more Fitbit steps without leaving your living room, or you just looking for ways to hype up your next party with some active gameplay, our list of the best active games on Nintendo Switch will definitely sweat you up.
What do you think of our recommendations?
Share us your thoughts on Twitter or Instagram!
You may also check out our other gaming content here!