Are you looking for the best post-apocalyptic games on Steam?
Post-apocalyptic games are one of the most-played games by many gamers around the world.
And if you are one of these players, you might be looking for some good recommendations on the Internet.
Well, the search is over!
In this article, we will give you 10 of the best post-apocalyptic games that you can purchase on Steam!
Grab your controllers and let's brave through a scary and adventurous world together!
10 Best Post-Apocalyptic Games On Steam
Fallout: New Vegas
Developed by Obsidian Entertainment, Fallout: New Vegas is a video game that takes place in an open world environment after a catastrophic nuclear event, known as "The Great War," caused by a conflict between the United States and China over resources because of the advanced Atomic Age technology.
The game features a combat system that enables players to switch between first and third-person perspectives and use iron sights while engaging in battles.
Fallout: New Vegas also introduces new game features, including Hardcore mode, Vault-Tec Assisted Targeting System (V.A.T.S.), weapon modding, karma and reputation system, among many others.
This is one of the best post-apocalyptic games that you should try and purchase on Steam!
Fallout 4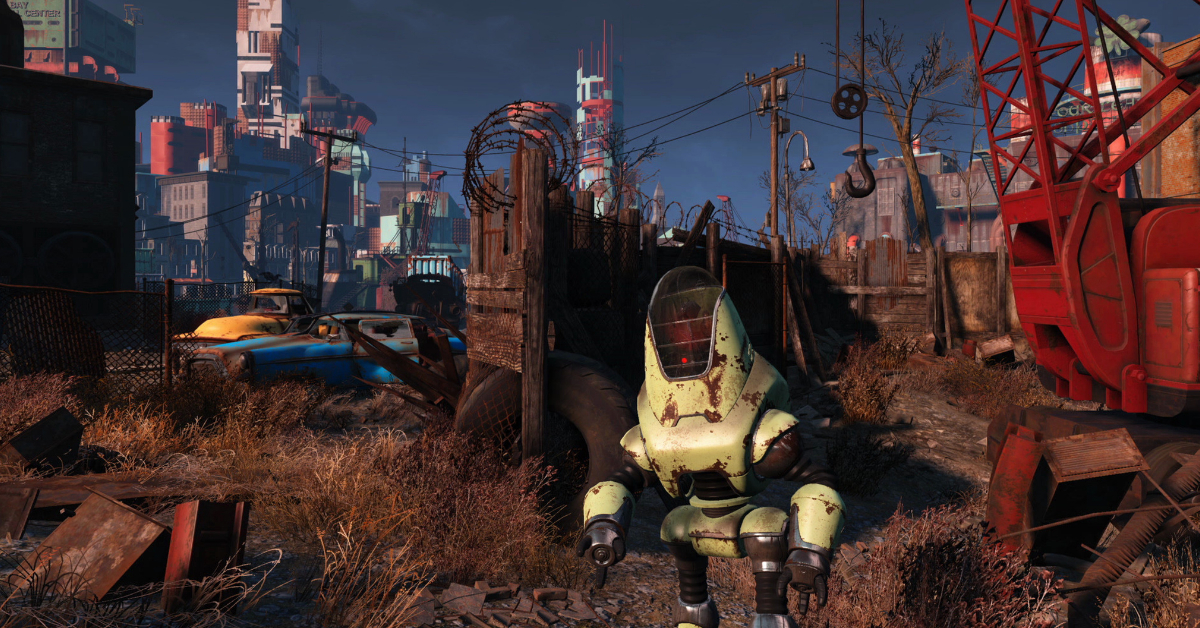 Fallout 4 is one of the most recommended and top-rated post-apocalyptic games on Steam.
In this game, you will take the role of the "Sole Survivor," a character who emerges from a cryogenic freeze in Vault 111, a nuclear shelter, 210 years after the devastating "Great War."
The narrative is set in an open world environment and falls under the action-RPG game genre.
With an array of features, such as a layered armor system, a crafting system that utilizes every object found in-game, base-building, and an extensive dialogue system containing over 111,000 lines, players can fully immerse themselves in the Fallout 4's post-apocalyptic setting.
As a sequel to Fallout 3, one of the many returning features of Fallout 4 is a camera that allows players to switch from single-person perspective to third-person perspective.
Mad Max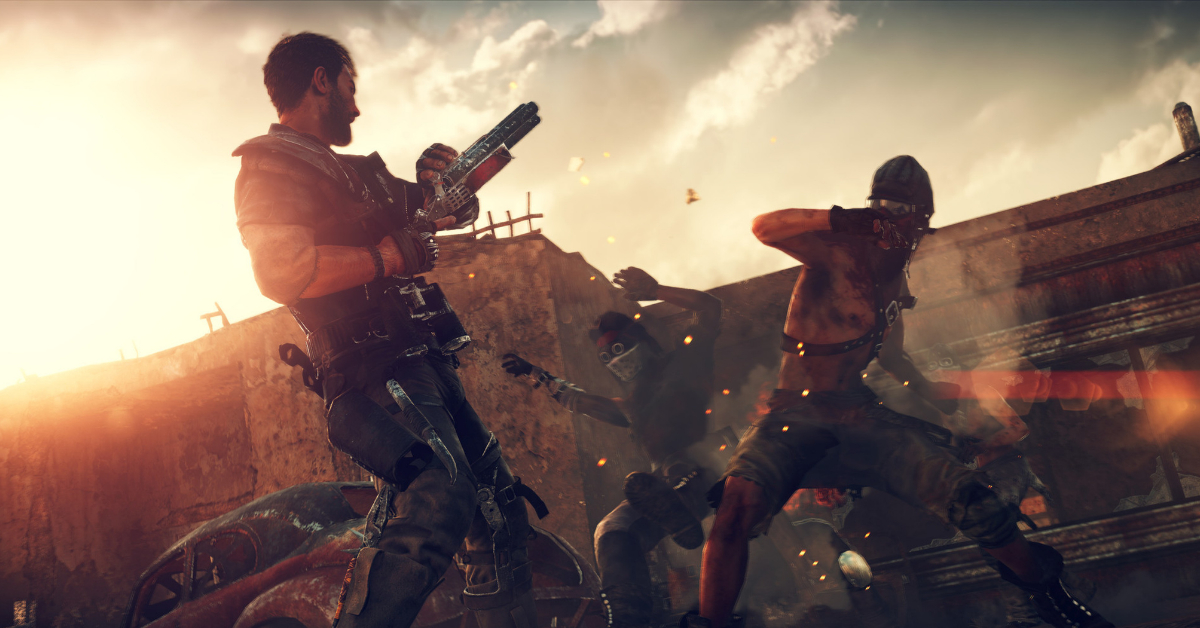 Developed by Avalanche Studios, Mad Max (2015) follows the journey of Max Rockatansky through a barren wasteland, where he aims to defeat a group of raiders led by Scabrous Scrotus, and eventually reach the tranquil "Plains of Silence."
The gameplay revolves around vehicular combat, with players customizing their car, the "Magnum Opus," with various weapons and armor upgrades to battle against foes.
Mad Max is set in an expansive open world that includes desolate deserts, caverns, and canyons.
While the third-person perspective is predominantly used, you have the option to switch to a first-person viewpoint when engaging enemies while driving.
Frostpunk
Frostpunk is a 2018 city-building survival game and one of the most-recommended post-apocalyptic games on Steam.
In this game, you assume the role of a leader in a fictional late 19th-century world, tasked with constructing and sustaining a city amidst a catastrophic volcanic winter.
As you navigate limited resources and critical decisions on how to endure, you must also venture outside your city to scavenge for survivors, resources, and useful items.
Frostpunk offers various scenarios, each with its unique story and distinct challenges.
Days Gone
Days Gone is an action-adventure game that takes place in a post-apocalyptic Oregon, two years after a pandemic transformed a portion of humanity into zombie-like creatures.
You will play the character of Deacon St. John, a former outlaw who is now a drifter, as you embark on a mission to find your wife, Sarah, who you thought was dead but might still be alive.
The game is played from a third-person perspective, allowing players to explore a vast open-world environment.
You can employ firearms, melee weapons, and improvised tools to defend your character against hostile humans and cannibalistic creatures known as Freakers.
Days Gone also emphasizes stealth as a crucial element of survival.
Another interesting game mechanic that the game is offering players is Deacon's motorcycle, which serves as your character's primary mode of transportation.
You must maintain and upgrade the bike while navigating through dangerous terrain and hostile environments.
Overall, Days Gone is a thrilling and immersive game that delivers an intense survival experience in a post-apocalyptic world.
Metro Exodus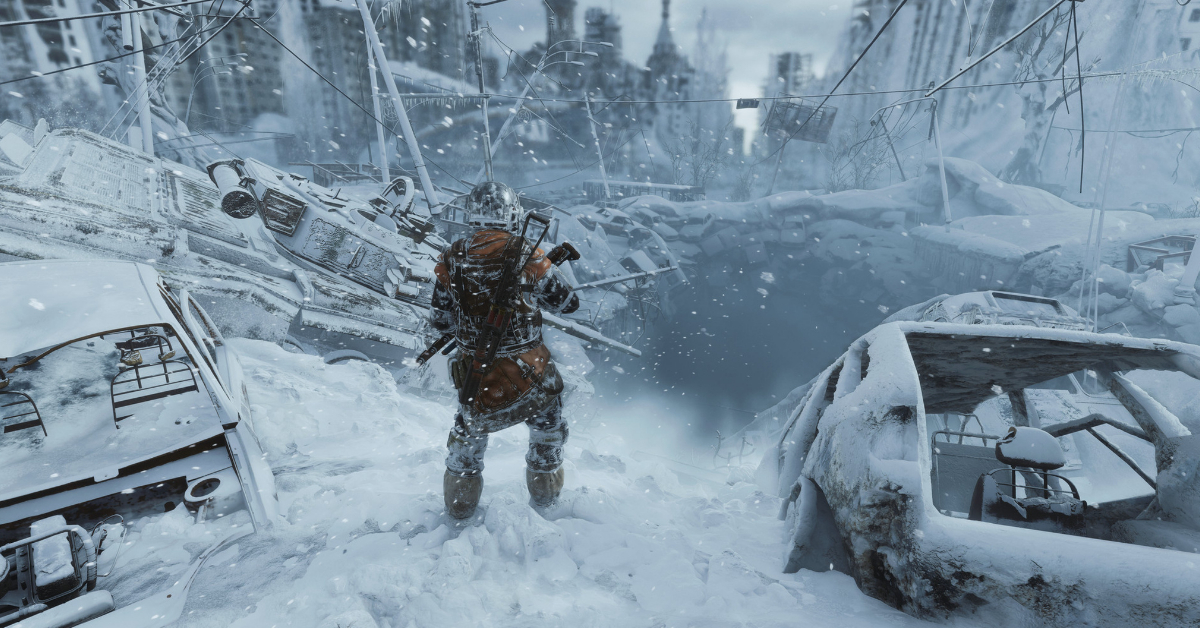 Released in 2019, Metro Exodus is an immersive first-person shooter game that combines elements of survival horror and stealth.
It takes place in a post-apocalyptic wasteland that was once the Russian Federation and Republic of Kazakhstan, where players must navigate new dangers and engage in combat against mutated creatures and hostile humans.
Metro Exodus features an array of hand-crafted weapons that can be customized using materials scavenged throughout the game world, along with an extensive crafting system.
The game also allows you to explore both linear levels and expansive open-world environments that change with the seasons as the story progresses.
Additionally, Metro Exodus includes a dynamic weather system and a day-night cycle that further immerse players in its hauntingly beautiful and treacherous world.
This game is one of the best post-apocalyptic games on Steam, so make sure to give this one a try!
S.T.A.L.K.E.R.: Shadow Of Chernobyl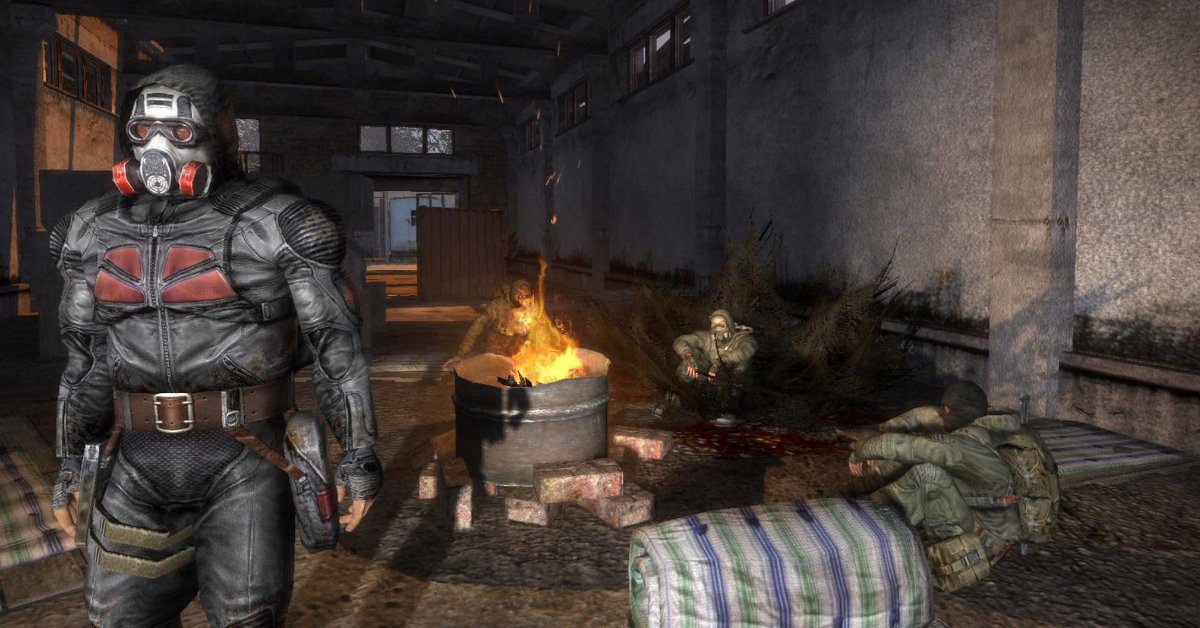 Developed by GSC Game World, S.T.A.L.K.E.R.: Shadow of Chernobyl takes place in a parallel universe where the Chernobyl Exclusion Zone was struck by another unexplained disaster.
This event has led to the emergence of bizarre phenomena in the surrounding areas.
The game presents a nonlinear narrative, allowing players to explore and engage in role-playing gameplay aspects, such as trade and two-way interaction with non-playable characters.
You will play the character of the Marked One, a man who has lost his memories and is determined to locate and eliminate the elusive Strelok, who is hiding within the forbidden Zone surrounding the Chernobyl Nuclear Power Plant.
S.T.A.L.K.E.R.: Shadow of Chernobyl is one of the post-apocalyptic games on Steam that you must play!
7 Days To Die
7 Days to Die is a thrilling open-world adventure that seamlessly blends elements of first-person shooting, survival horror, tower defense, and role-playing games.
Set in the fictional county of Navezgane, Arizona, players can expect to engage in intense combat, gather resources, craft useful items, explore vast landscapes, and develop their characters' skills and abilities.
After its release on Steam's Early Access in 2013, 7 Days To Die's innovative gameplay mechanics have garnered enthusiastic praise from fans across the globe, making it one of the best post-apocalyptic games on the platform.
This War Of Mine
In This War Of Mine, you will take the role of a group of ordinary civilians striving to survive in a fictitious, besieged city called Pogoren, Graznavia.
The city is plagued with severe shortages of food, medicine, and other necessities and is constantly threatened by hostile scavengers and snipers.
Unlike traditional war games, you will not control elite soldiers with combat training, but instead must manage the daily lives of the group members, who lack any military or survival skills.
You also have to constantly monitor the characters' health, hunger, and mood levels to keep them alive until a ceasefire is declared, which occurs after a random length of time.
This War Of Mine successfully offers a unique perspective on war, presenting it from the viewpoint of ordinary people struggling to survive amidst the chaos and danger.
Tom Clancy's The Division
Released in 2016, Tom Clancy's The Division is a video game that takes place in a fictional version of New York City, set in the near future following a devastating viral outbreak.
As a Special Agent of the Strategic Homeland Division, you are given the responsibility of aiding the group in reconstructing their operations in Manhattan, while also investigating the origin of the outbreak and fighting against criminal elements that have emerged.
The game employs various features of role-playing games, as well as cooperative and competitive online multiplayer modes.
Tom Clancy's The Division is one of the best post-apocalyptic games that you can purchase on Steam, so make sure to give this game a try!
Conclusion
And that's it for our list of the best post-apocalyptic games on Steam!
These games are sure to give you the right amount of thrill and adventure that you're looking when it comes to this game genre.
What do you think of our game recommendations?
Join our Discord channel and share your thoughts with us!
You can also look for more game recommendations here!