Are you looking for the best FPS games to try on PC?
FPS or first-person shooter game is a sub-category of shooter games relying on the first-person point of view, where players experience the game through the eyes of the main character and control the character in a 3D space.
FPS games are popular for so long and for many reasons: its adrenaline-inducing game experience, fast-paced gameplay, and many more!
So if you are a beginner in the world of FPS or a gamer who is trying to rekindle their love towards the genre, then this list is for you!
In this article, we provide you 10 of the best FPS games to try on PC.
From iconic titles such as Half-Life 2 and CS:GO to recent released like Valorant and COD: Warzone, we've got it all!
10 Best FPS Games To Try On PC
Apex Legends
Released in 2019, Apex Legends offers a unique gameplay experience that combines elements of battle royale and hero-based shooters.
The game features a variety of pre-made characters called "Legends," each with their own unique abilities and playstyles, adding a layer of strategy to the gameplay.
Apex Legends is known for its good graphics and performance that are optimized for PC, offering smooth and responsive gameplay.
This is particularly important for FPS games, where quick reflexes and precision aim are essential.
Destiny 2
Destiny 2 is a dynamic MMO FPS game that boasts exceptional shooting mechanics, but that's just scratching the surface.
It offers a diverse range of activities catering to different play styles, whether you want to collaborate with others to defeat formidable bosses, engage in PvP combat by turning against other players and blasting them with shotguns, or explore grand narratives that take place across the solar system.
In addition, the game's flexible load-out system, complemented by imaginative and expressive weapon designs, further enhances the gameplay experience.
So, regardless of your preferred activity, Destiny 2 provides countless hours of entertainment, and its exceptional gunplay ensures that it will remain an absolute pleasure to play for enthusiasts of FPS games!
Valorant
Valorant has become a household name when we talk about FPS games, despite being released just last 2020.
Many FPS game enthusiasts see Valorant as a blend of CS:Go and Overwatch, with its focus on tactical first-person shooter gameplay and flashy hero abilities with unique character-based mechanics.
While positioning plays a critical role in the game, each character comes with unique skills and abilities that can sway the tide of a round.
These abilities range from jumping high in the air, to revealing enemy locations and even ultimate abilities that can damage enemies through walls and clear entire areas.
Riot Games is truly changing the FPS landscape with Valorant and we are all for it!
Overwatch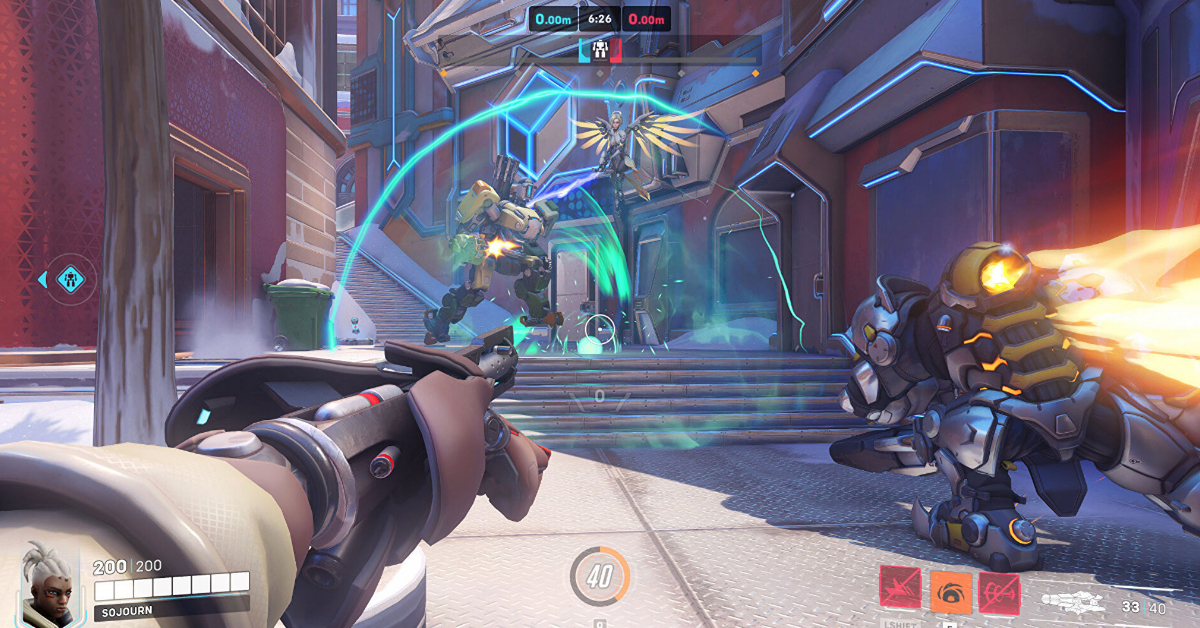 Overwatch is one of the best online multiplayer FPS games that revolves around team-based combat with two opposing teams, each comprising six players.
The game offers a variety of game modes, all of which require players to work together to attack or defend control points.
You can choose from a diverse roster of over two dozen pre-made heroes, each falling into one of three class types: Damage heroes, Tank heroes, and Support heroes.
Each hero has a unique set of skills that define their attributes, primary attacks, active and passive abilities, and ultimate abilities that charge over time as they deal damage or heal allies.
One of Overwatch's key design features is its emphasis on dynamic team compositions.
You and your team are encouraged to switch heroes during a match to adapt to changing circumstances and complement each other's strengths and weaknesses.
This approach to gameplay has led some to describe Overwatch as a "hero shooter" due to its focus on individual hero and class design.
Call of Duty: Warzone
Call of Duty: Warzone is a free-to-play, first-person shooter game developed by Infinity Ward and Raven Software and published by Activision in 2020.
In Warzone, up to 150 players parachute onto a large map called Verdansk based on the fictional city of Kastovia.
You may choose to play solo, in a duo, or in a team of four, and the last team or player standing wins.
The game features a variety of weapons, equipment, and vehicles, including assault rifles, sniper rifles, grenades, armor plates, and helicopters, which can be found scattered throughout the map or claimed by completing contracts by capturing a location or assassinating a target.
Call of Duty: Warzone has two game modes: Battle Royale and Plunder.
The game is also integrated with Call of Duty: Modern Warfare, allowing players to access their multiplayer progress and items from that game.
Lastly, Warzone has a battle pass system that rewards players with cosmetic items for completing challenges and leveling up.
Counter-Strike: Global Offensive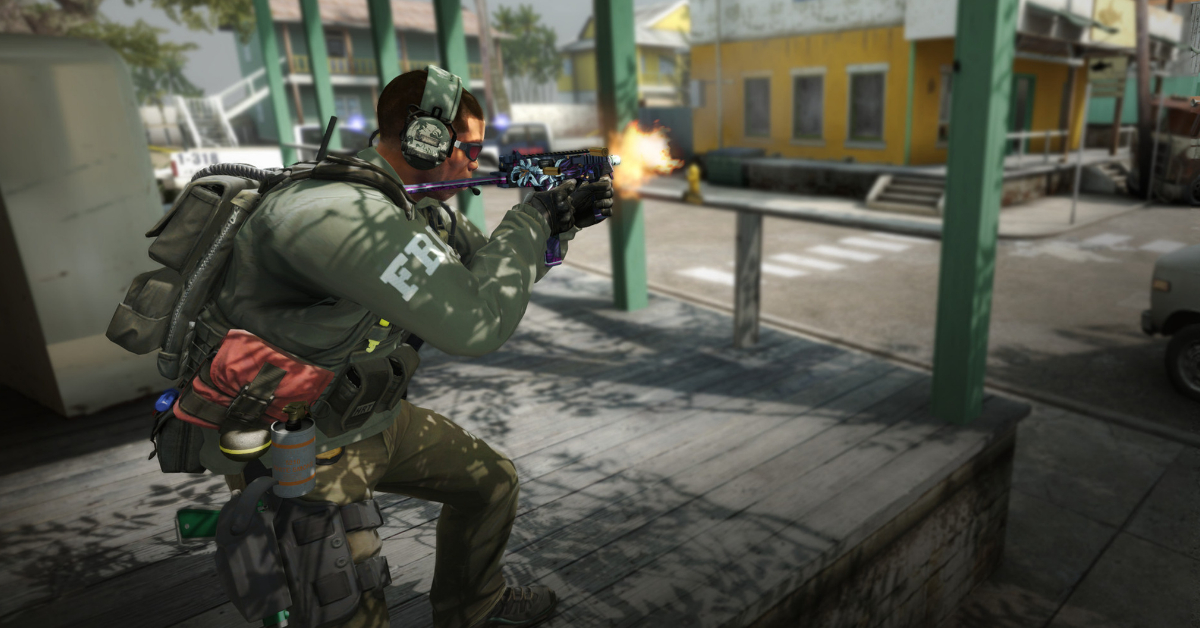 Counter-Strike: Global Offensive is still one of the top multiplayer FPS games, despite being released more than a decade ago, that revolves around completing objectives in a team-based environment.
The game features two opposing teams, the Terrorists and the Counter-Terrorists, who engage in various game modes to complete objectives such as planting or defusing bombs, rescuing or capturing hostages, and more.
At the end of each round, you will receive in-game currency based on individual and team performance, which can be used to purchase weapons or utility in subsequent rounds.
Winning rounds and completing objectives rewards players with more money, and killing enemies also provides cash bonuses.
Counter-Strike: Global Offensive includes nine official game modes, such as Competitive, Casual, Deathmatch, Arms Race, Demolition, Wingman, Flying Scoutsman, Retakes, and Danger Zone.
Each mode offers unique gameplay experiences and challenges for enthusiasts of FPS games to enjoy.
Tom Clancy's Rainbow Six Siege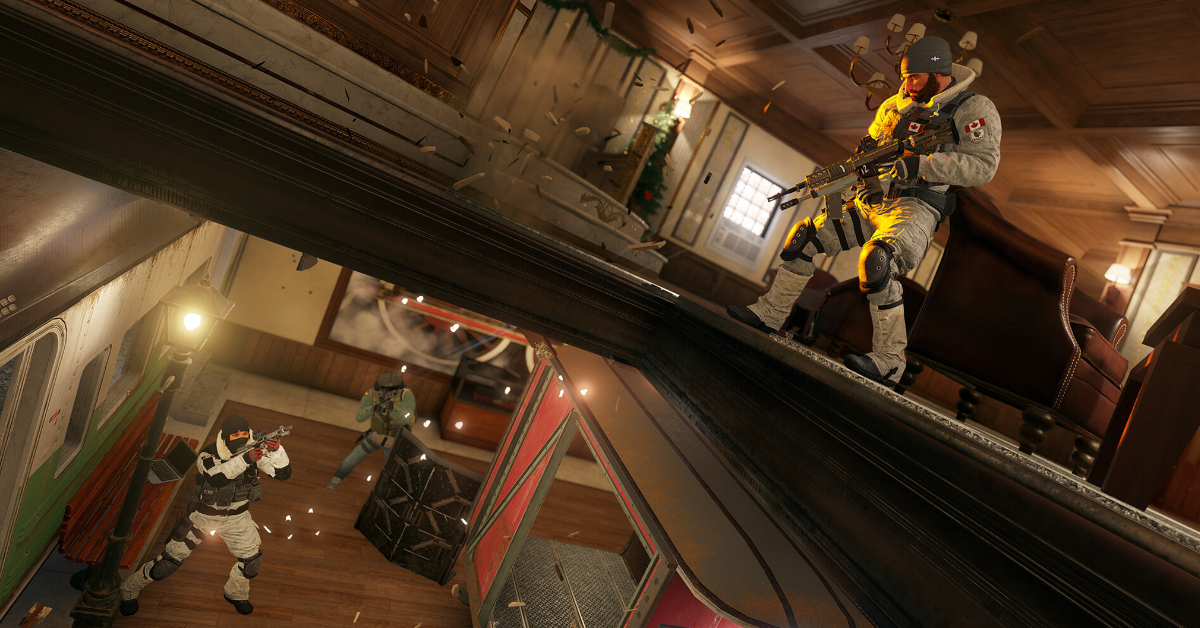 Tom Clancy's Rainbow Six Siege is a 2015 online tactical first-person shooter game developed by Ubisoft Montreal and published by Ubisoft.
In Rainbow Six Siege, there is a significant emphasis placed on damaging the environment and players working together in this game.
Throughout various gaming modes, the players become either attackers or defenders, attempting to rescue a hostage, defuse a bomb, or take control of a designated area.
While this game does not have a main campaign, it has several short, single-player missions called "situations".
These situations have weaker storylines, with recruits being put through training in order to be ready to confront the "White Masks," a terrorist group that puts the world at risk.
Get access to one of the best FPS games for PC and start playing Tom Clancy's Rainbow Six Siege!
DOOM Eternal
DOOM Eternal is a video game that takes place after the events of the 2016 DOOM game.
The game follows the Doom Slayer on his quest to stop Hell from consuming Earth and thwart the plans of the alien Maykrs, who aim to exterminate humanity.
Along with the single-player campaign, DOOM Eternal features Battlemode, a multiplayer mode where players can choose to play as either the Doom Slayer or a demon and engage in combat until one side emerges victorious.
The game focuses on "push-forward" combat, which encourages players to be aggressive in engaging enemies in order to acquire health, ammo, and armor.
You will have access to a variety of firearms, including the Combat Shotgun, Super Shotgun, Heavy Cannon, Rocket Launcher, Plasma Rifle, Chaingun, BFG 9000, Ballista, and Unmaykr.
To succeed in the game, you must develop simple tactics, prioritize which enemies to target first, and utilize the advantages of fight arenas and bonuses in a strategic manner.
As the game progresses, the challenges become more difficult, requiring you to make increasingly strategic decisions to survive.
Titanfall 2
Titanfall 2 is one of the best action-packed FPS games where players take control of both Titans, mecha-style exoskeletons, and their pilots, who are highly skilled and equipped with a range of abilities, such as wall-running and cloaking.
This sequel to the 2014 Titanfall introduces exciting new gameplay features, such as a sliding movement system, a pulse blade that reveals nearby enemy locations, a holo-pilot that mimics players' actions to confuse opponents, and a grappling hook that can be used to slingshot players to buildings or to reel in attached enemies.
The game has two features: Single-player and Multiplayer, with Multiplayer having 7 modes (Amped Hardpoint, Bounty Hunt, Pilot vs. Pilot, Capture the Flag, Attrition, Skirmish, Last Titan Standing, Free for All, Coliseum, Titan Brawl, and Frontier Defense).
Half-Life 2
Released in 2004 by Valve, Half-Life 2 is one of the FPS games that seamlessly integrates shooting, puzzles, and narrative, while introducing innovative features like physics-based gameplay and vehicular segments.
In this game, you will take on the role of Gordon Freeman, who joins forces with a resistance movement to overthrow the Combine, an alien empire that has taken control of Earth.
The game shares similarities with its predecessor, Half-Life (1998), including a health-and-weapon system and occasional physics-based challenges, albeit with less weaponry and enhanced graphics, thanks to the Source engine.
Players start with a blank slate, gradually amassing an arsenal of weapons throughout the game.
Despite the game's linear progression, exploration is incentivized, as there are many optional areas to discover and uncover.
Conclusion
This concludes our list of the best FPS games to try on PC.
What do you think about the games mentioned in our list?
Would you give our game recommendations a try?
Let's connect through our Discord channel and talk about games!
You may also check out other game alternatives and game recommendations from our website.