Do you want to know what are the best games that deserve an HD remaster?
Step into a time machine as we journey back to gaming's golden era, where classic masterpieces still hold a special place in our hearts!
In this article, we unveil the top 10 games that have left an indelible mark on the gaming community, igniting nostalgia, and passion among players of all generations.
These beloved titles, which once graced the screens of old consoles, now beckon for a second life in stunning high-definition remasters.
Get ready to relive the magic, as we explore the virtual realms that deserve a fresh coat of paint to captivate both veterans and newcomers alike.
It's time to witness the resurgence of gaming greatness!
10 Top Games That Deserve An HD Remaster
Jet Set Radio Future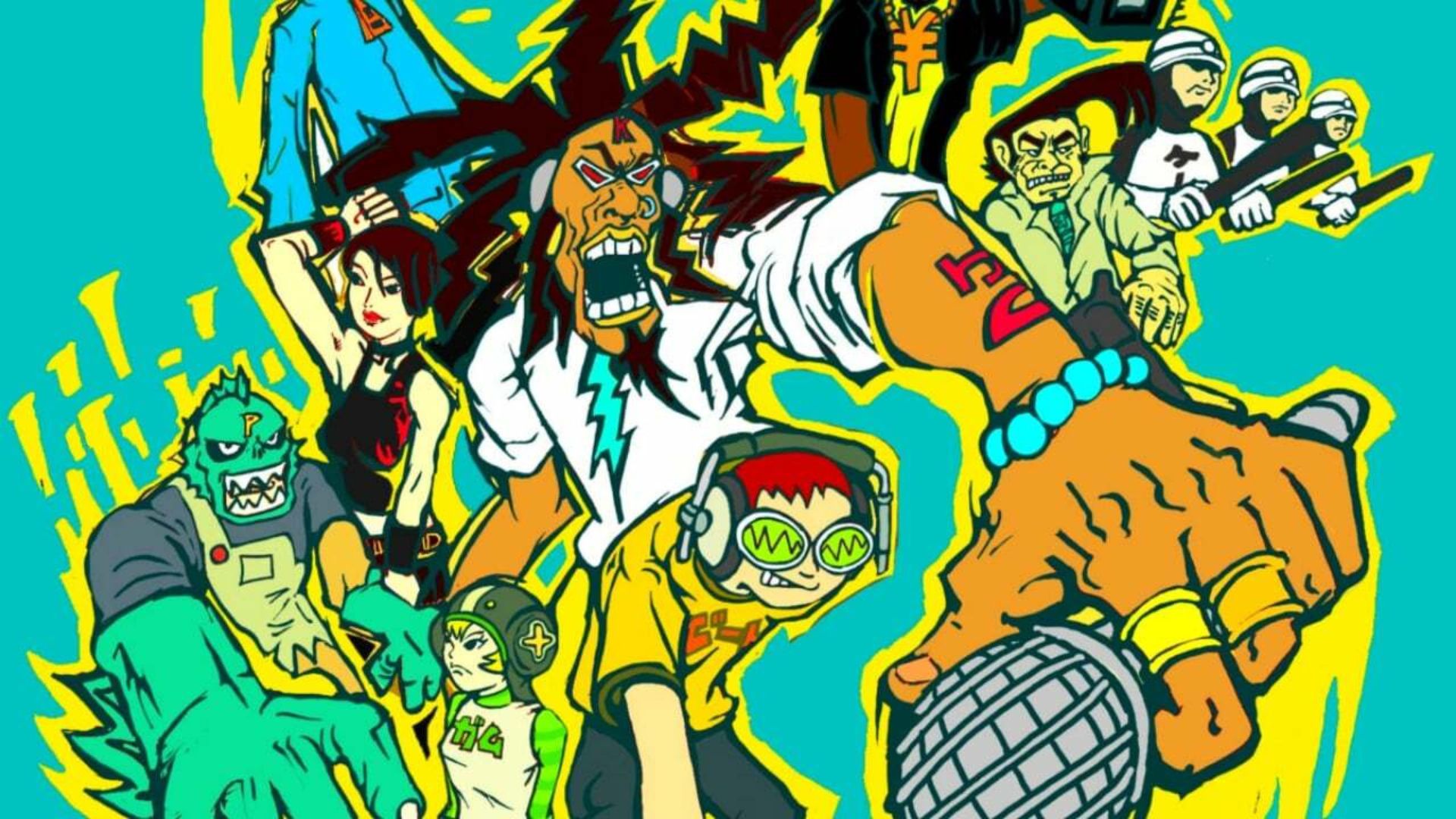 Jet Set Radio Future, developed by Smilebit and published by Sega, is a cult classic action video game originally released for the Xbox in 2002.
This game deserves an HD remaster for all the good reasons.
Jet Set Radio Future is renowned for its distinctive cel-shaded art style, combining graffiti-inspired visuals with futuristic settings.
With that fact, an HD remaster would allow the game's art style to shine even brighter on modern platforms, appealing to both nostalgia-seeking fans and new players.
Also, modern gaming platforms offer significantly improved hardware capabilities compared to the original Xbox, allowing for enhanced visuals, smoother frame rates, and potentially additional features.
An HD remaster could leverage these capabilities to make the game look and feel even better, breathing new life into Jet Set Radio Future's gameplay.
SSX Tricky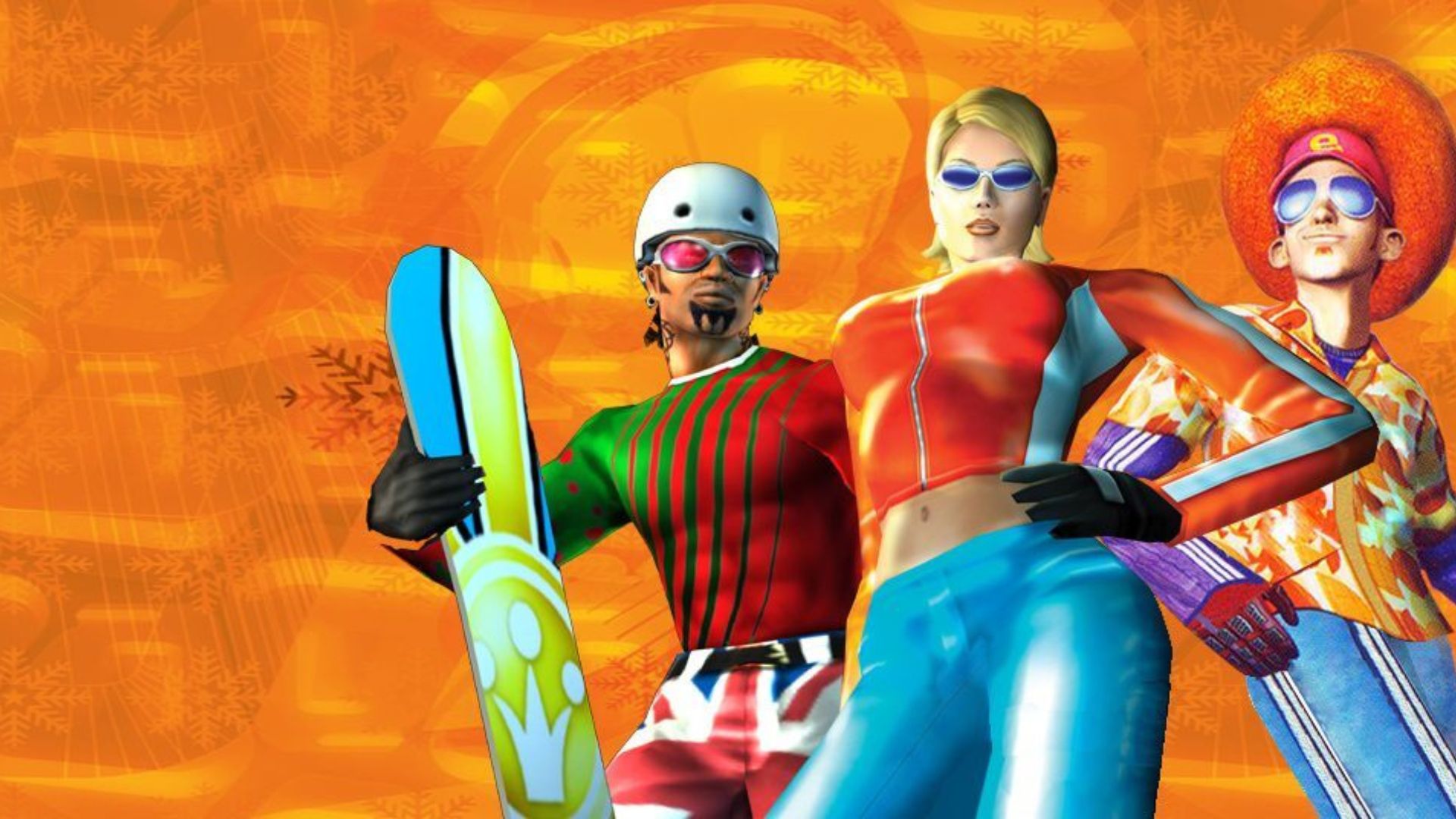 SSX Tricky, released in 2001, is a highly regarded and influential snowboarding video game that has left a lasting impact on the gaming industry.
Developed by EA Canada, SSX Tricky is one of the top games for which an HD remaster is highly anticipated by many gamers.
SSX Tricky was a pioneer in extreme sports gaming, introducing a unique and over-the-top arcade-style gameplay.
It combined fast-paced snowboarding action with flashy tricks, insane stunts, and imaginative course design, setting a new standard for future sports titles.
An HD remaster would also bring SSX Tricky's visuals up to modern standards, with improved graphics, resolution, and frame rates.
The enhanced presentation would allow the game's vibrant and imaginative courses to shine even brighter.
Power Stone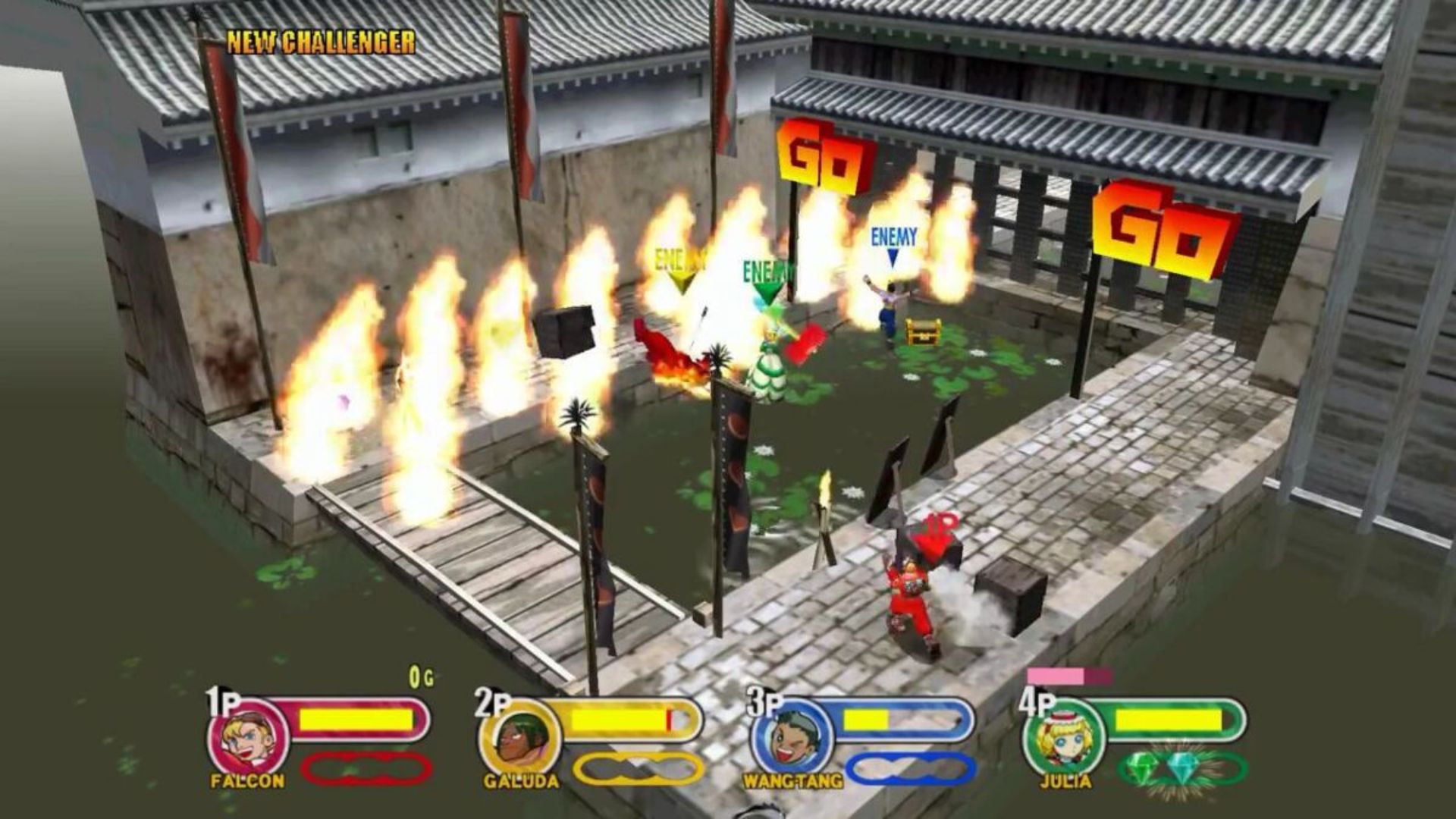 An HD remaster of Power Stone would not only pay homage to its nostalgic appeal but also introduce the classic game to a new audience, making it accessible and relevant in the modern gaming landscape.
This 1999 3D fighting arcade game played a significant role in shaping the game genre, and an HD remaster would serve as a means of preserving this gaming gem for future generations.
By reviving this classic, developers can ensure that the game's legacy lives on, and it continues to be recognized for its contributions to the gaming industry.
A remaster of Power Stone could also provide an opportunity to include additional content, such as new characters, stages, and game modes.
This could add more depth to the game and keep players, old and new, engaged for longer periods.
Project Justice: Rival Schools 2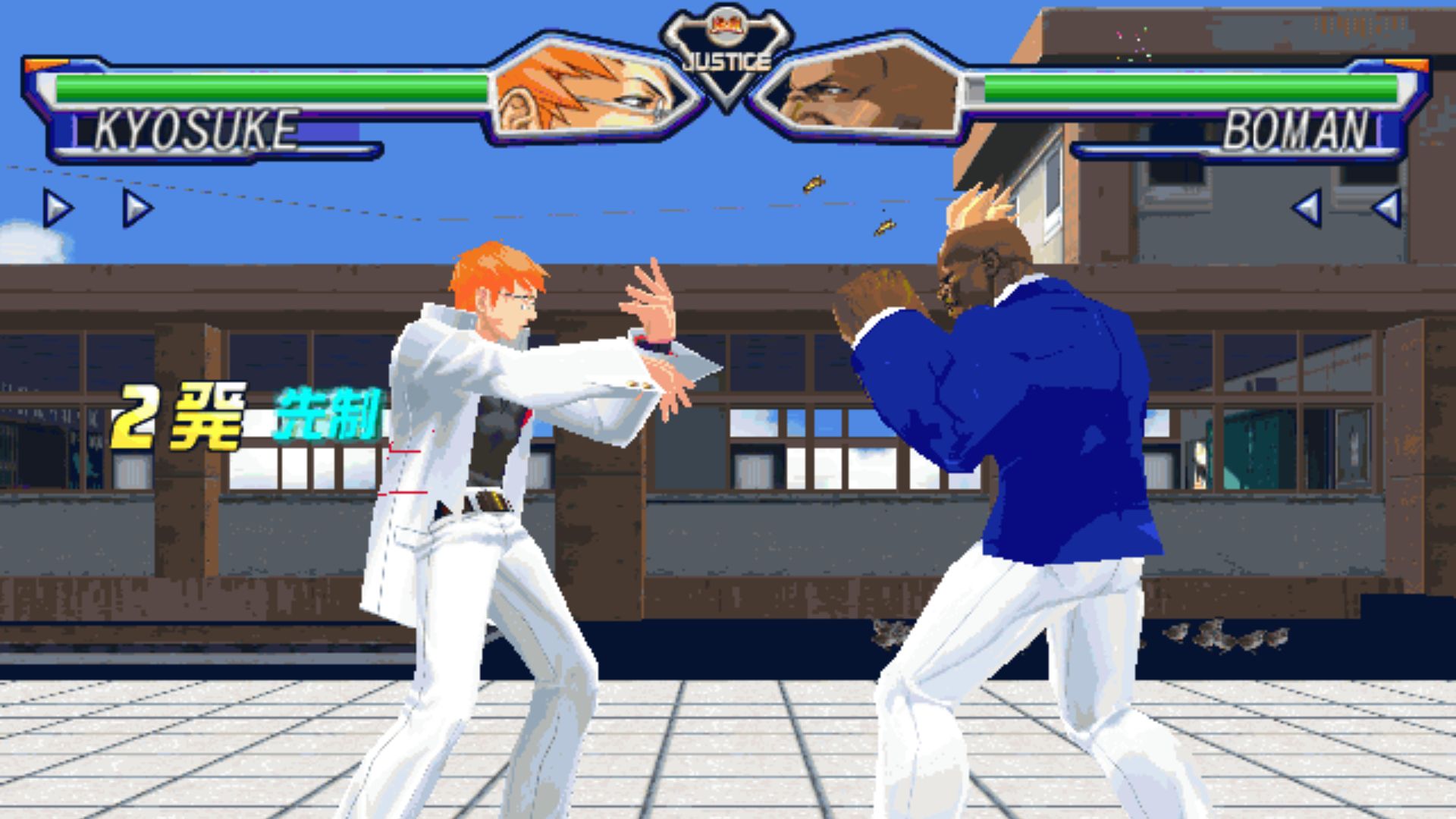 Project Justice: Rival Schools 2 is a highly regarded 2000 fighting arcade game developed and published by Capcom.
Project Justice holds a special place in the hearts of many gamers who grew up during the arcade and console era.
Its unique characters, engaging storyline, and innovative gameplay mechanics have garnered a dedicated fanbase over the years.
An HD remaster would not only cater to the nostalgia of long-time fans but also introduce a new generation of players to this classic title.
Also, the original Project Justice was designed for arcade machines and older consoles with lower resolutions and aspect ratios.
This means that an HD remaster would allow the game to adapt to modern wide-screen displays and higher resolutions.
Xenosaga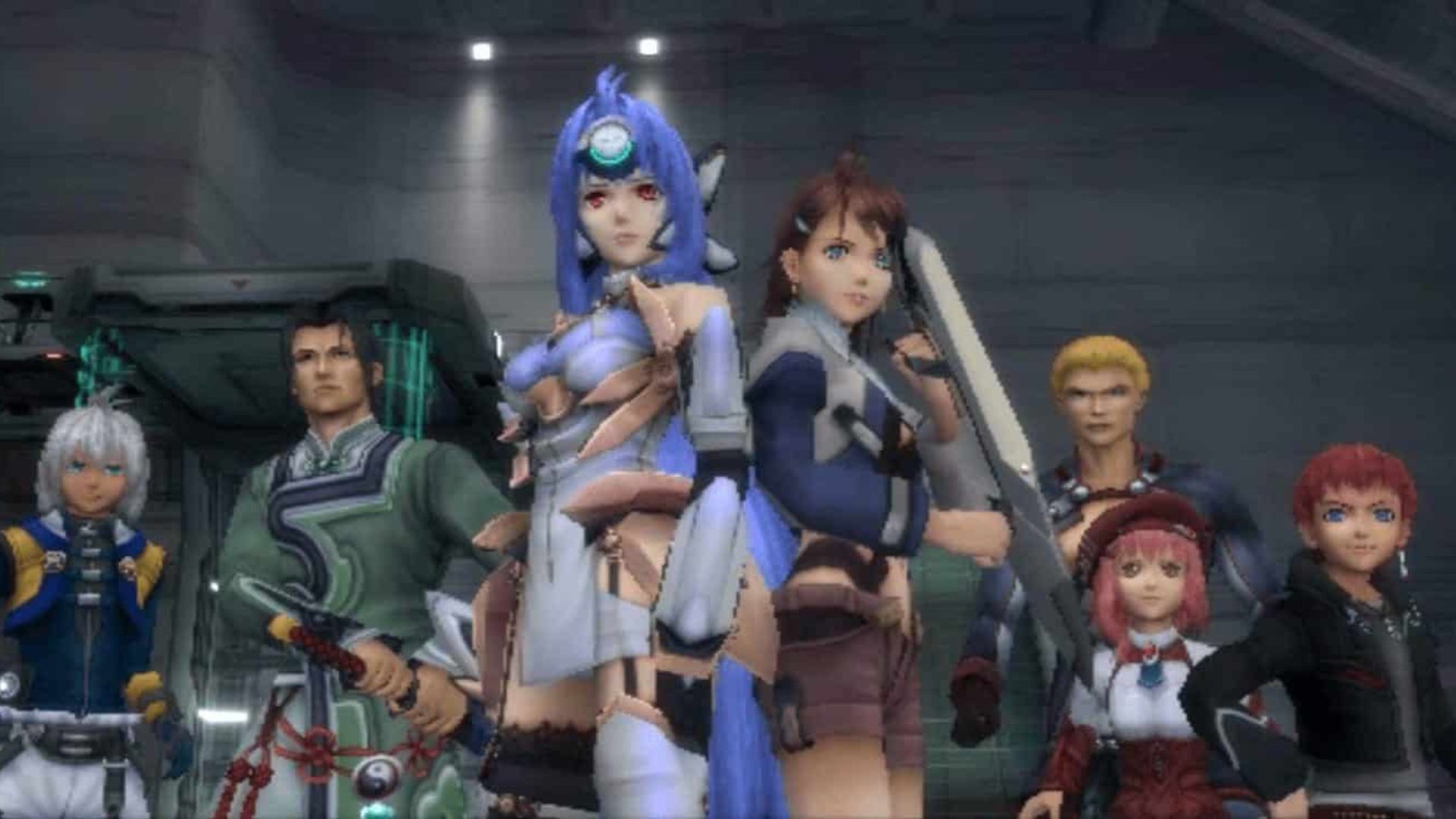 The Xenosaga series, developed by Monolith Soft, creates a rich and expansive universe with a deep lore.
An HD remaster would provide an opportunity to showcase the beautifully designed environments, spaceships, and various alien species in stunning detail, allowing players to fully immerse themselves in this intriguing world.
In terms of graphics, the original Xenosaga, being released on the PlayStation 2, had technical limitations that restricted the graphical fidelity.
Having an HD remastered Xenosaga would bring updated textures, character models, and improved visual effects, making the game more visually appealing and relevant for contemporary audiences.
Suikoden 1 & 2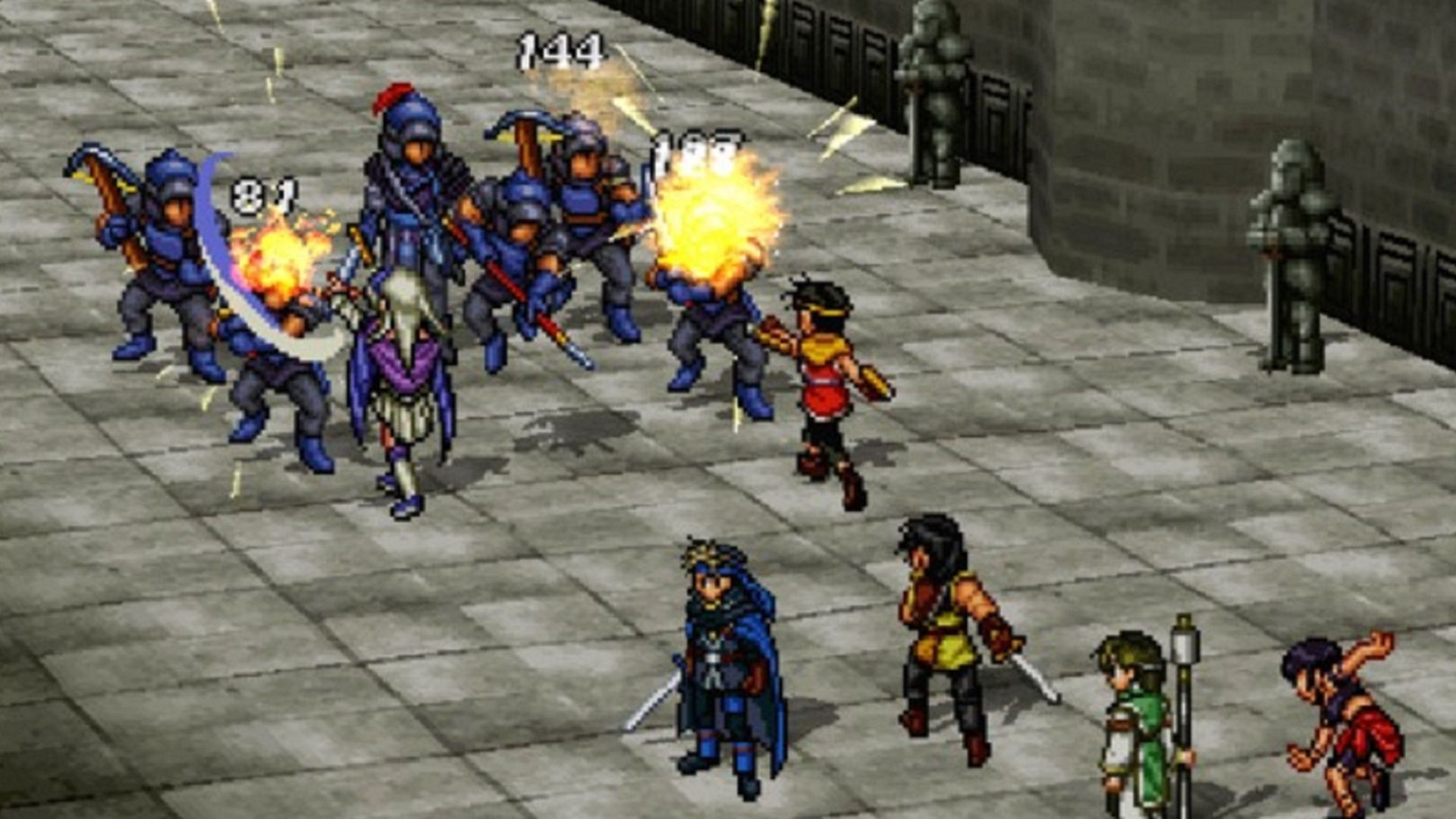 Suikoden, released in 1995 for the original PlayStation, is a classic role-playing video game that has earned a dedicated and passionate fanbase over the years.
Developed by Konami, Suikoden offers a captivating and rich storyline with well-developed characters and a unique political intrigue that centers on a war-torn land.
The game also features a "108 Stars of Destiny" system, where players recruit a vast array of characters to join their army.
This dynamic, large-scale recruitment system was revolutionary for its time and added depth to the gameplay.
In the present time, an HD remaster could serve as an opportunity to reinvigorate interest in the Suikoden series as a whole.
Breath Of Fire IV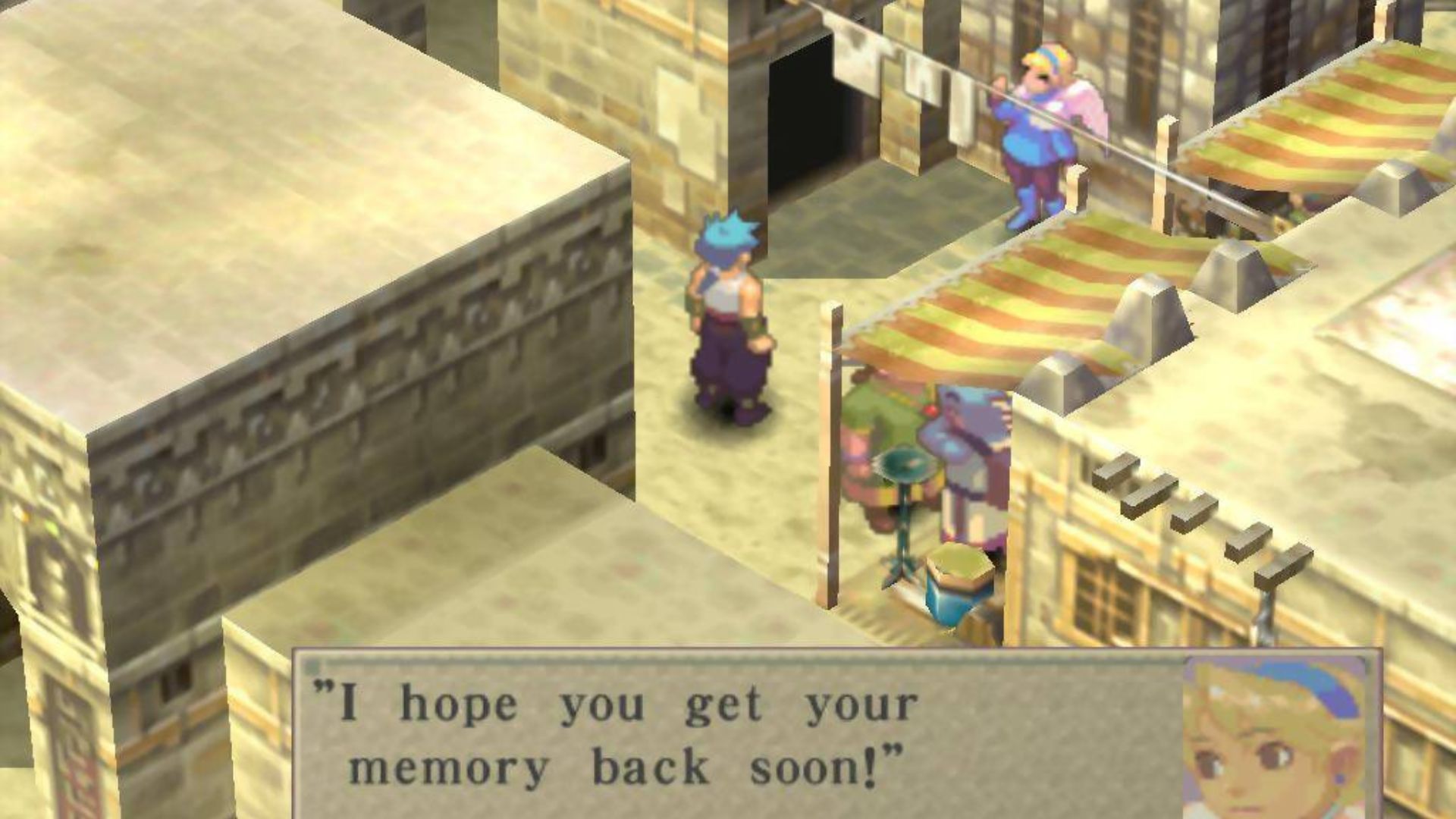 Breath of Fire IV, released in 2000, is widely regarded as one of the classic role-playing games (RPGs) of its time, making it one of the top games that deserves an HD remaster.
Breath of Fire IV features beautiful 2D hand-drawn art, which has aged gracefully over the years.
An HD remaster would allow players to experience the game's stunning visuals in higher resolution, providing a more immersive and visually pleasing experience.
Alongside its impressive visuals, the game boasts a memorable and atmospheric soundtrack.
With an HD remaster, players can enjoy improved audio quality, enhancing the overall gaming experience and bringing the game's world to life.
Golden Sun 1 & 2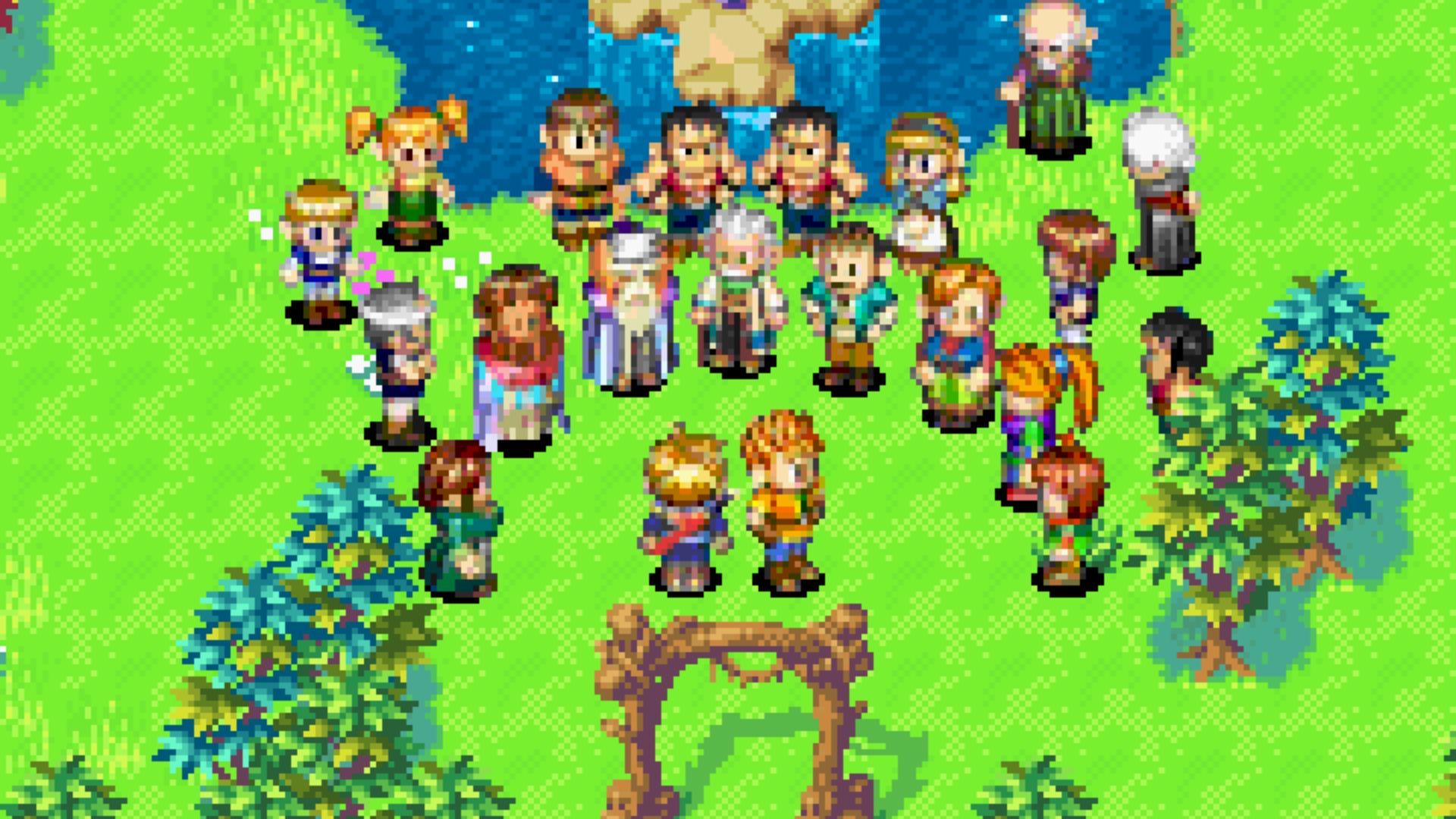 The Golden Sun series, a fantasy role-playing video game released in 2001 for the Game Boy Advance, holds a special place in the hearts of many gamers because of its captivating storyline, innovative gameplay mechanics, and stunning graphics (for its time).
The game's art style, which combined 2D sprites with detailed environments, holds up well even by today's standards.
An HD remaster would breathe new life into the visuals, allowing players to experience the game's charming aesthetics in higher resolution and potentially improved animations.
Also, the original game experienced occasional frame rate drops and slowdowns due to hardware limitations.
That is why, with an HD remaster, developers could optimize the game's performance, delivering a smoother and more consistent experience.
Baldur's Gate 1 & 2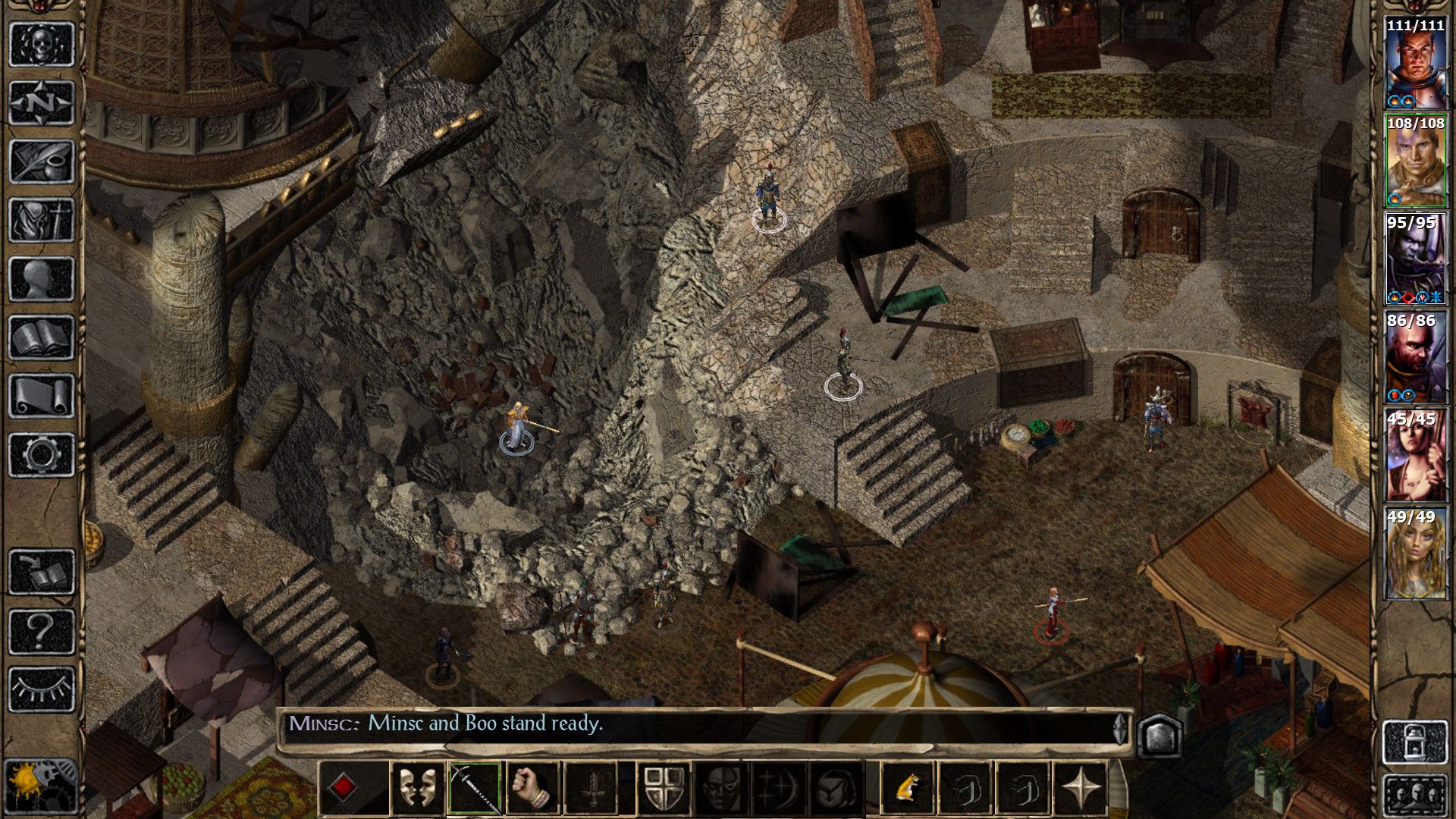 Baldur's Gate is a landmark title in the history of RPGs.
It not only captivated gamers in the late '90s but also influenced a whole generation of game developers and designers.
Many players have fond memories of exploring the rich and immersive world of the Forgotten Realms, engaging with memorable characters, and unraveling an epic story.
An HD remaster would allow new generations of gamers to experience the magic of this classic while also invoking nostalgia for those who played it in the past.
Additionally, the Baldur's Gate series' original interface and mechanics might feel clunky compared to modern RPGs.
An HD remaster could streamline the user interface, making it more intuitive and accessible.
Quality of life improvements, such as better inventory management, improved pathfinding, and more responsive controls, would enhance the overall gameplay experience without altering the core mechanics.
Neverwinter Nights 2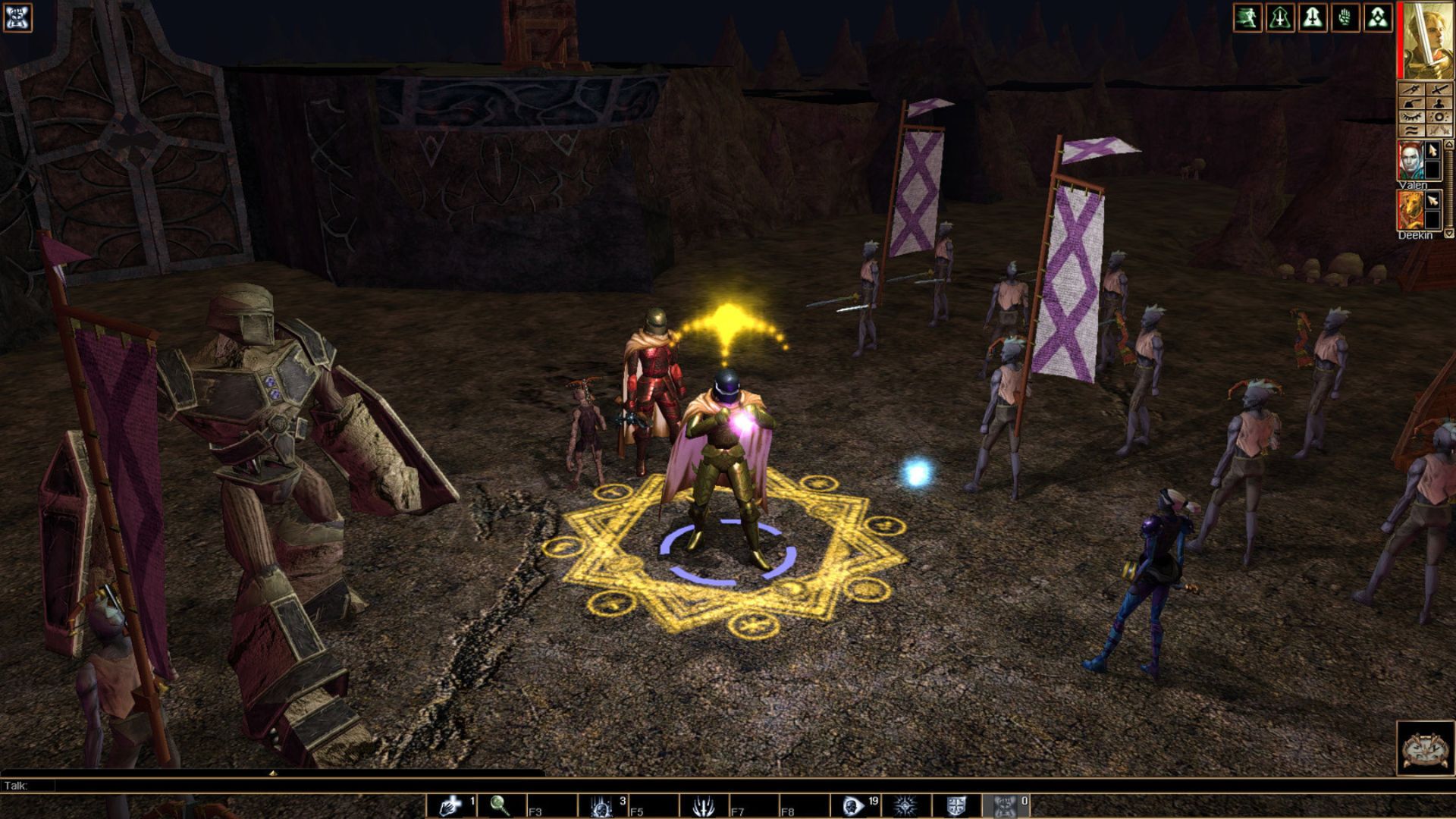 Neverwinter Nights 2 was praised for its deep and engaging gameplay, which combined real-time combat with the Dungeons & Dragons 3.5 Edition ruleset.
The game's design allowed for a high degree of player freedom, enabling various playstyles and character builds.
Neverwinter Nights 2 featured a captivating narrative filled with rich characters, moral choices, and branching storylines.
Players took on the role of the "Hero of Neverwinter," and their decisions significantly impacted the game world.
Through an HD remaster, the opportunity to revisit and enhance the storytelling with improved graphics and voice acting would be an exciting prospect.
Conclusion
That's a wrap!
These ten beloved classics have undeniably left an indelible mark on the gaming community, standing as timeless testaments to the power of creativity and innovation in the gaming industry.
As we've explored the potential for HD remasters, we can't help but be filled with nostalgia, eagerly envisioning these gems reborn with modern graphics and enhanced gameplay.
Join our community and let's connect through Discord to get yourselves updated with everything related to gaming!