Are you looking for the best offline games for 3 players?
This type of game is a top pick during game nights, where you want to have a chill and exciting time with friends.
Whether it's a multiplayer, split-screen, and couch co-op games, we have a title for you!
Go ahead and check out our list of 10 best offline games for 3 players below!
10 Top Offline Games For 3 Players
Arkham Horror
Produced by Fantasy Flight Games, Arkham Horror presents an immersive cooperative experience, where players delve into a Lovecraftian realm of terror.
There's an imminent threat of Ancient Ones crossing into the game's reality.
This is where a team of one to four investigators embarks on a perilous journey, determined to uncover enigmatic secrets and unveil sinister plots.
The gameplay comprises 4 phases: Investigation, Enemy, Upkeep, and Mythos, where you fulfill requirements set by the decks.
If you're looking for offline games for 3 players to spice up your game night, Arkham Horror is one of the best picks!
Broforce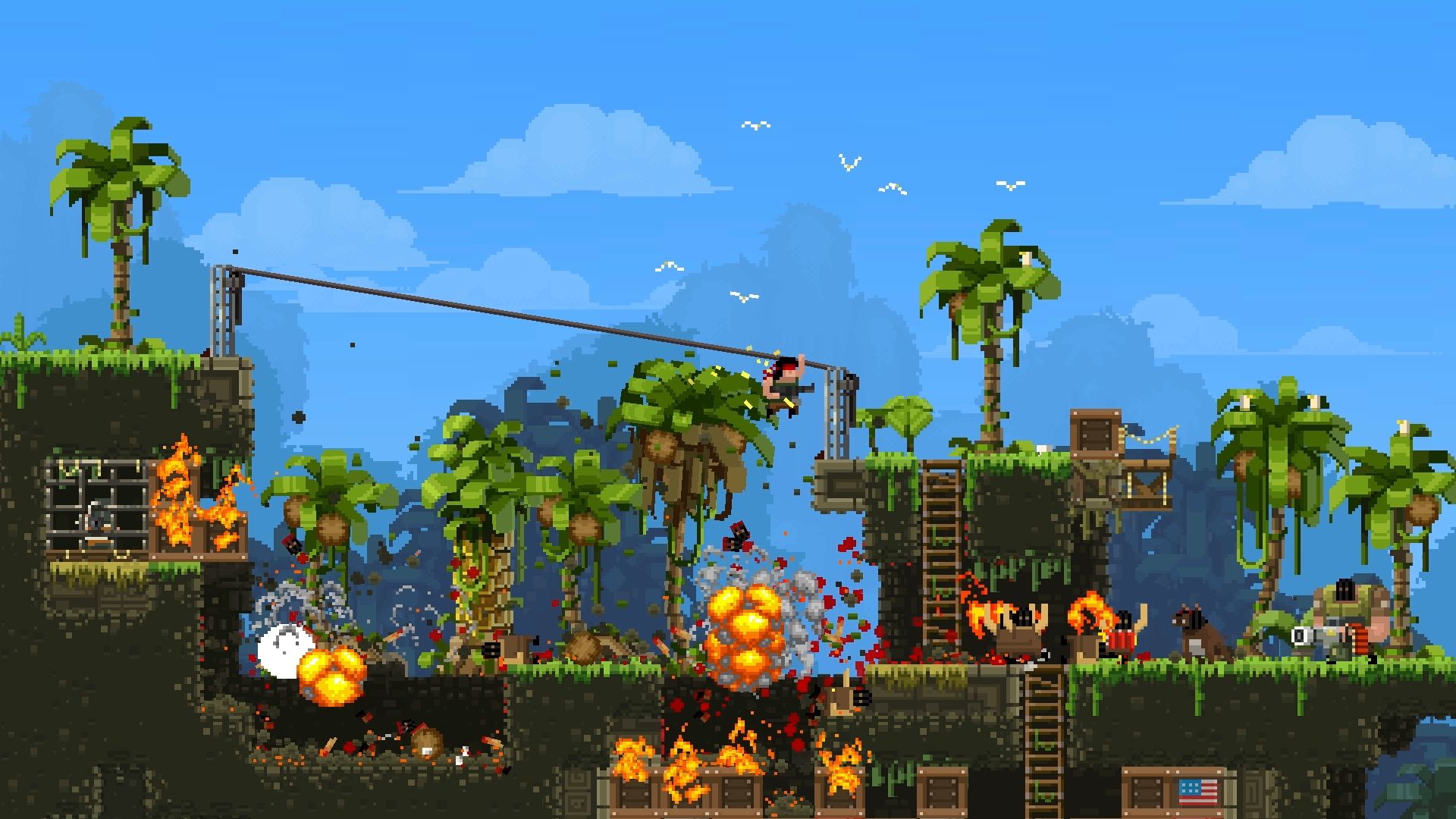 If you and your friends are fans of iconic "bros" of popular culture, Broforce is the game for you.
Broforce is an action-packed platform video game that combines side-scrolling, run-and-gun gameplay with captivating visuals.
The game puts players in the shoes of various iconic "bros" inspired by action movie legends like John Rambo and Ellen Ripley.
In this adrenaline-fueled adventure, you assume the role of a hyper-masculine commando, armed to the teeth and ready to take on terrorists.
Blast through walls, demolish obstacles, and watch the environment crumble under the might of your arsenal.
As one of the best offline games for 3 players, Broforce allows you to embark on a Deathmatch, battling terrorism in both cooperative and competitive modes.
Gauntlet Slayer Edition
Experience a fresh take on the beloved Gauntlet with the Gauntlet Slayer Edition!
Step into the shoes of one of four remarkable heroes and embark on an adrenaline-fueled adventure through treacherous dungeons teeming with monstrous creatures.
Engage in epic battles against ceaseless waves of enemies, all while striving for riches and glory alongside your comrades through local and online co-op multiplayer.
Beware, for in Gauntlet Slayer Edition, even your closest friends can turn into formidable adversaries.
Compete with your group 3 players as you vie for the title of the ultimate slayer, the one who claims the most kills and the most coveted gold.
Horizon Chase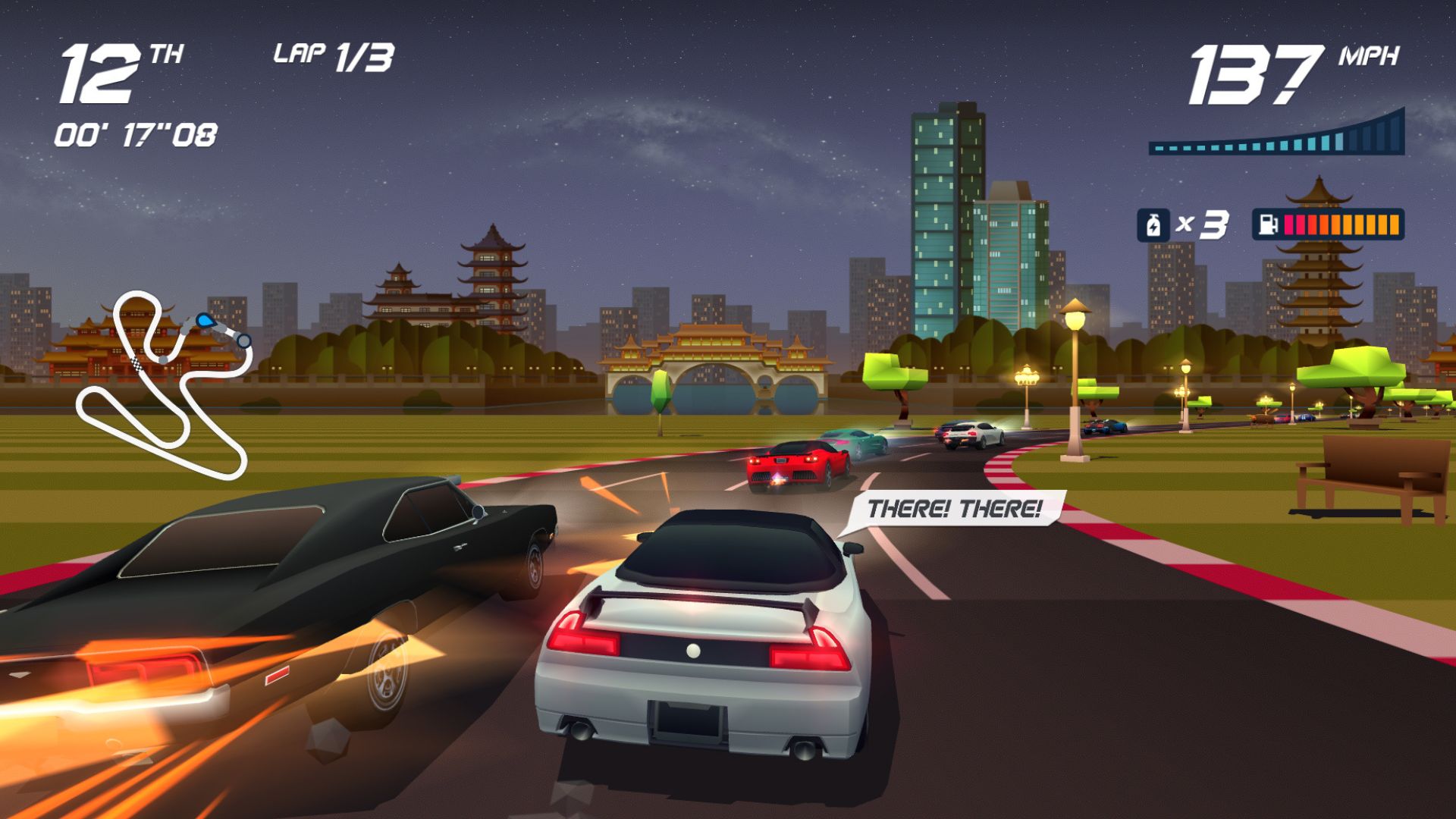 Developed and published by Aquiris Game Studio, Horizon Chase is a racing 3D video game, influenced by 2D, 16-bit titles.
Horizon Chase's objective is to conquer tracks located in various parts of the world.
To keep momentum going, players must strategically gather fuel refills scattered throughout the tracks.
Additionally, you must collect coins, serving as currency, which enables them to unlock exciting new tracks.
With the ability to activate nitro boosts, players can propel their cars to incredible speeds.
In a classic race fashion, each race commences with the player positioned at the rear, requiring them to skillfully surpass opponents in order to emerge victorious.
Notably, Horizon Chase Turbo, a new update from the developers, is one of the best offline games for 3 players picks.
The game goes the extra mile by providing Multiplayer Split Screen support in all game modes, allowing players to relive the nostalgia of spending endless nights with their closest friends, side by side on a couch.
Guacamelee 2
Guacamelee! 2 presents an immersive Metroidvania platforming experience where you take charge of Juan Aguacate, a formidable luchador adept in punches, kicks, and wrestling grapples.
As you embark on this thrilling adventure, Juan rediscovers numerous powers from the previous game installment that prove invaluable in both combat and navigating the game world.
These powers include the Rooster Uppercut, Eagle Boost, and Pollo Shot, each serving specific purposes.
Being one of the best offline games for 3 players, Guacamelee! 2 offers the choice to enjoy it alone or team up with up to three other players for cooperative play.
Tricky Towers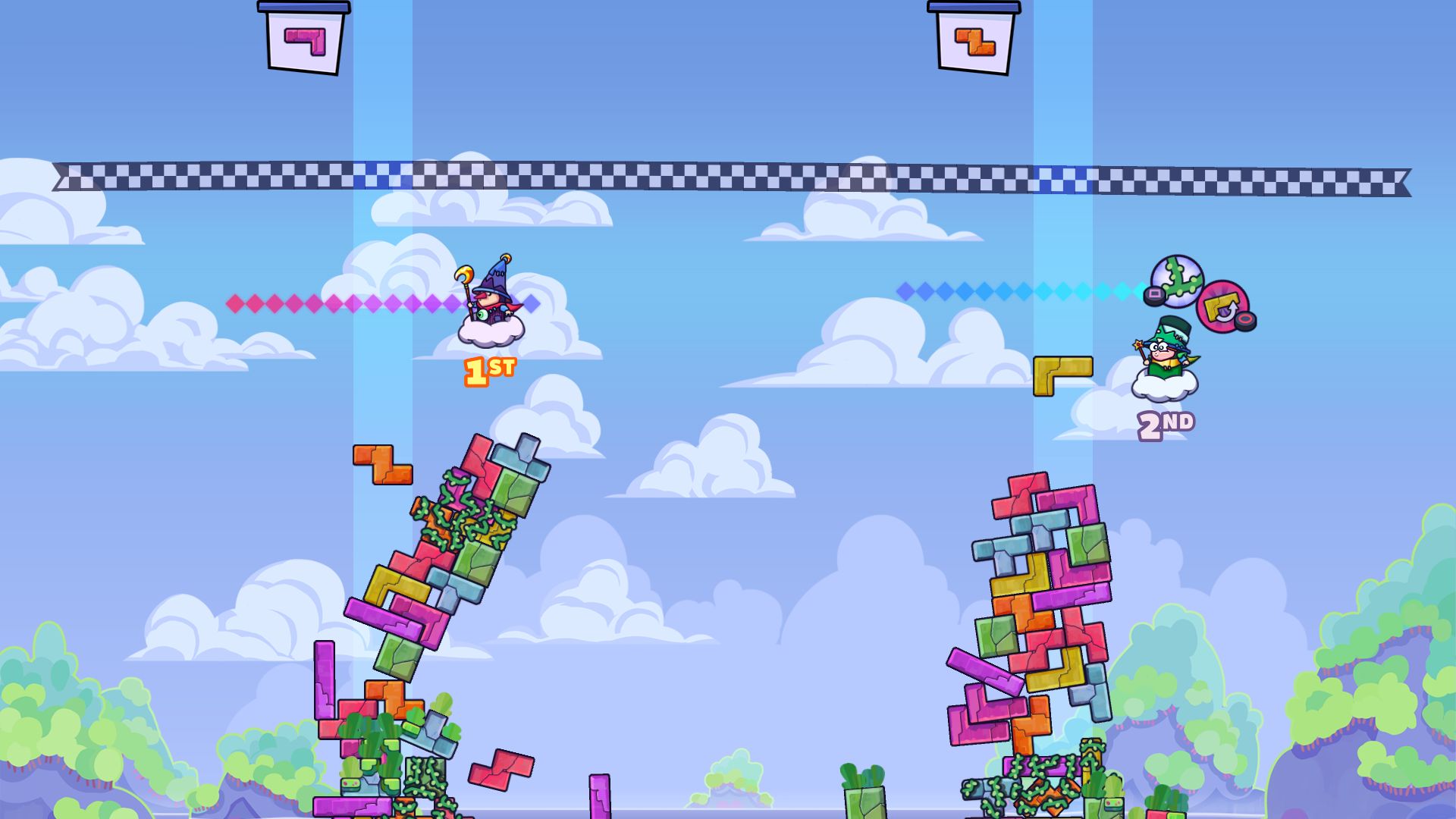 Developed and published by WeirdBeard, Tricky Towers is an engaging puzzle video game that revolves around building towers using physics-based mechanics.
Instead of clearing rows, players must skillfully stack blocks onto their tower. Random blocks descend from the top of the screen, and while rows don't vanish, blocks can fall off the tower.
Throughout the game, various events occur that alter the block physics, such as size doubling, increased slipperiness, or faster falling rates.
In this game, you assume the role of a wizard avatar and play through three modes: Survival, Race, and Puzzle.
Depending on the chosen game mode, compete with up to 3 wizards to construct the tallest and most stable wizard tower in the shortest amount of time possible.
SpeedRunners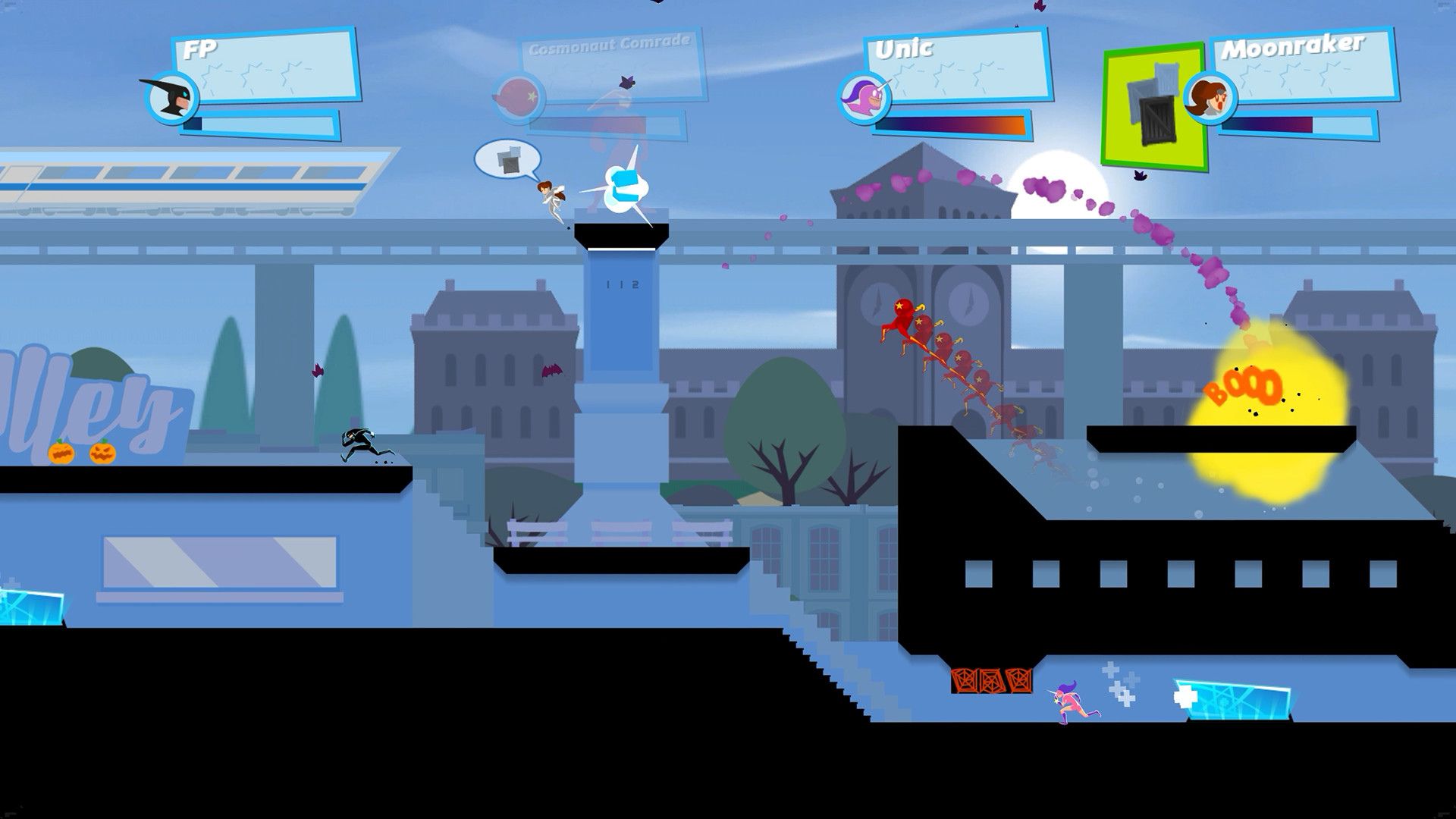 SpeedRunners is an exhilarating side-scrolling game characterized by its rapid pace.
In this competitive game by tinyBuild, players engage in a thrilling race to outpace their opponents by skillfully utilizing grappling hooks, power-ups, items, and the dynamic environment.
The screen dynamically follows the leading player, ensuring intense action and competition.
Falling behind too much results in elimination, prompting the screen to gradually shrink, intensifying the challenge of survival.
Additionally, if no eliminations occur within a specified time, the screen will automatically begin to contract, further heightening the tension.
If you want a tension-filled game night, SpeedRunners is one of the best offline games for 3 players you could ask for.
BADLAND
BADLAND is an enchanting side-scrolling action-adventure platformer developed and published by Frogmind Games.
The gameplay unfolds within a stunning forest teeming with diverse inhabitants, lush trees, and vibrant flowers.
While the forest seems to be plucked from the pages of a delightful fairy tale, an ominous undercurrent lingers.
Taking charge of one of the forest dwellers, players embark on a quest to unravel the mysterious occurrences, only to encounter a multitude of creatively designed traps and obstacles that lie in wait along the journey.
BADLAND can be played on mobile and on PC with BADLAND: Game of the Year Edition.
Comet Crash 2 The Kronkoid Wars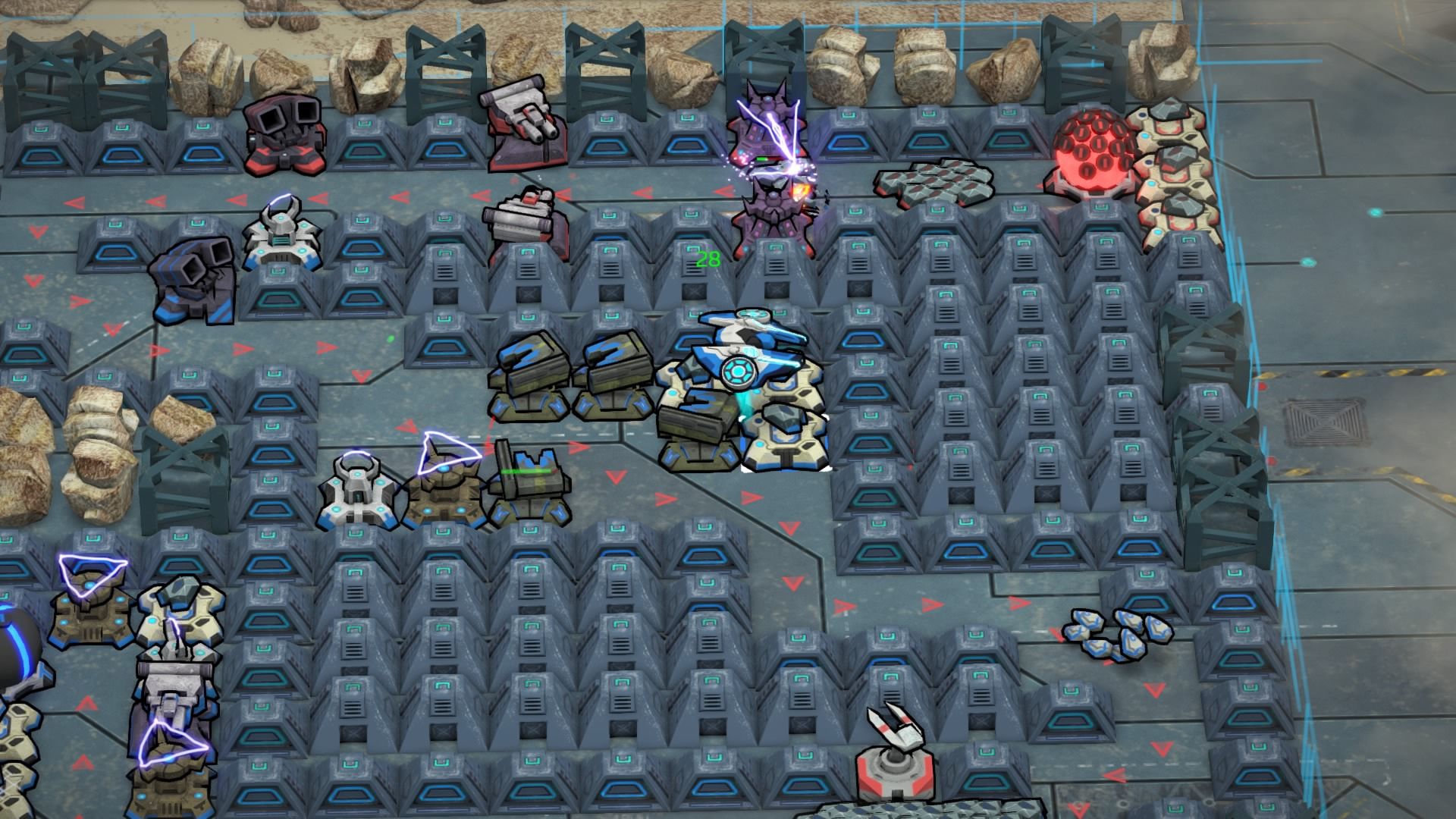 Developed by Pelfast, Comet Crash 2 is an engaging blend of real-time strategy and tower-defense genres.
With a group of 3 players, safeguard your territory using a diverse range of weaponry, employing specialized units to repel incoming assaults and overwhelm adversaries with formidable armies.
The gameplay also includes taking down the formidable Kronkoid bosses and gathering Zoids to enhance the power of your weapons and units.
Get ready to embark on a strategic journey by researching upgrades such as vengeful swarms and long-range missiles with one of the best offline games for 3 players.
Blazing Chrome
Blazing Chrome is an action-packed side-scrolling run and gun game developed by JoyMasher and published by The Arcade Crew.
Assume the roles of Mavra and Doyle, dedicated resistance fighters determined to defeat hordes of robotic adversaries across numerous exhilarating levels.
Whether you prefer flying solo or teaming up with up to 3 friends in local cooperative mode, the choice is yours.
Embark on an epic adventure spanning a total of six levels, with four stages readily accessible and two awaiting your unlocking prowess.
Utilize a range of dynamic moves such as running, jumping, and agile dodging to outmaneuver your foes.
Arm yourself with an arsenal of four distinctive weapons: a trusty machine gun, a devastating grenade launcher, an electrifying energy whip, and a formidable particle cannon.
Conclusion
There you have it: 10 of the best offline games for 3 players!
With these titles, we guarantee an exciting and fun-filled game night with friends.
Which of these games will you give a try?
Let's connect on Discord and share your thoughts with us!