Are you looking for the best offline games for 4 players?
There are a lot of game choices for people like you who wants to spend time and play games with a big friend group.
If you are on the hunt for this type of games, then keep on reading!
This article will give you 10 of the top offline games for 4 players that you can play with your friends.
From couch co-op games to multiplayer titles, we have it here!
10 Best Offline Games For 4 Players
As Dusk Falls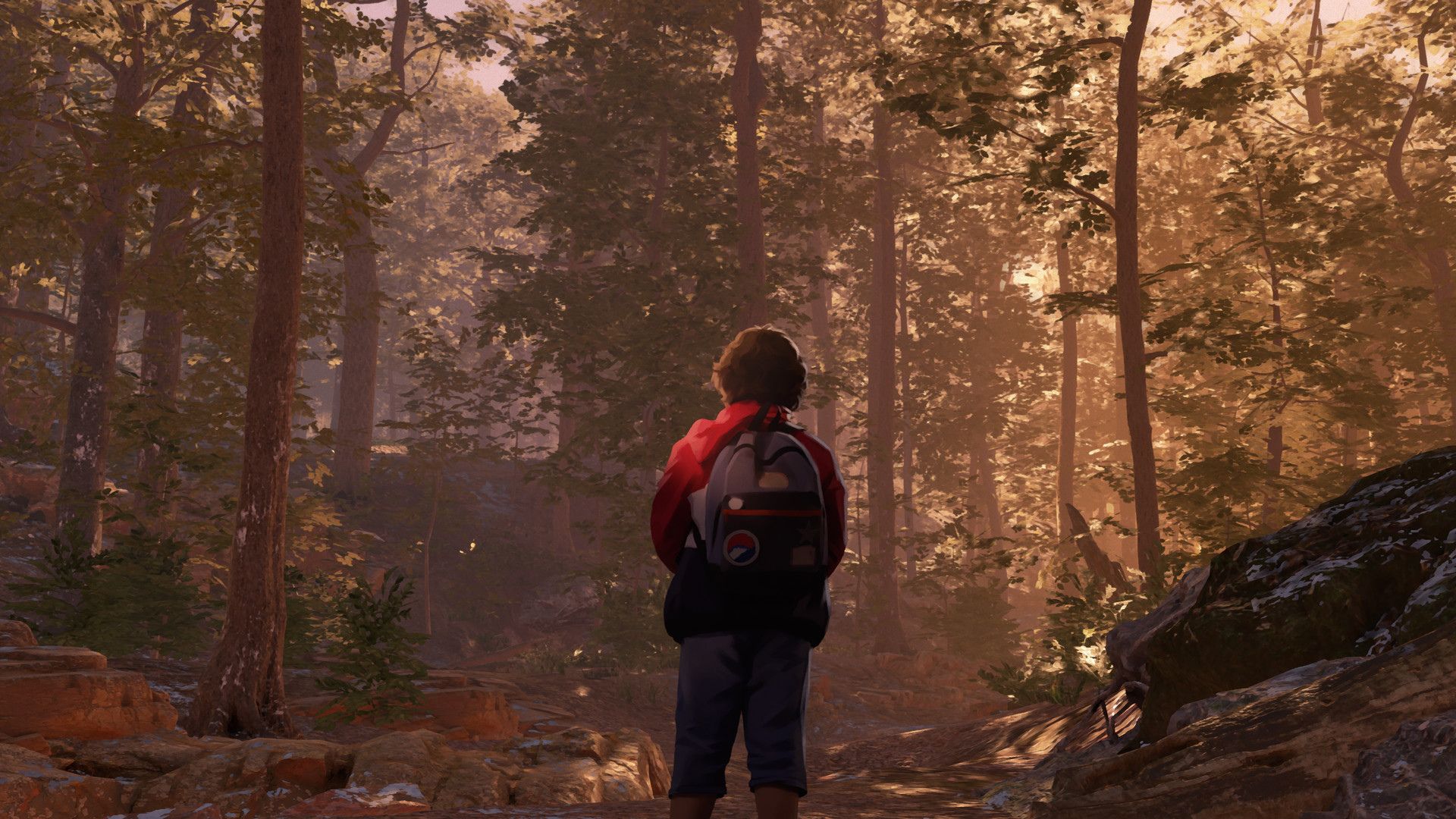 As Dusk Falls, developed by INTERIOR/NIGHT, is an innovative interactive drama that delves into the intricate lives of two families over the span of three decades.
Embarking from a failed robbery incident in a small Arizona town in 1998, this captivating narrative revolves around choices that wield profound influence on the characters' destinies, presenting an unyielding tale of treachery, selflessness, and resilience.
As you engage in cooperative gameplay with a maximum of 8 players, either locally or online, the game unravels the essence of your decisions, offering glimpses into your own values and those of your companions.
With the game's multiplayer modes, As Dusk Falls easily becomes one of the highly recommended offline games for 4 players.
Death Squared
Developed by SMG Studio, Death Squared presents an engaging cooperative puzzle experience designed for 1, 2, or 4 players.
Demonstrate your collaborative prowess in Death Squared by tackling puzzles as a team or facing the consequences of failure.
To survive and conquer the game, you must rely on keen observation and effective communication among friends, ensuring survival and uncovering solutions collectively.
Start with the primary campaign alongside one or two players, and then venture into the ultimate test of teamwork with the four-player Party Mode.
Overcooked! All You Can Eat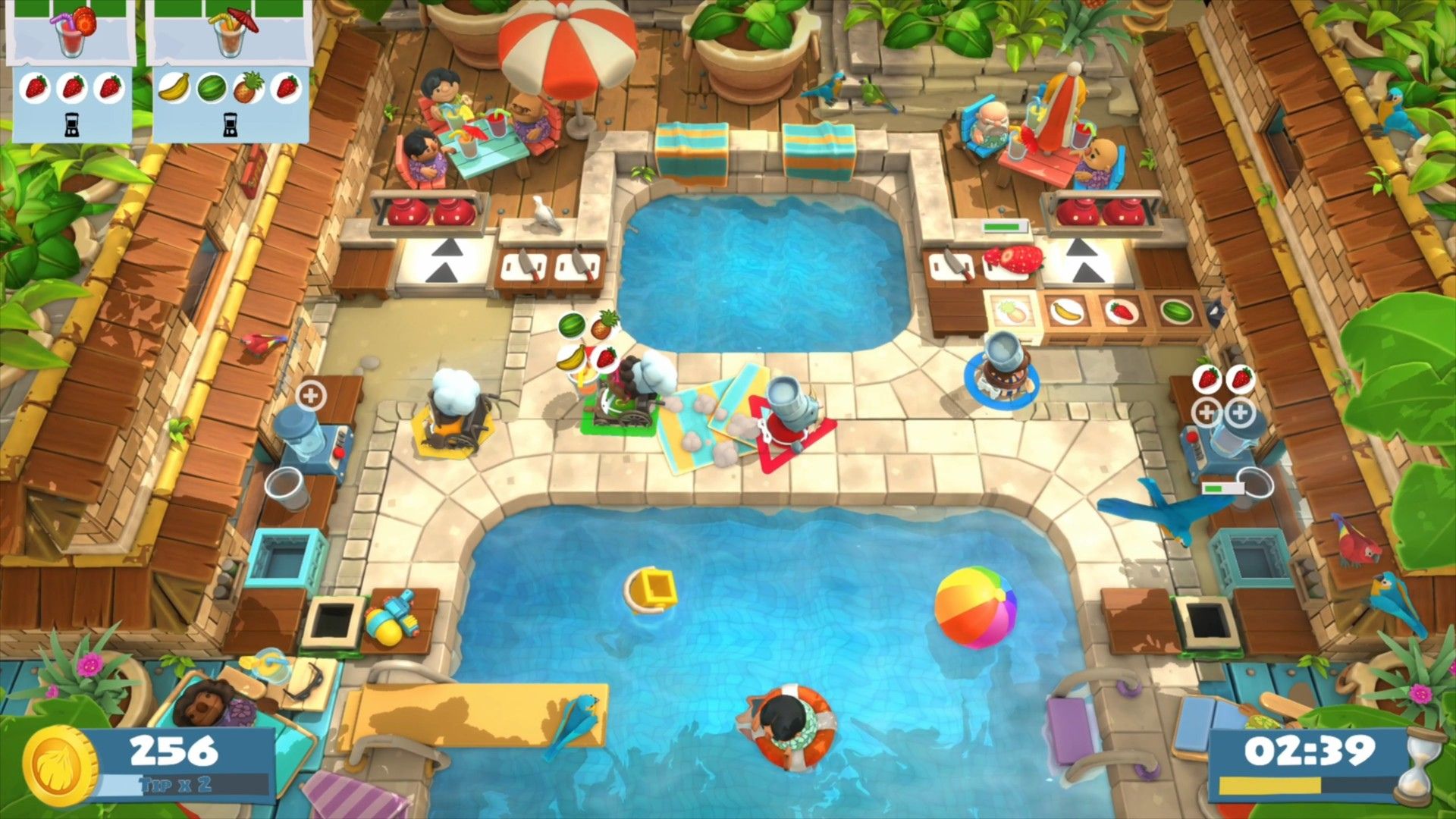 Experience an exhilarating culinary adventure with Overcooked! All You Can Eat.
Here, the game requires players to collaborate in a frenzy of cooking to serve a multitude of dishes within a limited timeframe.
Step aboard on a journey across diverse and ever-changing kitchens, preparing an assortment of recipes.
Delight in the pandemonium of cooking alongside your companions, utilizing cross-platform multiplayer and voice chat to fully immerse yourselves in the chaos.
With a joint multiplayer queue, the wait times for games are significantly reduced, granting you more opportunities for culinary mayhem!
So, if you and your friends are looking for the best offline games for 4 players, Overcooked! All You Can Eat is the best pick for you!
Inversus Deluxe
Developed Hypersect, Inversus Deluxe is an exciting arcade shooter that combines competitive and cooperative gameplay with a unique twist.
The game takes place on a grid divided into black and white tiles, where players can only move on the opposite color of their current position.
This means that your opponent's walls become your pathways, and vice versa.
The objective is to strategically use your shots to flip the colors of tiles, creating barriers to block, trap, and corner your enemies.
The game offers a variety of gameplay modes, including the intense Versus mode, where up to four players can engage in thrilling 1v1 or 2v2 battles across thirty-nine different maps.
Lovers In A Dangerous Spacetime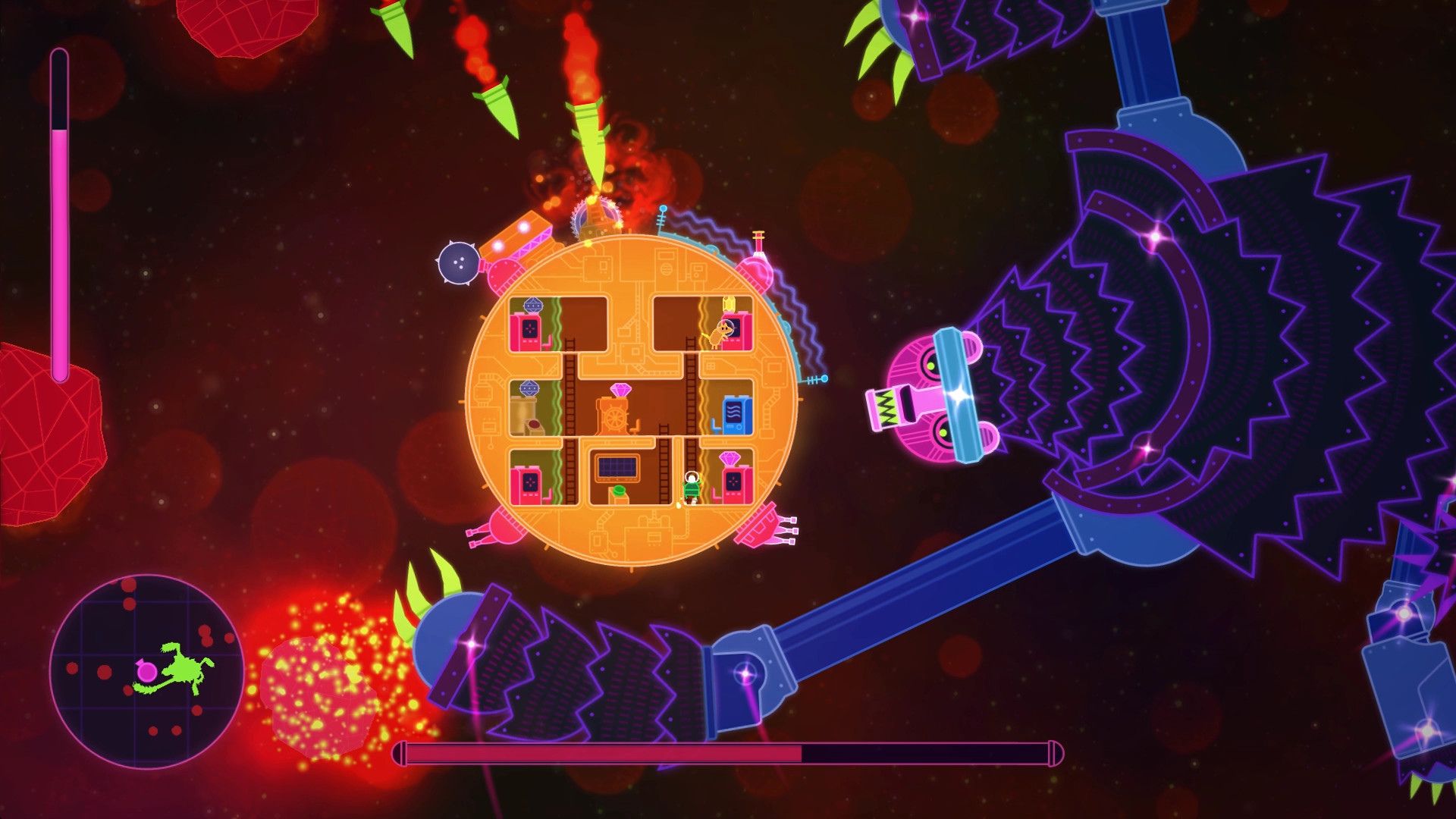 Developed by Asteroid Base, Lovers In A Dangerous Spacetime is a space shooter video game that can be played for up to 4 players.
In this game, you and your friends will assume the role of skilled spaceship pilots and play through four game campaigns.
Within the spaceship, a range of crucial stations awaits, allowing control over weapons, engines, shields, the Yamato cannon, and the map.
To navigate the perilous cosmos successfully, players must constantly shift between stations to maintain a delicate balance of piloting the ship, defending it against threats, and launching attacks on enemies.
Excitingly, players can stumble upon gift boxes during gameplay, which may unveil precious gems.
By attaching these gems to the stations, players can unlock new and enhanced powers, further amplifying their capabilities.
Castle Crashers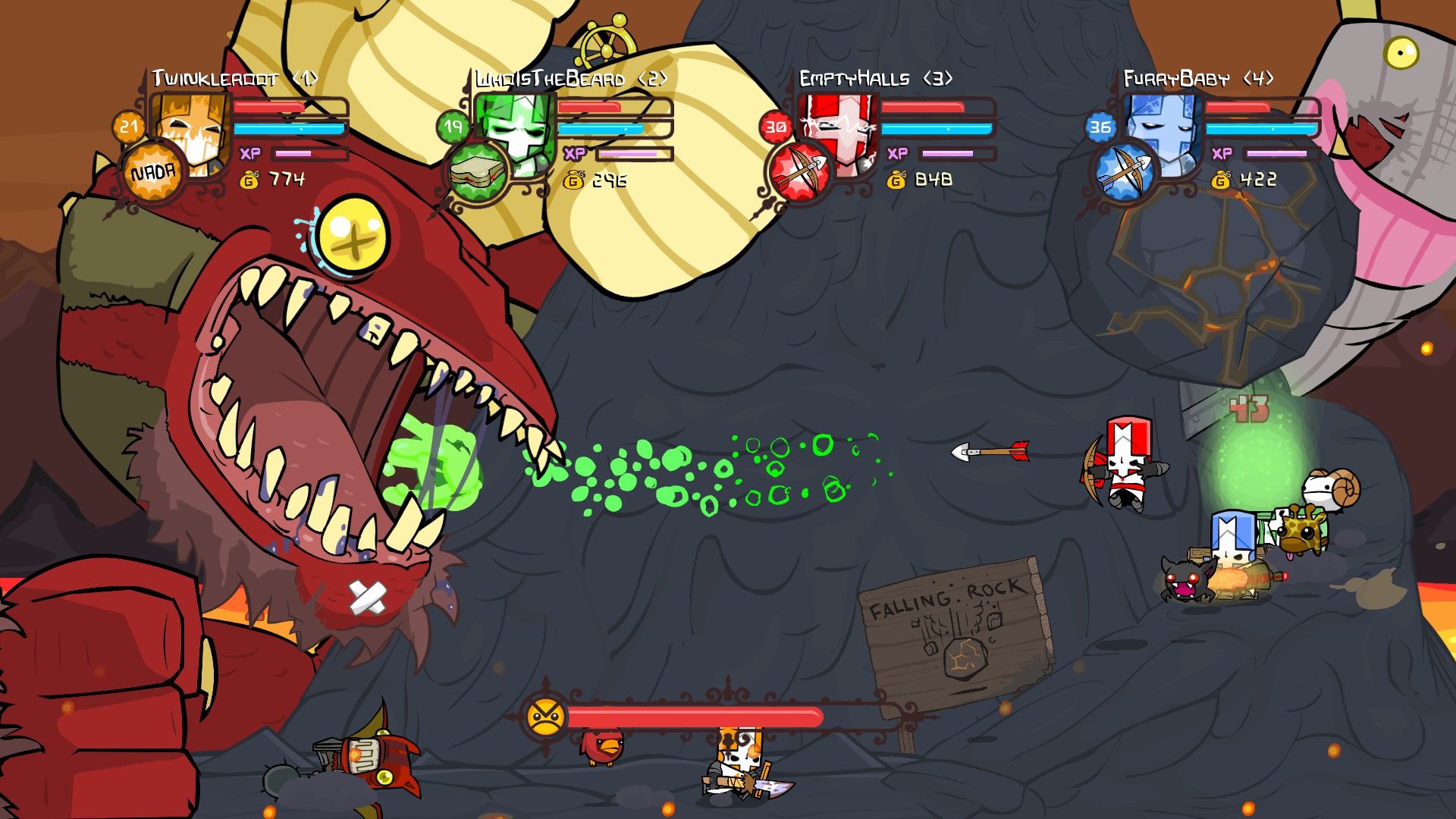 Castle Crashers by The Behemoth offers a side-scrolling adventure with intense hack-and-slash action and a touch of role-playing elements.
You can team up with up to four players either locally or online for cooperative gameplay, making the game one of the best offline games for 4 players.
The progression of the game is determined by the player who has advanced the furthest, but certain levels necessitate unlocking them for all players.
As you journey together, each character earns experience points, collects riches, finds powerful weapons, and discovers adorable animal orbs, all independently.
Prepare for thrilling combat as you unleash melee attacks and execute impressive combination moves in every stage.
Worms W.M.D.
Developed by Team17, Worms W.M.D. seeks to capture the essence of the 1999 Worms Armageddon's gameplay, presenting it with a renewed focus on a 2D interface and updated visuals.
The game removes certain gameplay elements found in previous installments, such as classes, water physics, and dynamic objects.
However, it introduces an exciting new feature that allows players to craft weapons by collecting parts from special crates or by dismantling existing weapons.
Additionally, players can expect a range of new weapons and utilities, including a phone battery and a bazooka that unleashes fiery explosions.
Engage in uproarious tactical battles with up to five opponents, commanding a squad of up to eight worms each.
Choose to play locally or online in multiplayer mode, and even take part in ranked matches for a competitive challenge.
SpiderHeck
SpiderHeck is an exhilarating local multiplayer fighting game that pits spiders against each other in an intense and chaotic showdown.
For up to 4 players, immerse yourselves in a relentless flurry of action as waves of formidable foes swarm around you.
You can either take on this perilous journey solo, embodying the lone wolf spider, or team up with your friends to conquer the challenges together.
And once you've faced the trials, prepare for an epic duel against your companions, where you can revel in the joy of witnessing their impressive tricks before they daringly plunge headfirst into the scorching lava below.
Team Sonic Racing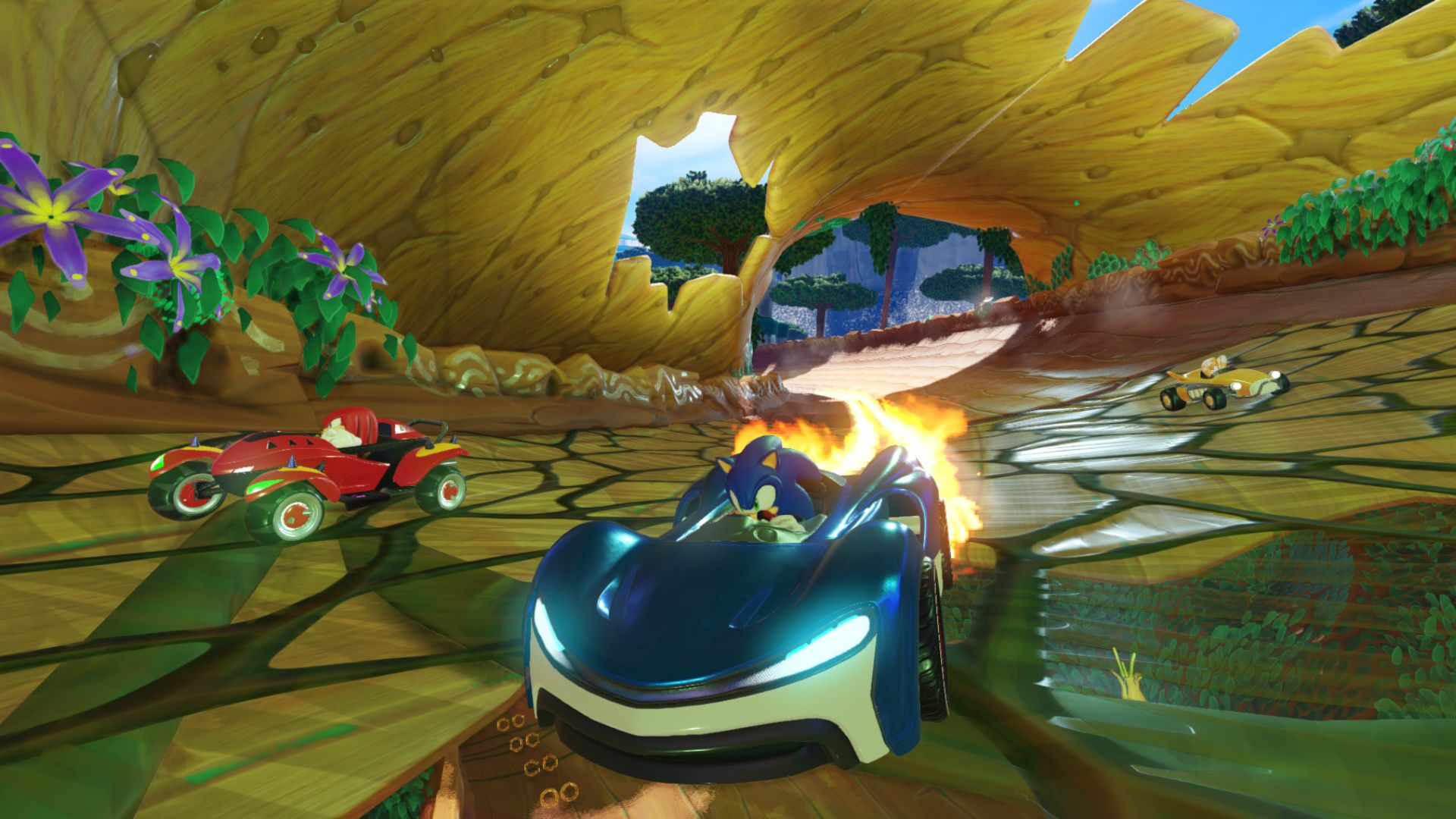 Team Sonic Racing is a kart racing game released in 2019 that takes place in the beloved Sonic the Hedgehog universe developed by Sumo Digital and published by Sega.
As a spin-off from the main series, players assume the role of one of 15 iconic characters from the Sonic franchise and engage in thrilling races using sleek sports cars.
The gameplay offers an immersive experience from a third-person perspective, enabling players to execute impressive tricks, master the art of drifting, and strategically collect power-ups along the way.
What sets Team Sonic Racing apart from traditional kart racers is its strong emphasis on cooperative gameplay.
Instead of relying solely on individual speed, players join forces as a team of racers, where success is determined by working together efficiently.
The game offers a variety of engaging modes to enjoy, including point-based competitions, challenging time trials, the option to customize racing rules, and an engaging tutorial campaign that unfolds through a captivating story.
Outward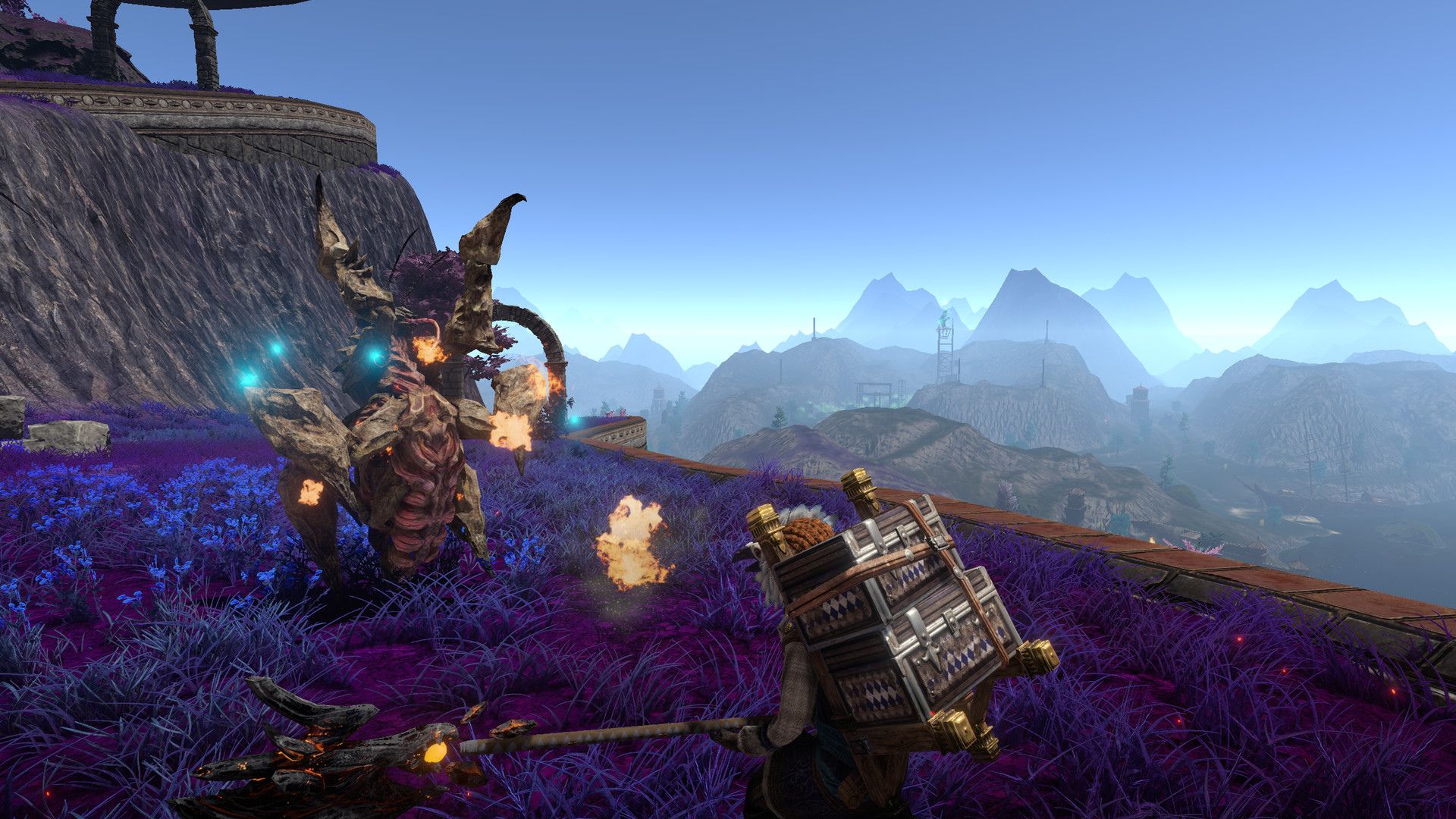 Developed by Nine Dots, Outward is a captivating fantasy role-playing video game set in an expansive open world.
It offers a rich multiplayer experience, allowing players to venture together online or locally via split-screen.
Instead of embodying a heroic figure, the game uniquely places you in the shoes of a humble commoner.
With a strong emphasis on survival, Outward immerses players in a world where they must constantly monitor essential factors like warmth, hunger, fatigue, and thirst, adding compelling survival game elements to the overall experience.
Conclusion
We finally reached the end!
These 10 offline games for 4 players will surely fill your game nights with so much fun, thrill, and excitement.
Which of these games will you play with your friends first?
Let's connect on Discord and share your thoughts with us!