Developed by BioWare, the Dragon Age series is one of the most popular RPG series that has won many fans worldwide.
The various time periods, as well as the spanning nations, have made the game a hit for gamers.
If you're one of those fans, you may be wondering what similar games you can play next.
Fret no more, we've got some good news for you!
We've put together a list of 10 top games similar to the Dragon Age series that will keep you thrilled in your gaming seats.
They are all great game alternatives to Dragon Age: Origins, Dragon Age 2, and Dragon Age: Inquisition!
So without further ado, let's get started!
10 Top Game Alternatives To The Dragon Age Series
Dragon's Dogma
Dragon's Dogma is an action hack-and-slash RPG developed and published by Capcom in 2012.
Set in an extensive open world environment, Dragon's Dogma boasts a gratifying action combat gameplay experience.
The narrative focuses on a customizable avatar character named Arisen who is set to explore Gransys as they complete quests and fight monsters in real-time battles.
Players are also allowed to pick a 'vocations,' including Fighter, Strider, Mage, Warrior, Mystic Knight, Ranger, Assassin, Sorcerer and Magic Archer.
These class systems features varying gameplay and tactical options that is beneficial to players, depending on their respective in-game strategies.
Dragon's Dogma offers a complex yet engaging gameplay that fans of Dragon Age series will truly enjoy.
Jade Empire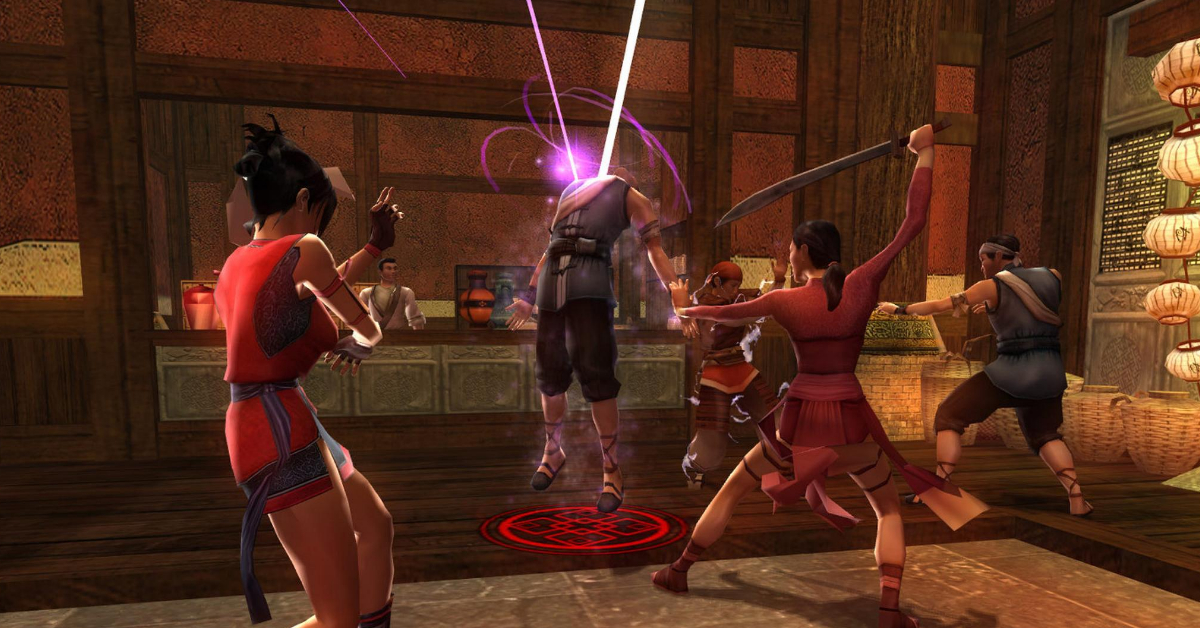 Jade Empire is another action RPG developed by BioWare, the same developers as the Dragon Age series.
The setting of the game is heavily inspired by Chinese mythology and allows players to control the Spirit Monk as it takes on the quest to rescue their mentor Master Li and defeat the evil emperor Sun Hai.
Jade Empire features a linear game narrative as you complete quests, explore in hub-based environments, engage in real-time action-based combat, and impact gameplay progression through morality-based choices presented in conversations.
This game will definitely get you hooked from start to finish too much that you'll look for a Season 2, which unfortunately is off the tables according to its developers.
Mass Effect Legendary Edition
Developed by BioWare and published by Electronic Arts, Mass Effect Legendary Edition compiles all of the games in the Mass Effect trilogy.
All three video games have been remastered, including its gameplay adjustments, technical improvements, and visual enhancements.
Mass Effect Legendary Edition also features both single-player base content and single-player downloadable content from the trilogy: Mass Effect, Mass Effect 2, and Mass Effect 3.
In this action RPG, you will assume the role of an A-list human soldier named Commander Shepard who is tasked to unite the entire galactic community to rise against the Reapers, a highly-intellectual race of starships set to cause mass extinctions to organic civilizations.
Dragon's Dogma: Dark Arisen
Dragon's Dogma: Dark Arisen should not be confused with Dragon's Dogma by the same developer, BioWare.
Dragon's Dogma: Dark Arisen is a re-release that contains a massive new content, perfect for the fans who have missed playing the original Dragon's Dogma.
In Dark Arisen, new quests await players as they embark on a journey in a cursed island called Bitterblack Isle, located on the outskirts of Gransys.
You will now engage with new and fearsome enemies, discover resources and valuable treasures, achieve higher level skills, and augment new weaponry and armor sets.
Dark Arisen will totally bring nostalgia for veterans and challenging gameplay experience to newbies.
The Elder Scrolls IV: The Oblivion
The Elder Scrolls IV: Oblivion is an action open-world RPG developed by Bethesda Game Studios that successfully incorporates open-ended gameplay.
This game prioritizes character development more than ever, allowing players ignore or postpone the main storyline and explore the environment on their own pace.
Oblivion also features a fast-travel system which enables players to easily interact with NPCs, dispatch monsters, and follow side-quests anywhere in Cyrodiil, as long as the areas aren't quest-specific.
If you are interested in playing The Elder Scrolls series, you may also check a quick rundown on the series' fifth installment here.
Fable Anniversary
Lionhead Studios' Fable Anniversary is the remastered version of the first installment in the Fable series, Fable: The Lost Chapters.
It follows the plot of the original Fable which is set in the fictional country of Albion.
In Fable Anniversary, players take the role of the Hero, a once orphaned boy who dreams of forging his way out to the world.
The choices you make will affect the reaction and perception of the people of Albion to the Hero, therefore changing the Hero's appearance to either Good or Evil, depending on the deeds that your character has performed in the game.
Aside from completing in-game quests, you will also learned of the Hero's history and family background as you progress in the narrative.
Fable Anniversary is truly an incredible ten-year anniversary gift for the fans of the Fable series!
If you are into game series like the Dragon Age, Fable Anniversary will be hitting it right on the nail for you.
Divinity: Original Sin II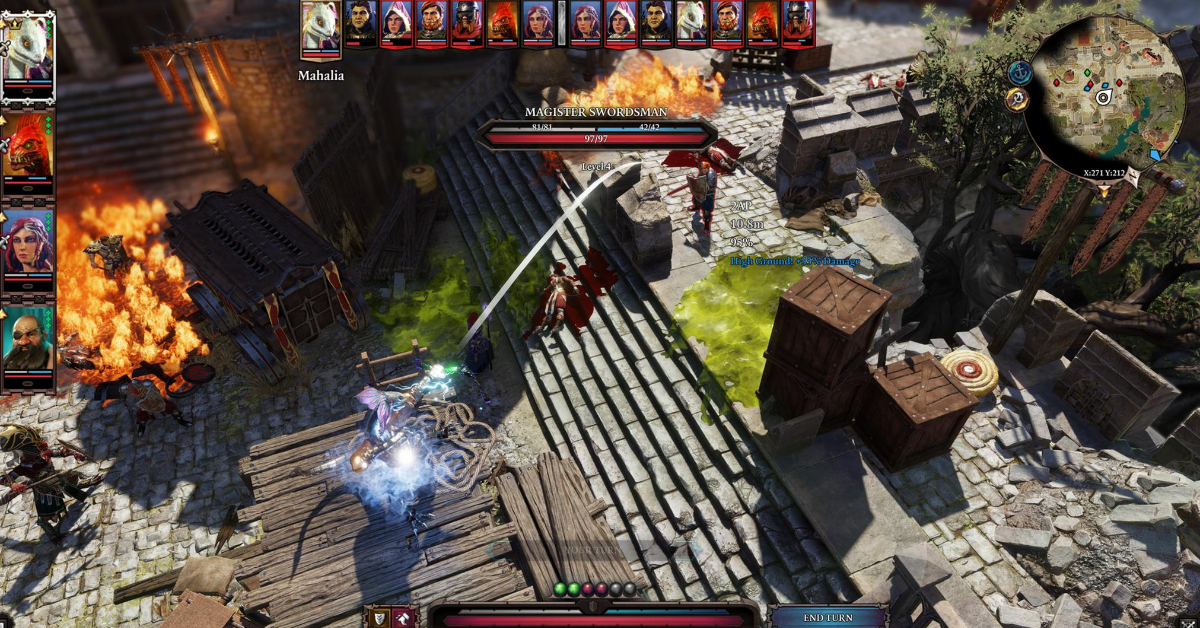 Divinity: Original Sin II is a single- and multiplayer top-down party-based RPG developed and published by Larian Studios as the sequel to Divinity: Original Sin.
This critically-acclaimed RPG is set on the fantasy nation of Rivellon, many centuries after Divinity: Original Sin.
Here, players can either play on their own or with a party of three, each equipped with customizable pre-made characters with available backstories.
As you and your party progress inside the game, you'll be able to interact with the environment and other NPCs, leading to potential role-playing and complex battle opportunities.
Divinity: Original Sin II will definitely exceed your expectations with the combat interactivity and complexity the game offers, so make sure not to miss this one out!
Pillars of Eternity II: Deadfire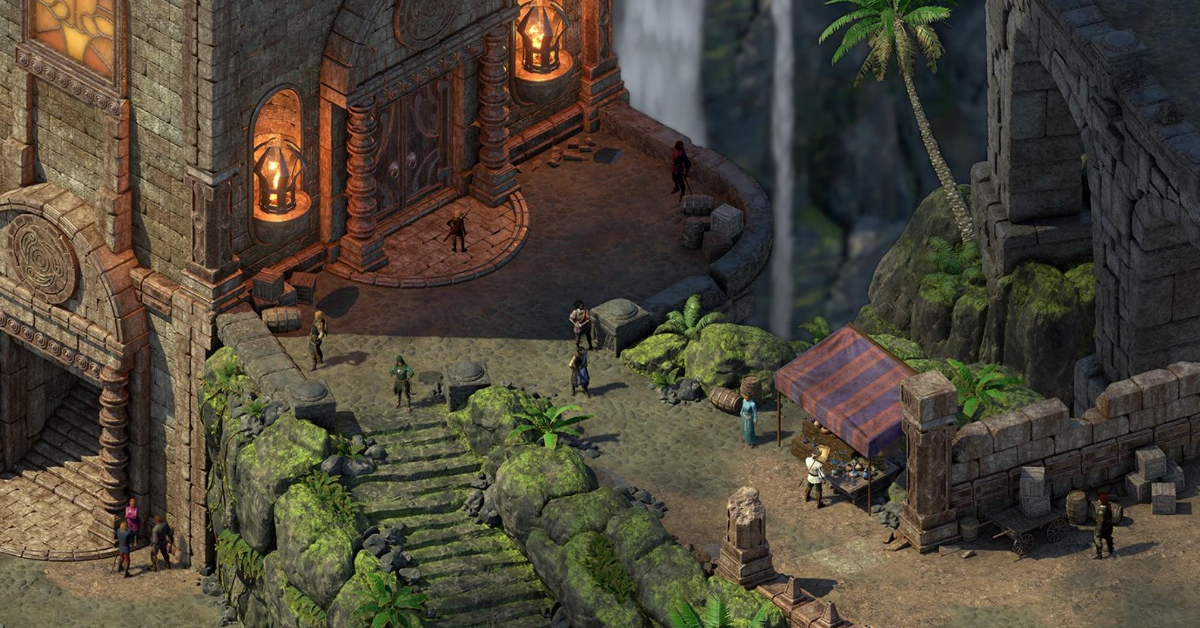 Pillars of Eternity II: Deadfire is an RPG initially released in 2018 by Obsidian Entertainment and Versus Evil as the sequel to the 2015's Pillars of Eternity.
Deadfire is played from an isometric perspective, where graphics produce a three-dimensional effect on the screen.
This game focuses on island exploration and seafaring through a ship, where crews assist in steering and combat.
Here, you will play the role of the 'Watcher,' a character who can look through people's souls, read their memories, and access their past.
Neverwinter Nights: Enhanced Edition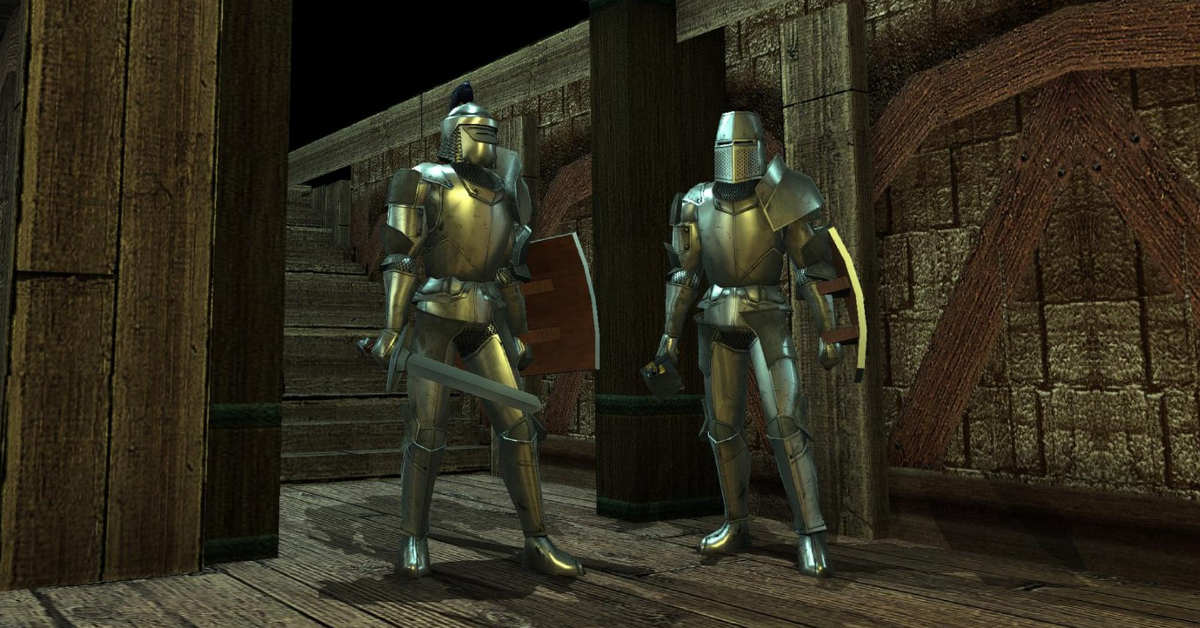 Neverwinter Nights: Enhanced Edition is a third-person RPG developed by BioWare that offers all-new enhanced content and features to Neverwinter Nights Diamond Edition.
This includes an advanced graphic options, improved display, restored multiplayer, more modder opportunities, and backwards compatibility.
Launched in 2018, this game allows players to choose between roles of heroes, including a gnomish sorcerer, half-elven rogue, dwarven paladin, and many more!
Brace yourselves to over 100 hours of critically-acclaimed adventures to this Dungeons and Dragons-inspired RPG!
Baldur's Gate: Enhanced Edition
Developed by Overhaul Games, Baldur's Gate: Enhanced Edition is the remake of the 1998 RPG Baldur's Gate and is initially released in 2012.
Much similar as the original game, the Enhanced Edition follows the rules of the Advanced Dungeons and Dragons 2nd Edition as licensed by Wizards of the Coast.
The game also features single-player and multiplayer modes and a paper-doll-inspired equipment system.
Some major improvements that Baldur's Gate: Enhanced Edition included in its remake consist of higher game resolution, increased mod flexibility, revamped user interface, new renderer and multiplayer matchmaking abilities, and many more.
This is a delightful and nostalgic game for the fans of the original Baldur's Gate and a refreshing one for new gamers who have yet to discover the thrill that awaits them.
Conclusion
Finishing a really good game might be an incredible achievement.
And, at the same time, it will also make you miss the vibe and concept of what you used to play.
For this instance, it's the Dragon Age series.
But, as you have read, the games we mentioned above will definitely give you endless hours of fun and excitement similar, or even more, to what you have experienced playing with Dragon Age.
So, if you are looking for something new to play, try one or two from this list and see where the thrill takes you!
You may also check out some of our gaming content to expand your gaming repertoire!