If you're looking for a great farming game to sink your teeth into, Stardew Valley is definitely an excellent choice.
After all, it's one of the most famous simulation RPGs that was developed by Eric "ConcernedApe" Barone.
Even though it was released in 2016 for Microsoft, this game is still earning more downloads because of its incredible features.
This open-ended roleplay game has caught the attention of many players who enjoy growing crops, raising animals, crafting machines, and so much more.
Besides that, up to 4 gamers can play it, making it a perfect activity you can do with your friends!
However, if you've finished the game, it can be hard to find a similar one.
There might be plenty of RPG and farming games online, but not all of them are engaging enough.
Fortunately, we've got you covered!
In this blog, we will reveal the top 10 games like Stardew Valley with their own twists and turns.
So, keep reading and find out what makes them great alternatives!
10 Best Game Alternatives to Stardew Valley
Animal Crossing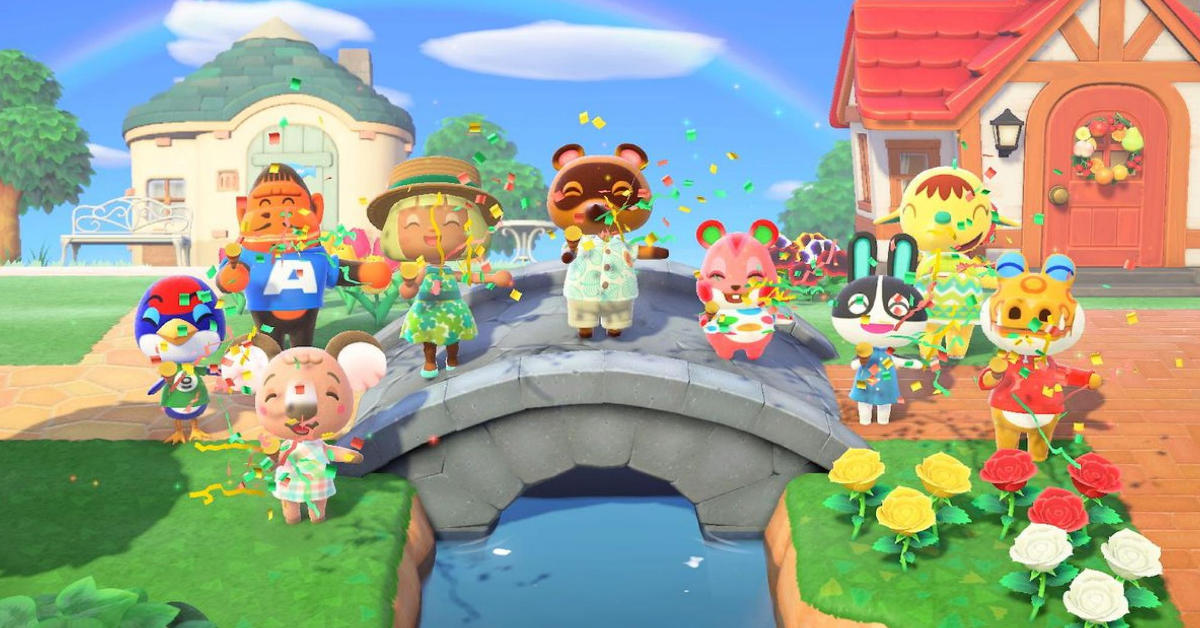 Developed by Nintendo, Animal Crossing is a video game series that has caught the interest of many gamers worldwide.
It's a social simulation game where you can interact with anthropomorphic animals.
Plus, this game will give you the excitement of fossil hunting, fishing, and so much more activities.
My Time At Portia
My Time At Portia is one of the best alternatives to Stardew Valley where you need to restore a workshop, raise animals, and grow and nurture crops.
It's an excellent combination of simulation and RPG that was developed by the Chinese studio Pathea Games and then published by Team17.
Aside from that, it also has romance options that will let you make friends, exchange gifts, and create wonderful relationships.
Spirit of the Island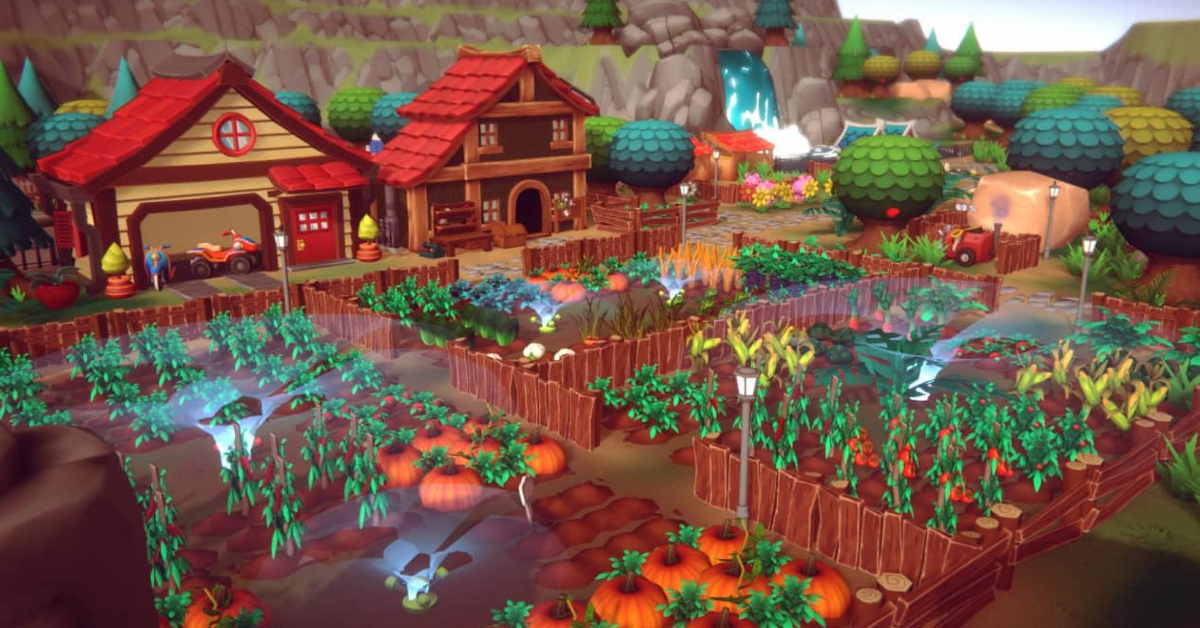 Published by Meta Publishing, Spirit of the Island will give you an exciting graphic experience and gameplay.
This newly released game is popular among RPG and sandbox gamers.
When you play, you have to bring back the spirit of the island by building crafts and making it an incredible tourist destination.
Harvest Moon: One World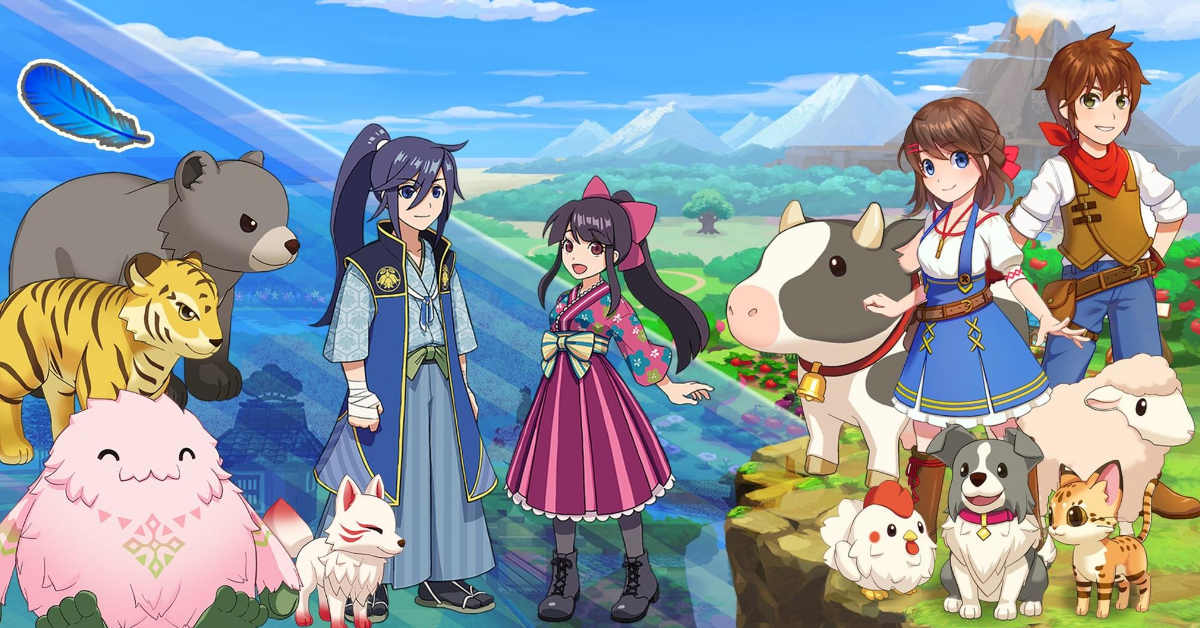 Harvest Moon: One World is the latest game developed and published by Natsume for the Nintendo Switch and Playstation 4.
The gameplay features five areas that players can explore and seek out the lost Harvest Goddess, including the Calisson grasslands, Halo Halo beaches, Pastilla desert, Lebkuchen hills, and Salmiakki mountains.
As you set off on an adventure, you can raise animals and build relationships with the five bachelors and bachelorettes.
This newest addition to the Harvest Moon series will surely give you a meaningful game experience similar to what you had playing Stardew Valley!
Harvest Moon: Light of Hope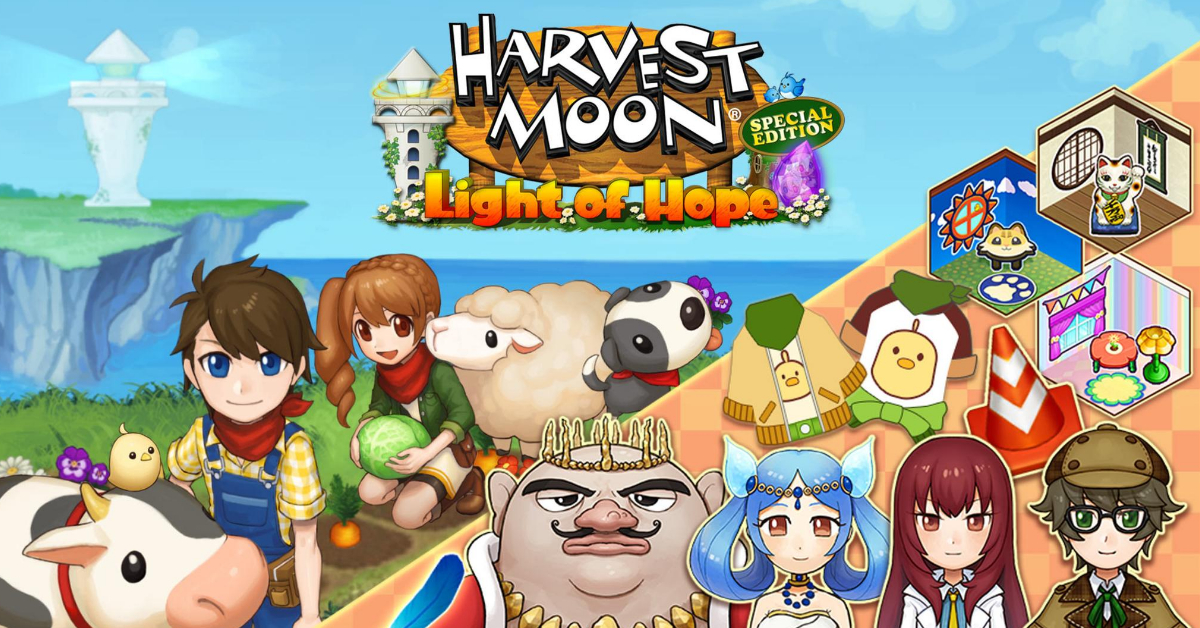 Harvest Moon: Light of Hope is a farm simulation RPG set in the fictional Beacon Town, with the main objective being to revive the lighthouse.
If you have played the first ever Harvest Moon game, you might see heavy inspiration for it in this game.
Just like in Stardew Valley and most of the games in the Harvest Moon franchise, this game allows you to grow crops, raise and buy livestock, build relationships with the villagers, and get married and have a family!
Farm Together
Whether you want to enjoy farming alone or prefer to do it with your friends, Farm Together is a good game that will allow you that.
It's from the creators of Avatar Farm and was published and developed by Milkstone Studios.
If you try it out, you'll surely see how similar it is to Stardew Valley!
In Farm Together, you can grow and customize your farm, have a pet and carry it with you anywhere, and build your dream virtual house.
FarmVille 2: Country Escape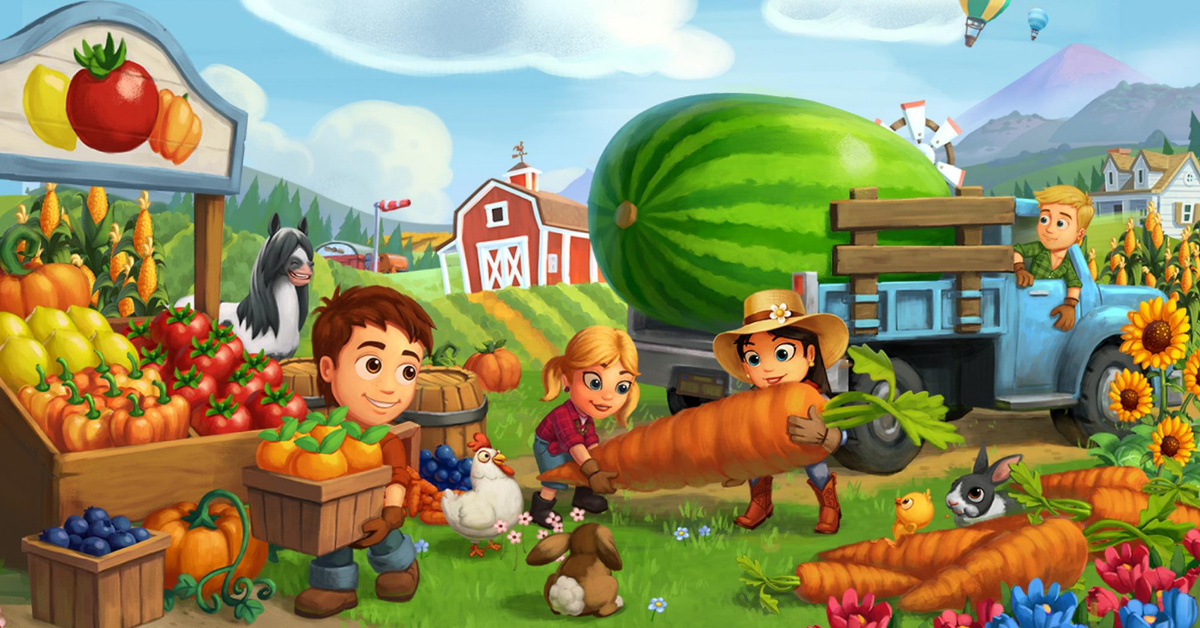 The FarmVille franchise is a 2009 social network agriculture-simulation video game that has been a hit in many countries.
The first FarmVille involves the management of farmland, including planting, growing, and harvesting crops.
However, it has been discontinued in December of 2020 as Facebook, being the game's main platform, no longer supports games that run on Flash Player.
In FarmVille 2: Country Escape, you can still build and nourish your farm, interact with characters, grow and trade crops, join Co-ops, take care of livestock, and many more!
Unlike in the first FarmVille, FarmVille 2 is available on mobile devices, including iOS, Android, and Windows operating systems.
Farmville 3: Farm Animals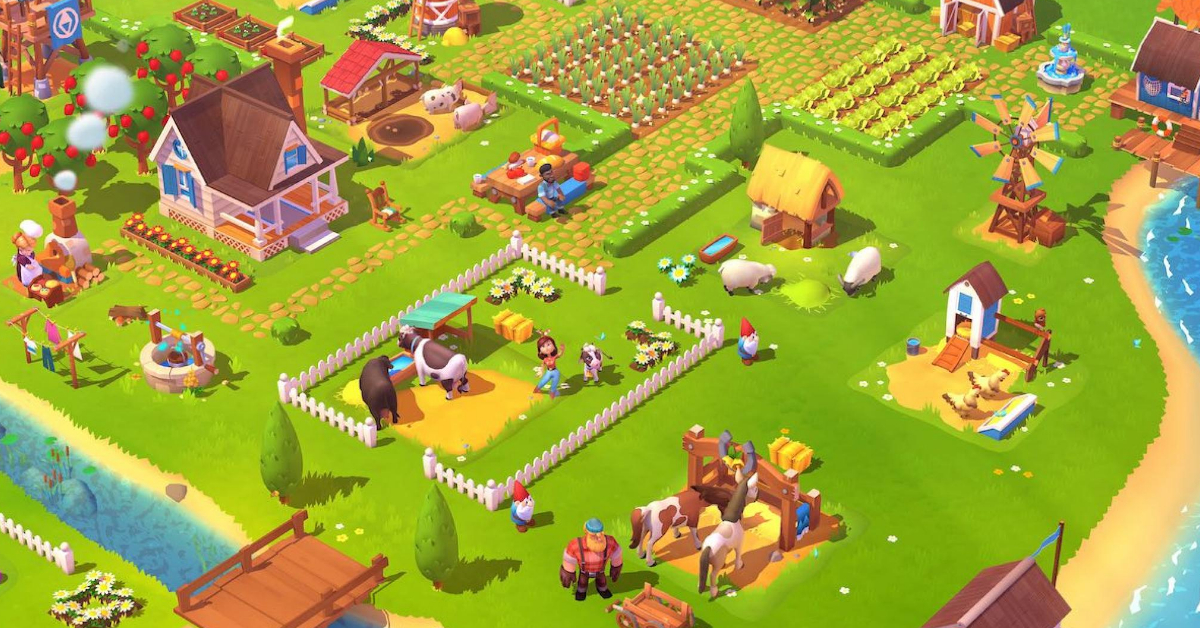 FarmVille 3: Farm Animals, from the name of the game itself, is all about focusing on your livestock!
Here, you can become a master farmer and grow and own a unique animal collection.
FarmVille 3 also features new animal breeds, including Steinbacher Goose, Blue Peacock, Bourbon Turkey, American Guinea Hog, and many more!
It also has exotic farm animals, like Brown Alpaca, Embden Goose, Flame Llama, and other more interesting ones that triples the fun.
FarmVille 3 will truly cure the nostalgia you feel after playing Stardew Valley.
Rune Factory 4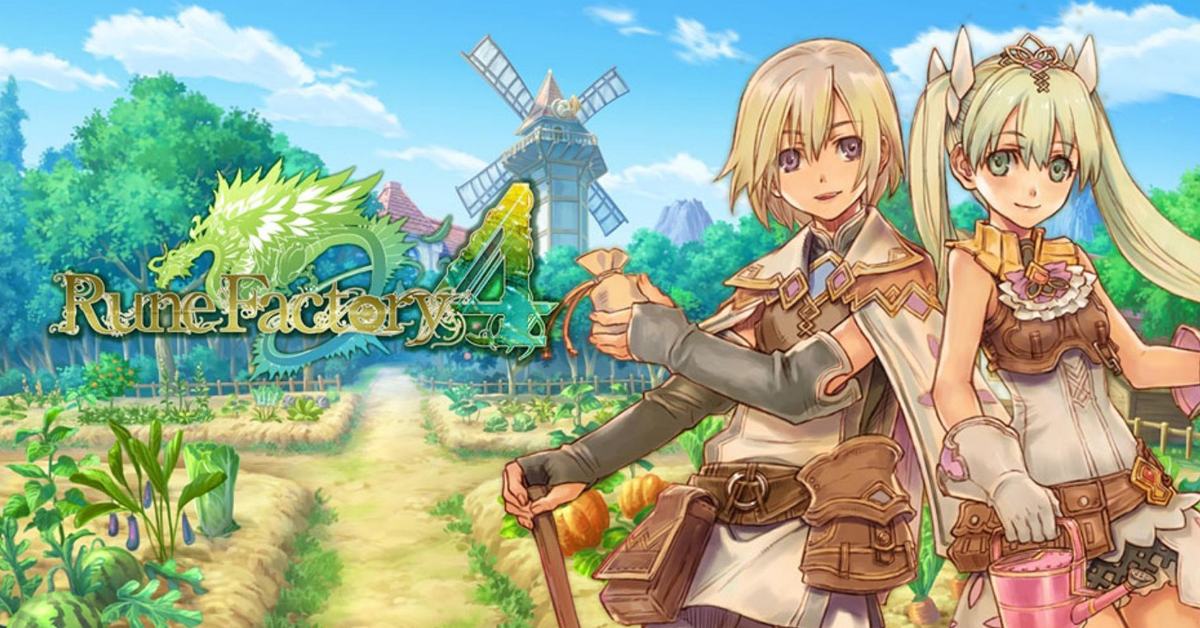 The Rune Factory franchise is a fantasy simulation and RPG created by Yoshifumi Hashimoto and developed by Neverland.
In Rune Factory 4, common features in the game series return, like farming, marriage, and dungeon exploring.
This game installment is similar to Stardew Valley in a way that it allows players to craft items and equipment for their character to progress.
Rune Factory 4 also adds the "Orders" feature where you can place orders as the prince or princess of Selphia to help you farm, including requesting an event or pushing back storms to avoid the destruction of your crops.
Rune Factory 5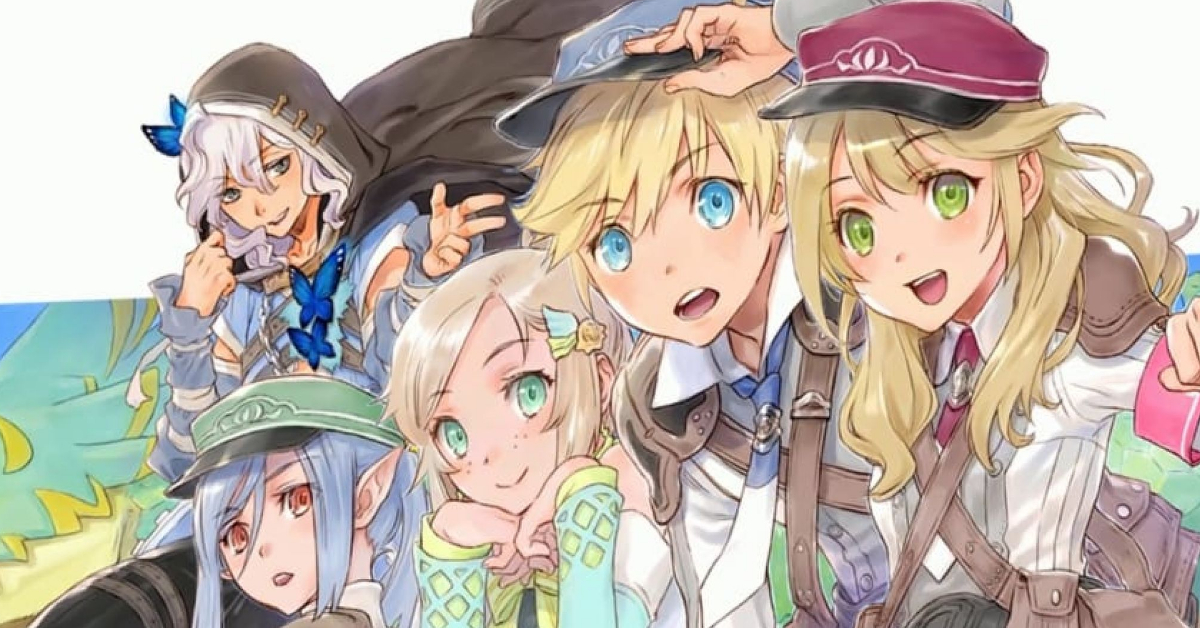 Rune Factory is the latest game developed and published by Marvelous since the 2012 Rune Factory 4.
This RPG and simulation game still features the same gameplay as with the previous Rune Factory installment, including farming and monster hunting.
And just like with Stardew Valley, you are able to form social connections with the townsfolk and marry one of the bachelors or bachelorettes in Rune Factory 4.
Live your best life in the small town of Rigbarth and start playing Rune Factory 5 now!
In Conclusion
If you're looking for games like Stardew Valley, you've come to the right place.
Stardew Valley is a hugely popular farming simulation game that has taken the world by storm.
It's no wonder why so many people are looking for alternatives!
So if you're looking for a new farming simulation game to play, be sure to consider this list!
You can check out our other game alternatives content on our blog site too!