Games like Rune Factory 5 are the perfect way to escape the hustle and bustle of everyday life.
If you're on the lookout for the next game you'll invest your time on, one that's packed full of adventure, excitement, and romance, then you definitely need to check out some of the best game alternatives to Rune Factory 5.
From farming and raising animals to exploring dungeons and fighting monsters, there's something for everyone in these games.
And with so many different games to choose from, you're sure to find one that's perfect for you!
Start your adventure with us and explore the best games like Rune Factory 5 today.
10 Best Game Alternatives to Rune Factory 5
Rune Factory 4 Special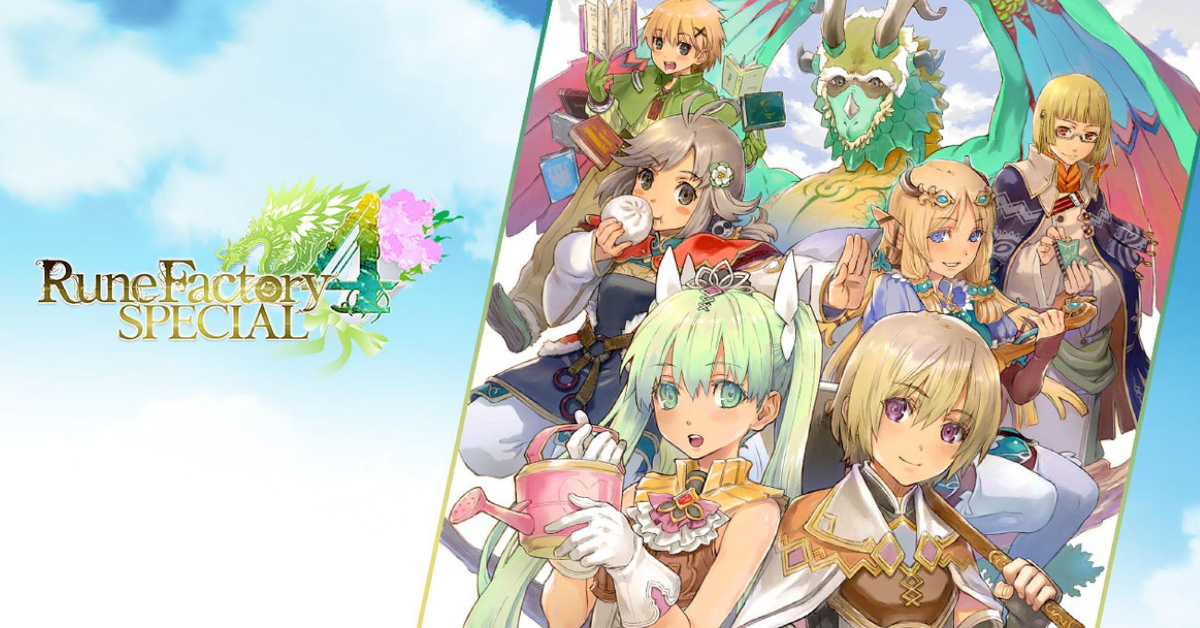 The Rune Factory franchise started as a spinoff of the classic farming simulation game Harvest Moon but it turned out to be a sought-after series by many gamers.
Rune Factory 4 Special is the re-release of the fourth game of the main series, adding several enhancements like new plotline and romance options.
Just like Rune Factory 5, this game focuses on building relationships with the characters, including friendship and, eventually, marriage, made possible with the addition of the "Newlywed Mode" into the gameplay.
Every day is an adventure with Rune Factory 4 Special, be it tilling your farm or fighting off monsters in the dungeons.
Fantasy Life
With Fantasy Life, you can create, cast, fish, mine, combat, and explore the world like you never did before as you set out on the adventure of your dreams.
What makes this game more interesting is that your decisions influence your path with the novel Life system, called the 12 Life Classes, which goes beyond just upgrading your character.
While this game may not have the marriage system that you've enjoyed with the Rune Factory franchise, climbing up the life ranks with farming and building your house, among many others, are sure to scratch the itch.
With surly dark paladins, sly pirate captains, royal princesses, and others who share your love of the mysterious, there will be no dull moment playing Fantasy Life.
My Time At Portia
My Time At Portia features an in-game community farming and building that fans of Rune Factory 5 enjoyed the most.
Game activities include doing daily commissions and fulfilling requests from the villagers, as well as building and decorating you own home to boost your character statistics.
The fun doesn't stop there, you are also up for a treat as you take down deadly enemies and retrieve valuable relics from the deep dungeons at the town of Portia.
Potion Permit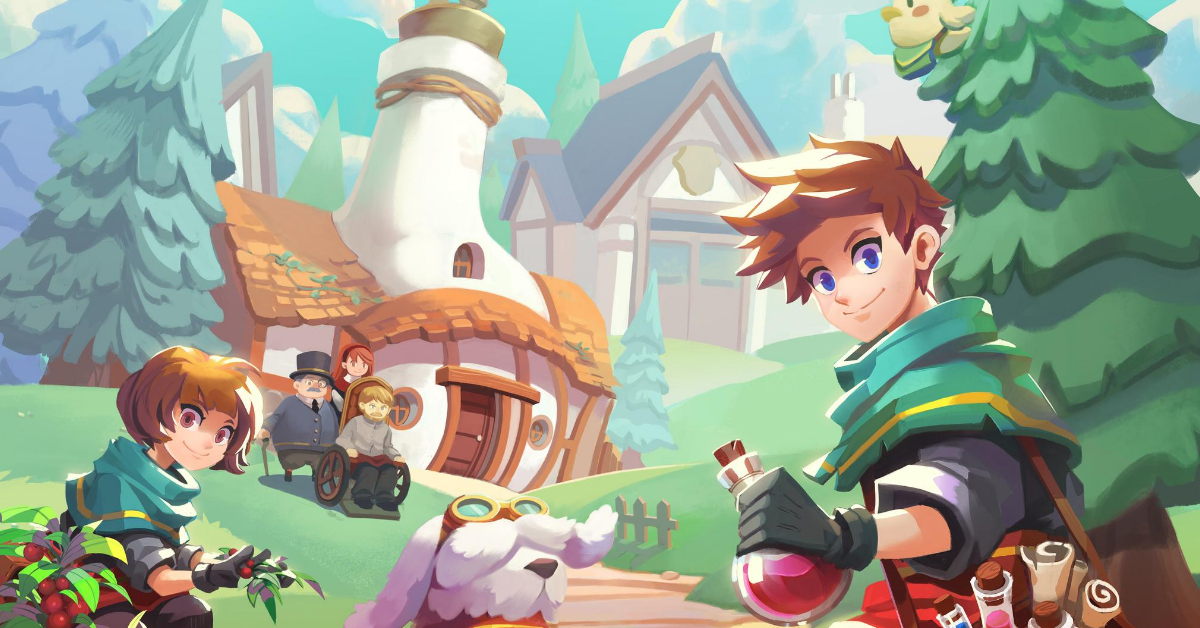 Potion Permit is one of the games that many adventure RPG enthusiasts is looking forward this year!
A lot of people have even tried out the demo released by MassHive Media and PQube.
While Potion Permit is not the typical farming game you're looking for, it is still sure to fill your cup with the necessary gameplay mechanics you've enjoyed with games like Rune Factory 5.
Potion Permit focuses on showing the lifestyle of living off the land as you play the character of a chemist sent to a distant town to concoct a cure for the mayor's sick daughter.
Enjoy the life of foraging, fishing, and living from the riches of the land, including mushrooms and ore, with Potion Permit!
Kitaria Fables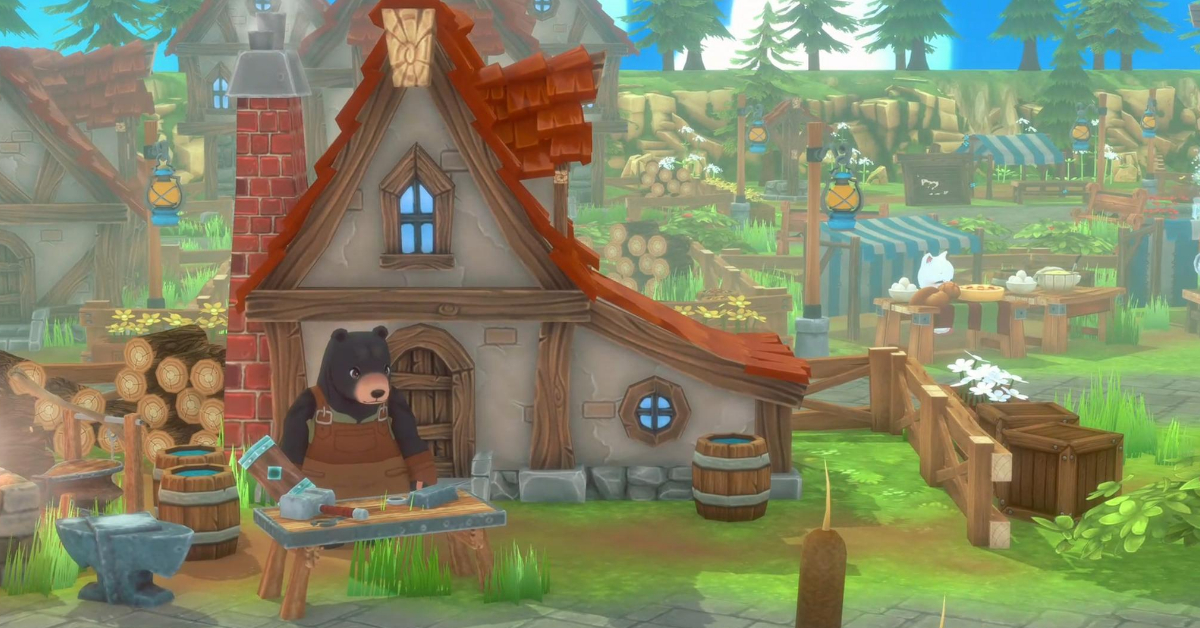 For fans of classic titles like Harvest Moon and Rune Factory, Kitaria Fables is a fun action-adventure RPG that you're surely enjoy!
It features a good mixture of farming and adventure, a great in-game narrative, and adorable characters that will melt your heart.
Since Kitaria Fables is an open-ended game, you can play at your own pace, you don't even have to finish the story quests if you want to focus on farming and foraging first.
But if you're the type to face the adventure head-on, then prepare to wield your weapon and fight off enemies that lurk around Paw Village.
Sakuna: Of Rice and Ruin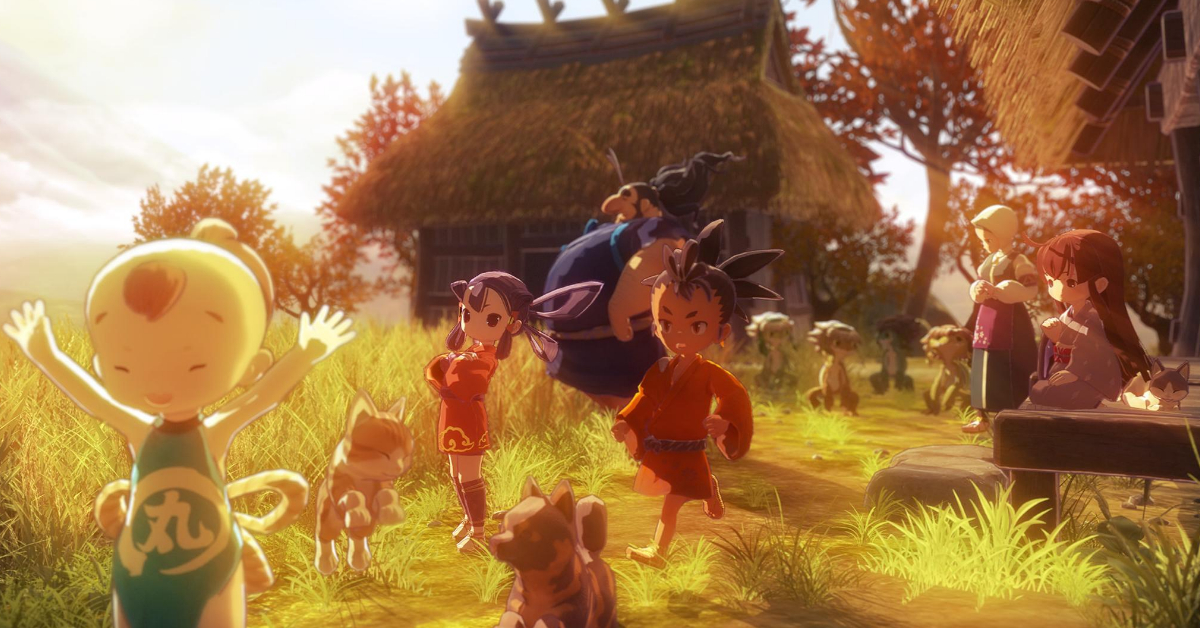 Sakuna: Of Rice and Ruin is simulation RPG that combines side-scrolling action with rice cultivation and deep crafting system in a mesmerizing tale inspired by Japanese mythology.
You will play the character of the spoiled harvest goddess Sakuna who is banished to a wilderness filled with terrifying demons.
As the game progresses, you will work on rediscovering your birthright as the offspring of a warrior god and harvest goddess by fighting monsters, weathering the four elements, and cultivating rice, your source of power.
You will be accompanied by a group of outcast humans and your guardian Tama as your tame the soil of the island and demons terrorizing Hinoe.
RuneScape
Now, you might be wondering how this classic MMORPG similar to Rune Factory 5.
But RuneScape actually shares several similarities with the Rune Factory franchise.
The main similarity between these two games is its leveling system.
Every in-game activity you do affects the other activities you have done or partook in.
So, if you want to venture outside the walls of single-player video games, RuneScape can be a great starter for you!
Stardew Valley
Stardew Valley is one of the top picks for game alternatives to Rune Factory 5.
The most common feature that these two games share is the portrayal of farming.
As you start the game, you will be given a plot of field that you need to convert into a thriving and productive farm.
Aside from farming, in-game activities include fishing, foraging, mining, and combat.
Stardew Valley is already a household name in farm simulation games, so it is definitely worth the try!
Harvest Moon: One World
The Harvest Moon franchise is another classic RPG that fans of Rune Factory have definitely came across or heard of.
The Harvest Moon: One World, in particular, share similar graphic design with Rune Factory 5.
Also, the simulation and RPG elements makes this game a great alternative to Rune Factory 5.
In this game, your objective will be to bring back the Harvest Goddess and build a thriving farm.
There are five major areas that you can explore — Pastilla, Halo Halo, Salmiakki, Lebkuchen, and Calisson, making the action-adventure feature of the game the most engaging for many gamers.
Story of Seasons: Pioneers of Olive Town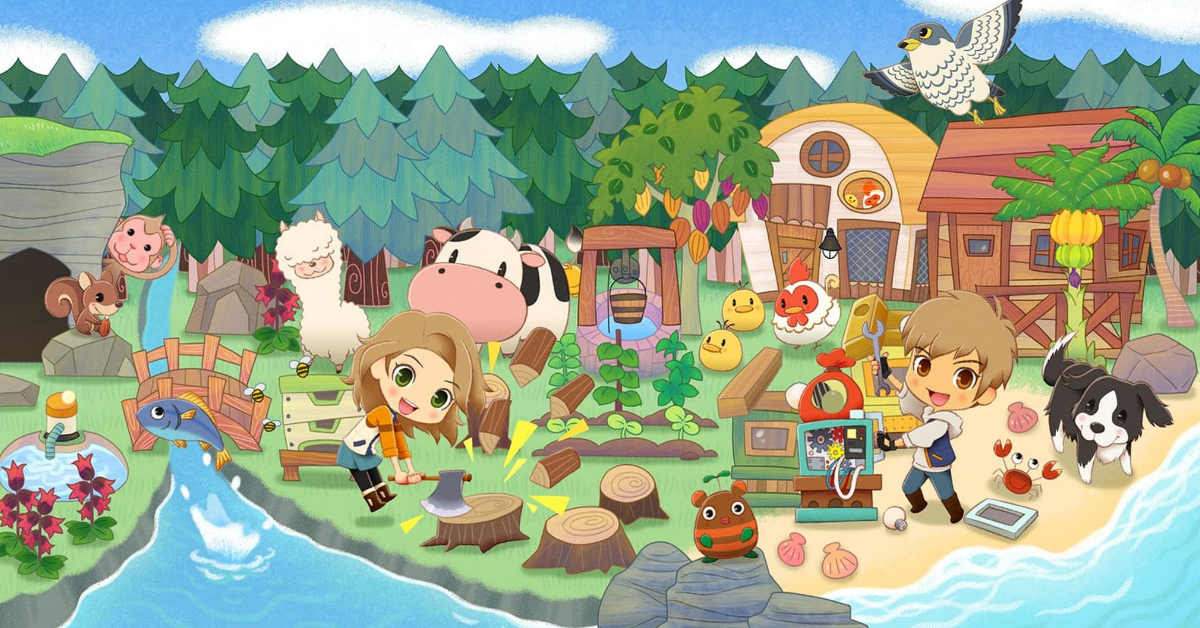 Make yourself comfortable with the newest town in the Story of Seasons universe: The Olive Town!
Story of Seasons: Pioneers of Olive Town is the latest installment to the Story of Seasons franchise developed and published by Marvelous.
Just like any farming game, you will inherit a plot of land from your late grandfather, clear it out and build it to become a productive farm.
You may even take part in local festivals and interact with the townspeople!
Conclusion
We hope you enjoyed our list of games like Rune Factory 5.
These game alternatives is sure not to disappoint your expectations.
And if you're looking for more ways to while away the hours, why not check out our other articles on game alternatives to some popular titles like Stardew Valley, Animal Crossing, The Sims 4, and many more!
Follow us on Twitter and Instagram and check out our gaming-related Pinterest boards!