Are you looking for the best puzzle games on Steam?
Get ready to flex those brain muscles and challenge your wits with the best puzzle games Steam has to offer!
From brain teasers to mind-bending challenges, the games included in our list will have you scratching your head and questioning your intelligence.
But don't worry, with each puzzle solved, you'll feel like a genius!
From award-winning puzzle games like It Takes Two to indie ones like Helltaker, there's a puzzle out there waiting for you to solve it.
So why don't we start the fun and let the puzzle-solving commence!"
10 Best Puzzle Games On Steam
Portal 2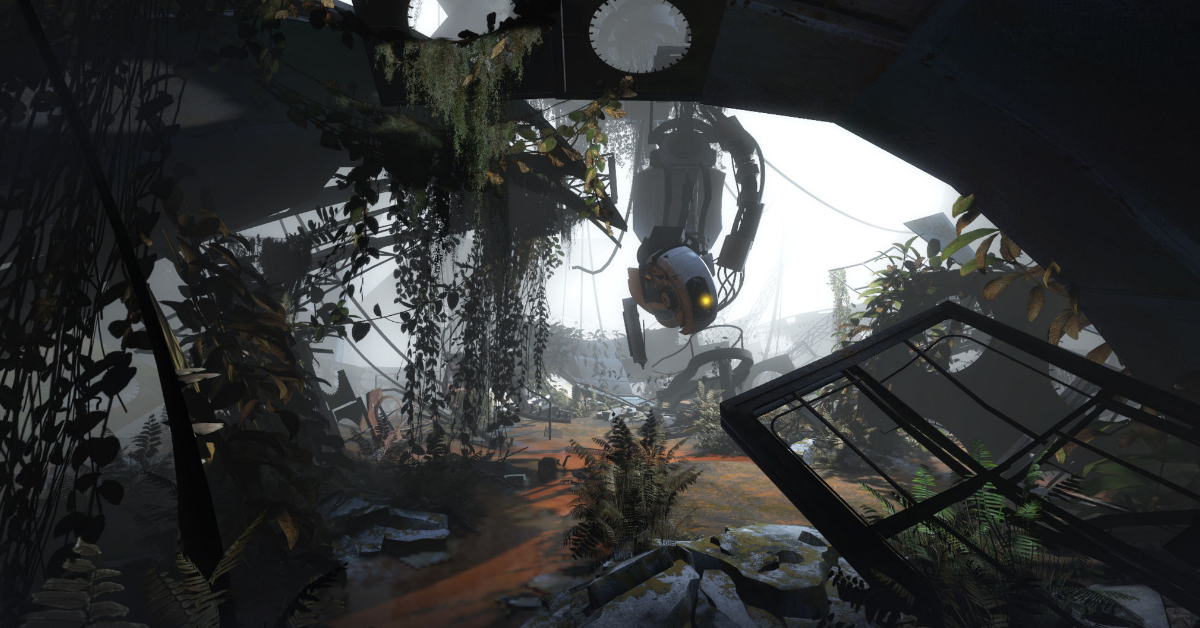 Portal 2 is a puzzle-platform video game developed and published by Valve Corporation.
This puzzle game, distributed through Steam, allows players to experience a first-person puzzle adventure as Chell in the single-player campaign, or as Atlas and P-Body in the cooperative campaign.
Portal 2 also has community-developed puzzles where you can play as a simple humanoid icon.
In the game, characters can withstand injury, but death will eventually come after they sustain a specific amount of damage.
Both single-player and cooperative modes allow you to navigate through Aperture Science Laboratory.
Although some sections of the game are set in structured test chambers with defined entrances and exits, there are also other parts that happen in open areas with ambiguous objectives.
It Takes Two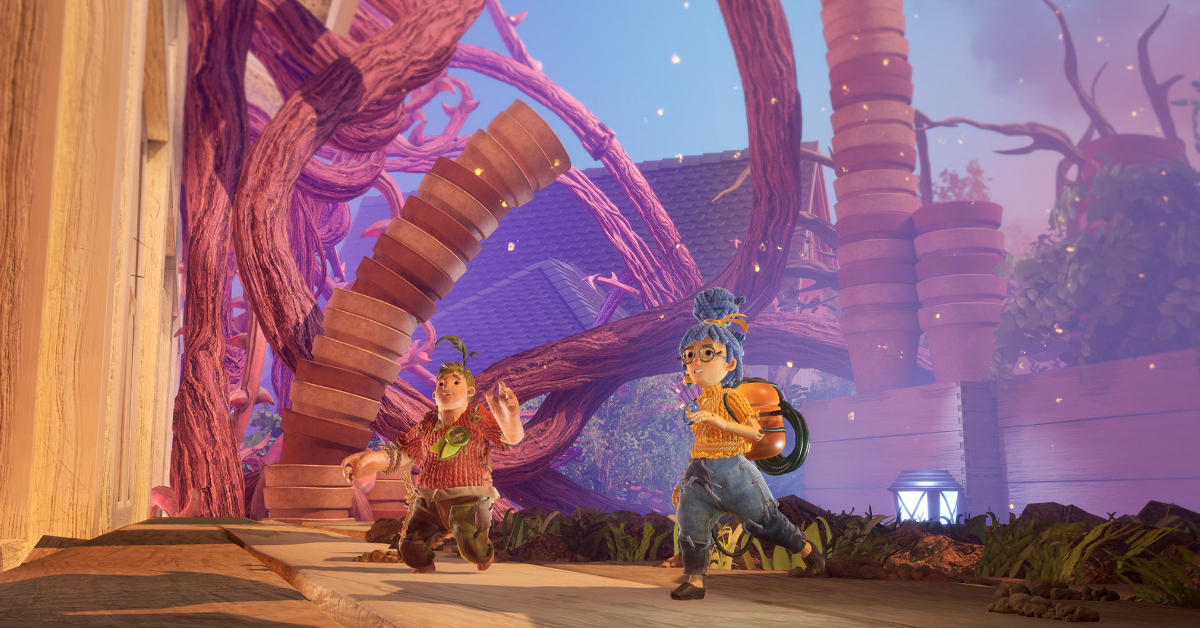 It Takes Two is an award-winning platform puzzle game developed by Hazelight Studios and published by Electronic Arts.
You and your friends can play as the bickering couple Cody and May, who have been turned into dolls by a magical spell.
Together, you'll navigate through a whimsical world full of surprises and obstacles as you help the two characters mend their relationship.
Each level will bring new and interconnected character abilities, which you'll need to use to help each other overcome obstacles and experience laughter-inducing moments.
You will need to fight against squirrel gangsters, maneuver a pair of underwear, play as a DJ at a nightclub, bobsled through a snow globe, among many other.
It Takes Two is one of the perfect puzzle games during game night, where narrative and gameplay are blended together to create a unique and touching game experience.
The Room
Discover a strange world of whimsical machines and alchemical contraptions with The Room, one of the best puzzle games you can find on Steam!
This puzzle game will have you tracing a path of cryptic messages and challenging yourselves with a series of unusual devices in increasingly fantastic settings, as you and your partner embark on a journey that blends the realm of machinery with the realm of myth.
The Room starts with an intriguing invitation that takes you to the attic of an abandoned house where you discover a cast-iron safe adorned with unusual engravings.
You will find a note from a mysterious sender, promising something that is ancient and amazing hidden inside the safe's chamber.
All you have to do is find ways to gain access in and out.
Human: Fall Flat
Human: Fall Flat is a multiplayer puzzle game known for its wacky and physics-based gameplay.
In the game, you will manipulate the character Bob, a human devoid of any superhuman abilities.
Human: Fall Flat features open-ended levels with multiple puzzle solutions, making it a challenging and engaging game experience.
Also, the ability to customize Bob and explore different themed levels will have you wanting to play the game again, even before finishing all of the game levels!
Human: Fall Flat is truly a humorous and lighthearted one, indeed, one of the best puzzle games on Steam.
Helltaker
Designed by Polish developed Lukasz Piskorz (vanripper), Helltaker is a free-to-play adult-themed puzzle-adventure game with dating-sim elements.
In Helltaker, the objective of the game is to navigate through a series of challenging puzzle levels with the ultimate goal of reaching a demon girl, answering her question correctly, and adding her to your collection of demons.
Each level presents a two-dimensional top-down grid, where you must maneuver stones and skeleton soldiers within a set number of moves while avoiding spikes and collecting important items.
As you reach towards the end of the level, the demon girl will ask a question, and you must carefully deduce the correct answer based on her personality.
One wrong answer can lead to a bad ending, such as death, and you must restart the level from the beginning.
If you want a short, yet interesting puzzle game with a harem full of demon girls, then Helltaker is what you're looking for.
Baba Is You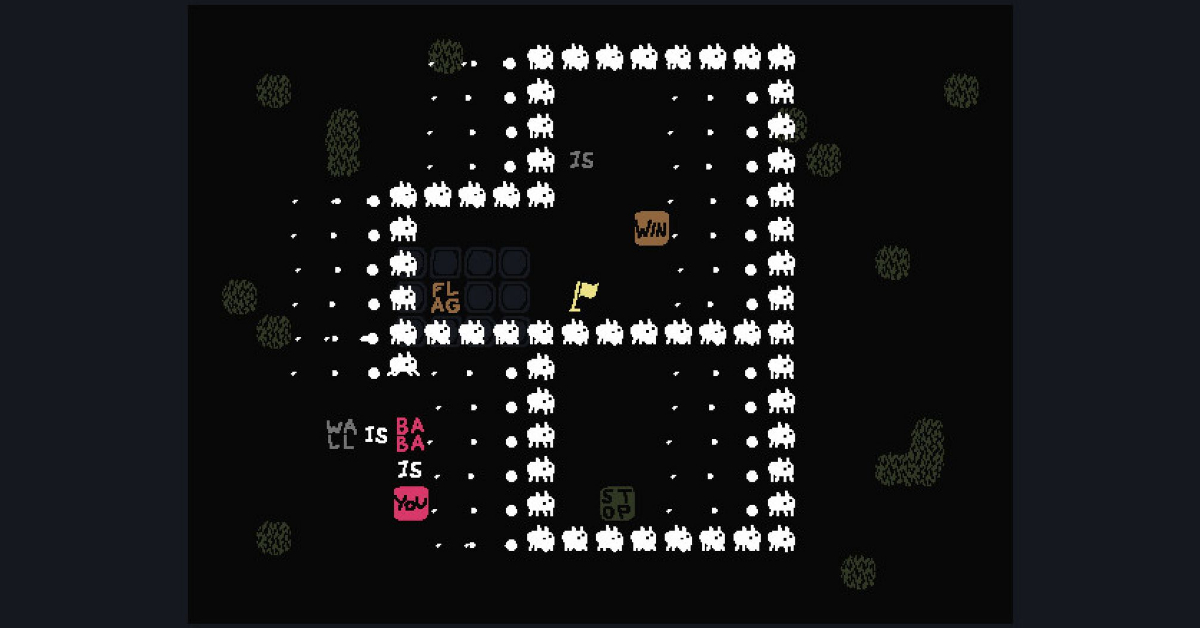 Developed by Finish independent creator Arvi Teikari (professionally known as Hempuli), Baba Is You is a highly acclaimed puzzle game that allows players to manipulate the rules of the game.
The rules themselves are represented as blocks that can be interacted with to alter the way the level functions.
You can use basic block-pushing mechanics to transform yourself into a rock, turn harmless grass into hazardous obstacles, and even adjust the objective you need to achieve to something entirely different, leading to unexpected and thrilling interactions.
Baba Is You features over 200 levels that showcase the versatility of the game's mechanics, challenging players to comprehend and alter the rules to devise cunning ways to interact with the objects in the game world.
Try out Baba Is You and find out why this is one of the best puzzle games you can get on Steam!
The Talos Principle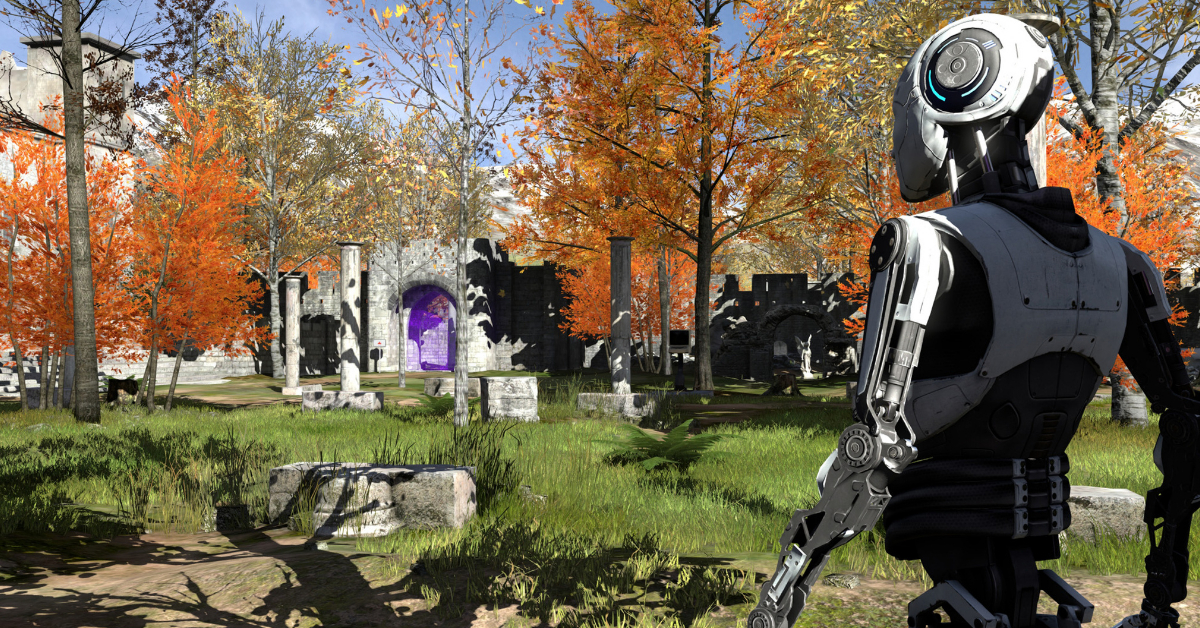 The Talos Principle is a 2014 puzzle game created by Croatian game developer, Croteam, with elements of science fiction and philosophy in its gameplay.
This narrative-based puzzle game can be played from a first- or third-person perspective, where you take the role of a robot equipped with human consciousness.
Through your character, you will explore multiple locations that feature over 120 puzzles.
Discover the world inside The Talos Principle, uncover the truth, and make choices that will shape your destiny.
Being one of the most-recommended puzzle games on Steam, The Talos Principle is sure not to disappoint you.
Keep Talking And Nobody Explodes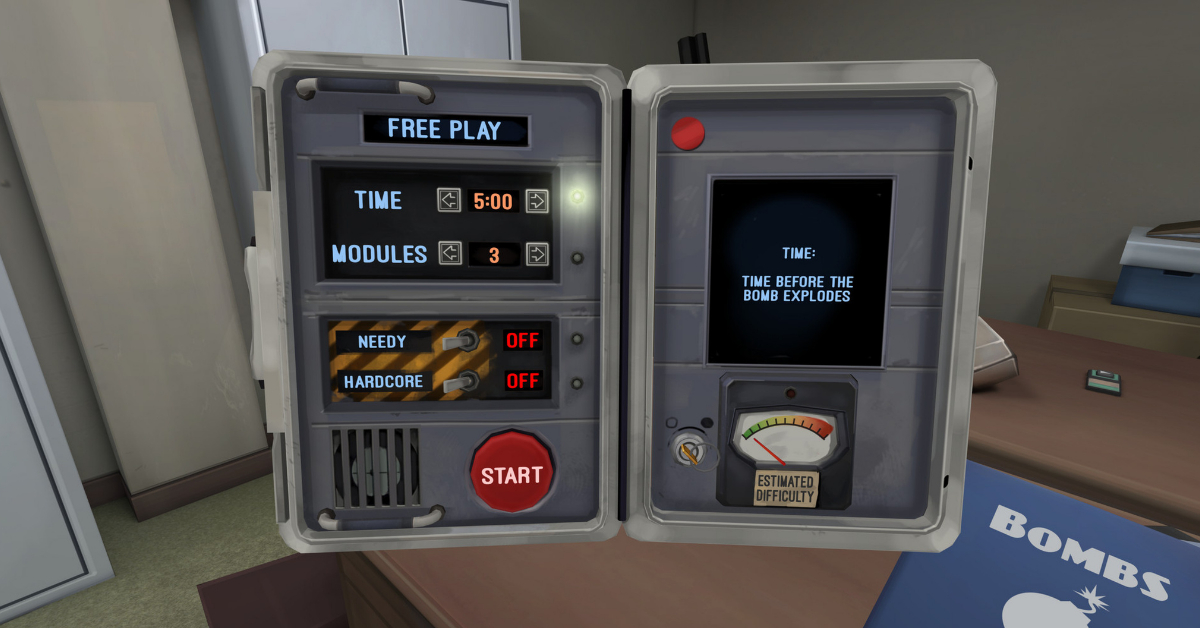 In Keep Talking and Nobody Explodes, you find yourself in a room with a ticking bomb and your only hope is to work with your friends!
Keep Talking and Nobody Explodes is a multiplayer game that requires at least two players.
In this puzzle game, one player takes on the role of the "Defuser" and plays the game on a device that supports keyboard and mouse, touchscreen, gamepad controls, as well as virtual reality headsets.
The other players will become the "Experts" and their task is to consult the bomb defuse manual.
The Defusers are not allowed to look at the manual and must rely on the Experts to provide instructions, while the Experts cannot see the bomb and must rely on the Defuser to describe it to them.
Communication between the Defuser and Experts can occur either in person or online using a separate voice service.
Dorfromantik
Dorfromantik is one of the best puzzle games on Steam where you can escape reality and immerse yourself in a tranquil world by placing tiles to construct picturesque village landscapes.
This game combines both strategy and puzzle elements, allowing for a peaceful and calming experience for you.
In Dorfromantik, each round begins with a randomly generated stack of tiles.
Along with another player, you will have to take turns selecting the top tile from the stack and placing it on an available slot, rotating it for optimal placement.
With this gameplay, diverse landscapes, including forests, villages, and water bodies, are gradually constructed.
Points are then awarded based on the seamless fit of each tile, encouraging players to strive for strategic and efficient tile placement.
Glass Masquerade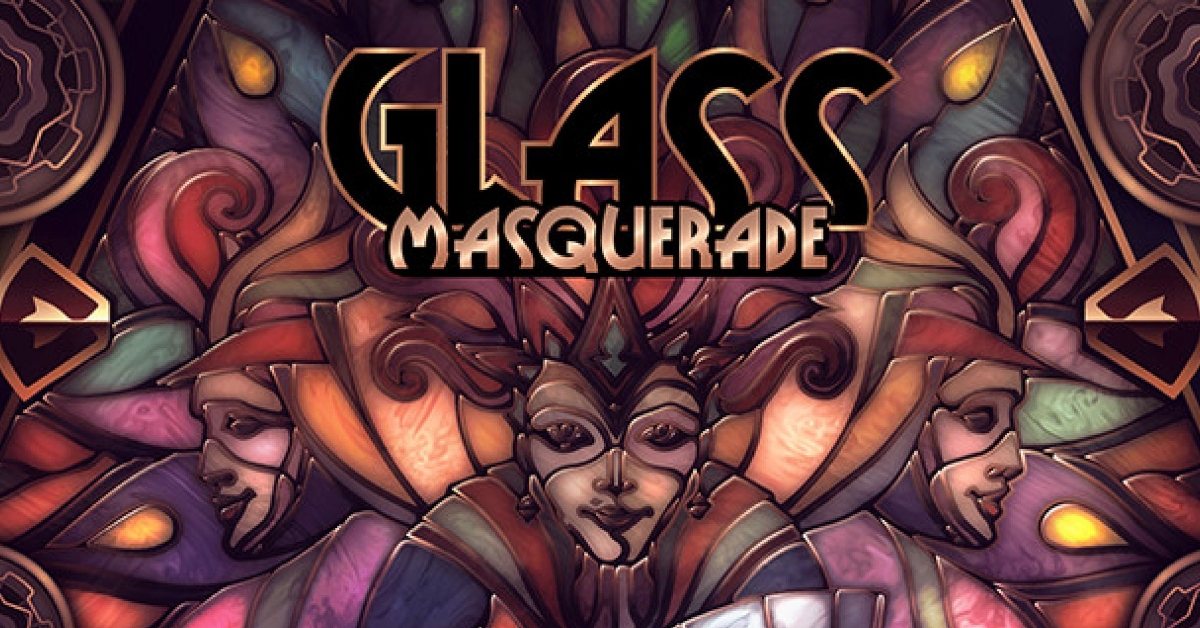 Glass Masquerade is an aesthetically-pleasing puzzle game where you are tasked to combine glass pieces to unlock puzzles.
This game is inspired by the Art Deco and 20th century's stained glass artists.
In the gameplay, you will have to unlock clocks and themes that showcase cultures from around the world, as exhibited at an interactive electronic show called the "International Times Exhibition."
If you are an art enthusiast and have been looking for the perfect puzzle game you can download on Steam, Glass Masquerade is the puzzle game for you!
Conclusion
Do you know which puzzle games to play or purchase from Steam?
The puzzle games in this list are sure to challenge your wit and skills like no other!
Share us your thoughts in the comment section.
You may also check out some of our other game recommendations here!